Betting Preview for the 2020 NASCAR Autotrader EchoPark Automotive 500

I know you want to hear about odds for the Autotrader EchoPark Automotive 500, and my pick for Sunday's crucial race at Texas.
Well, at least I hope you do. After all, this is where the true magic of the championship happens.
With just three races left until the 2020 NASCAR Cup Series champion makes the history books, things are understandably getting pretty tense ahead of Sunday's showdown at the Texas Motor Speedway on October 25.
Joey Logano booked his spot in the Championship Race at Phoenix with his superb win at Kansas last weekend. Kevin Harvick, who is the favorite for the 2020 Autotrader EchoPark Automotive 500, lost the lead late in the race and was pipped to the finish line last Sunday. Could we see more of that type of action in the Lone Star State?
Perhaps. After all, there are seven drivers in the Round of 8 all vying for the last three places for Phoenix. Chase Elliott, Alex Bowman, Martin Truex Jr., and Kurt Busch are all under the cut-off line but will be hoping to change that this weekend.
Who wins the 2020 Autotrader EchoPark Automotive 500? Join me as I look at the odds for the race and discuss why one particular dominates the field in my prediction for the Texas 500.
2020 Autotrader EchoPark Automotive 500 Odds
I have listed the top 15 drivers, according to their odds, above. You can find a full range of odds over at the MyBookie sportsbook.
Kevin Harvick (+220) is the favorite with MyBookie to win this race.
Now, you might be wondering why that is. If so, I can tell you that it might have something to do with winning the last three editions of this race. So, when it comes to making picks for the Autotrader EchoPark Automotive 500, he is going to be extremely popular with bettors.
From his last seven starts in Cup Series races at Texas, Harvick has an average finish of 3.14. That impressive stat is owed to those three wins, six top-5s, and seven top-10s. He has also led for an awesome 538 laps since February 2017, and has twelve straight top-10s at "The Great American Speedway."
Next up is Denny Hamlin (+450), who will surely be another popular pick for this weekend's event.
But I'm not sure Texas is Hamlin's domain of late. When compared with Harvick, his results throughout the last seven races are really telling. He has an average finish of 20.14 from one win, two top-5s, and two top 10s.
Now, that doesn't look great at all to me. Sure, Hamlin is a three-time winner at Texas, and once in this race. The problem for me is that his win in this race, as well as a victory in the Spring event, were all the way back in 2010.
On a brighter note, Hamlin's last victory came in 2019's spring race. But all in all, his last seven results here are 20th, 28th, 1st, 30th, 34th, 3rd, 25th.
Joey Logano (+700) was the first to break into the last four with his victory at Kansas last Sunday.
Can Logano make it two Cup Series wins in a row? Absolutely. He has solid form here in recent times and is behind just Harvick in terms of his average finish (6.14) at Texas since February 2017.
With four top-5s and six top-10s in his last seven races here. Logano looks a decent price, sure, but can he string back to back wins together for the first time since Kansas and Talladega in 2015?
In nine starts at Texas, Chase Elliott (+800) has failed to finish in the top 13 just once.
Elliott has an average finish of 13.00 from his last seven races, which includes sixth in the 2018 edition of the Texas 500. Over the course of his last five races, he has posted 12th, 32nd, 12th, 6th, and 11th.
I'm not massively keen on Elliott here, it must be said. He'll definitely have a shot, of course, but I would edge closer to Harvick if both he and Elliott were my only options.
Martin Truex Jr. (+1000) is 0 for 30 in Texas.
Truex's best finish on this track is 2nd, which he attained in both 2017's edition of this race and the Spring event in 2013. He has a couple of top-3s, too, but is still waiting on his maiden win.
Will Truex's odds for the Texas 500 be enough to entice bettors? I would say there will be a decent number of bets placed on him for his name alone. Let's not forget that he is 7th in the Round of 8 standings, and really needs a big performance on Sunday to have a shot at Phoenix.
Truex has admitted that he will "just keep fighting" in the next couple of races. But will that be enough?
Who Wins the 2020 Autotrader EchoPark Automotive 500?
Kevin Harvick has gone no more than four races this season without a win.
That statistic bodes well for anyone picking "The Closer" to end his latest drought of four races with victory at Texas this Sunday. A statistic may just be a statistic, of course. But some stats are better than others, right?
I believe so. If you're offering me the opportunity to choose between Harvick — who has won the last three editions of this race while failing to finish outside the top 10 just twice in 17 races — and any other driver on this list, I'm going for Harvick.
Now, I can't see into the future. If I could, I would be a much more interesting person. Of that, I am sure.
Given the lack of a crystal ball, I'm forced to look over the suitability of drivers in this race and on this track, based on their previous performances. If I have to pick the best of those drivers from the ones who will line up on the grid this weekend, "The Closer" gets my vote every day of the week. And three times on Sunday.
I see Harvick really coming into himself in this race. Up until Kansas, he was slightly off the boil and it appeared that he was suffering a bit of a dip. The disappointment of last week should help push him towards a dominant win this weekend.
Harvick is a beast in Texas, according to his track record. And with such a massive reputation here, I'm predicting that Kevin Harvick wins the 2020 Autotrader EchoPark Automotive 500.
Where to Bet on the 2020 Autotrader EchoPark Automotive 500
If you like the look of Kevin Harvick to win the 2020 Autotrader EchoPark Automotive 500, you can compare odds over at the best NASCAR betting sites.
Alternatively, if you're not convinced with Harvick for Sunday's race, you can find odds for all the other drivers on the grid by following the same link above.
The 2020 NASCAR Cup Series heads to Texas with just three races left of the playoffs. Who will win this year's Bill France Cup? Let me know in the comments section below.
Enjoy the race!
August
Sportsbook of the Month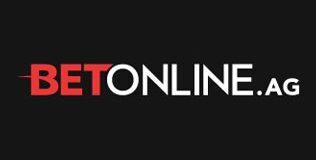 Welcome Bonus
50% up to $1,000