Betting Preview for the 2020 F1 Portuguese Grand Prix
Mercedes' Lewis Hamilton equaled Michael Schumacher's record of 91 F1 career wins at the Nürburgring, and looks the best bet to win the 2020 F1 Portuguese Grand Prix on Sunday, October 25.
The Englishman is the bookmakers favorite to cross the finish line first at the Algarve International Circuit in Portimao. With the victory, Hamilton will be the winningest Grand Prix driver of all time. What an incentive, huh?
And while the likes of Valtteri Bottas and Max Verstappen will appreciate their part in the making of history, they will also take the opportunity to win, if it presents itself.
This is a race that has not been run since 1996, so Portugal will finally be back in the F1 game.
Who wins? Let's find out with my Portuguese Grand Prix prediction for 2020. I'll start with the odds and reveal my best bets a little later.
2020 F1 Portuguese Grand Prix Odds
Antonio Giovinazzi
+300000
As I touched upon a little earlier, Lewis Hamilton (-250) is the favorite for the Portuguese Grand Prix.
Other than looking to break a record for most GPs won, Hamilton is also aiming to equal Michael Schumacher's seven titles. He is well on his way to his fourth consecutive Drivers' Championship, but a win in Portugal would surely mean the world to him.
The Brit has not really had much competition this season. Ferrari is ineffective, meaning that just two other drivers look capable of stopping him in his tracks in Portugal.
One of them is teammate Valtteri Bottas (+350). But I don't think Bottas is a great pick at all.
Not only will Bottas be instructed to sit back and allow Hamilton the pass if it ends up being both men leading the charge, but I also don't expect the Finn to win this race unless Hamilton suffers an accident or trouble with his engine/tires, etc.
Bottas is an excellent driver who will be behind the wheel in the second of the two best cars on the track. For that reason alone, you have to consider him. But given that he is Hamilton's number two, it might be better to look at the third participant of what will be a three-horse race.
That third man is Max Verstappen (+400), who will be more than happy to spoil Hamilton's day if it results in his second win this season.
Verstappen finished 2nd at the 2020 Eifel Grand Prix and looked excellent at times. He registered the fastest lap ( 1'28.139) and could rightly lament the lack of running over the weekend as a hindrance to challenging Hamilton in his upgraded RB16.
Daniel Ricciardo (+5000) finished third, becoming the first Renault driver since Nick Heidfeld to finish on the podium, while Sergio Perez (+5000) grabbed fourth.
I wouldn't expect either man to pull off a win unless something unpredictable rears its ugly head.
Best Bets for the 2020 Portuguese Grand Prix
Winner – Lewis Hamilton
Pole – Lewis Hamilton
Fastest Lap – Max Verstappen
Podium – Max Verstappen
Top Six Finish – Daniel Ricciardo
Dark Horse – Charles Leclerc
Lewis Hamilton is my pick to both win the race and take the pole. This is the Brit's big weekend, and he will undoubtedly give everything he has to making sure it goes according to plan. It's up to you whether the odds on the top betting sites for F1 are worth it.
Verstappen took the fastest lap in the Eifel Grand Prix and he will more than confident of doing the same in Portugal. The Red Bull star might have dreams of winning his 10th Grand Prix at Portimao, but I think he'll come up short and finish 2nd.
Daniel Ricciardo is a good bet for a top-six finish, and I reckon he is capable of taking 4th.
The dark horse for me this weekend? Charles Leclerc. I think he could surprise and even push his way into the top four or five.
Why Hamilton Will Win the Portuguese Grand Prix?
I don't need to spend too much time articulating my thoughts on why Hamilton should win the Portuguese Grand Prix.
It's written in the stars, right? The humble Stevenage boy has become the absolute boss of the sport and will make history with a win on October 25. It just has to happen.
Now, it would be very foolish to bet on anyone for sentimental reasons. But let's be honest, this is not just anyone we are talking about. It's Lewis Hamilton.
A wise old guy once told me that if there is no statistical base or track history involving anyone participating in the 2020 Portuguese GP. And when something like this happens, it's best to pick the leading competitor from the pack and back them to get the job done.
If that's the theory, it's only going to be one man that gets my vote.
Final Words
Lewis Hamilton gets my backing for the 2020 Portuguese Grand Prix. Can he make history in Portimao?
We'll have to wait to find out. In the meantime, you might be looking for more betting material to make your weekend one to remember. If that's the case, make sure to check out our betting picks section for more on the latest sporting events coming up.
I'll be back with more F1 bets ahead of the 2020 Emilia Romagna Grand Prix on November 1.
Until then!
AUGUST
Sportsbook of the Month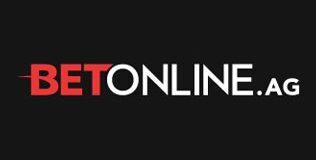 Welcome Bonus
50% up to $1,000
Read Review
Visit Site