Betting Preview for the 2020 F1 Eifel Grand Prix
Following a seven-year absence from the F1 calendar, the world's premier open-wheel racing championship returns to Nurburgring for the 2020 Eifel Grand Prix.
In terms of one-off races this season, well, we've had a few. Understandably so. This year has thrown a proverbial spanner in the works for many drivers and teams, but the likes of Lewis Hamilton, Valtteri Bottas, and Max Verstappen will look to kick on in the race officially known as the Formula 1 Aramco Grosser Preis Der Eifel 2020.
There will be potential records equaled on Sunday, October 11 at Nurburgring. Hamilton could join a very special driver in matching a very special record, while F1 stalwart Kimi Raikkonen could also move closer to his own place in the record books.
Keep reading for more on this, as well as the odds, best bets, and pre-race insight for the 2020 F1 Eifel Grand Prix.
Latest F1 Eifel Grand Prix Odds
Now that you've had a chance to look at the above, what do you make of Lewis Hamilton's odds to win the Eifel Grand Prix? I'd say that -250 is very reasonable.
A third-place finish in Russia topped a frustrating afternoon for the F1 Drivers' Championship leader. Two contentious penalties knocked ten seconds off his final finishing time, coming in at 22.792s short of teammate Valtteri Bottas who finished 1st.
Hamilton will be confident of getting back to winning ways at a cooler Nurburgring track. In the last Grand Prix here in 2013, Hamilton took the pole and finished 1st to collect the third of five wins in what would ultimately be a losing season for both driver and constructor.
Bottas (+350) picked up his second win of 2020 in Sochi, following a victory in Austria on the opening day of this season like no other.
Bottas, racing for Williams-Renault in 2013, only managed a 17th place finish in the last Grand Prix at Nurburgring. It is safe to say that his chances of winning are much better this time around.
Aside from the Mercedes duo above, Red Bull's Max Verstappen (+400) is the only other competitor deemed in with a likely chance of winning in Germany.
Verstappen won the 70th Anniversary Grand Prix at Silverstone in August. That gave the Dutchman his 7th Podium in 10 races. Of the other three Grands Prix, he failed to finish, proving that he is, well, a huge threat providing he has the right setup.
After Verstappen, we see a huge swell in the winner's odds for the Eifel Grand Prix. Racing Point's Sergio Perez (+5000) — who finished fourth in Russia to record his best result of the season — will be hoping for a little fortune to go his way at Nurburgring.
At Monza, Pierre Gasly shocked the sport with a win, and he will be quietly fancying his chances of capitalizing on the bizarre season with his own unlikely victory. But his odds pretty much tell us that this is a three-horse race between Hamilton, Bottas, and Verstappen.
The last of the bookies' top five drivers is Daniel Ricciardo (+7000), who finished fifth in Russia.
The Renault driver has yet to reach the podium in 2020 but finished fourth in the Great British and Tuscan Grands Prix. Could Ricciardo pull off a major upset and clinch the win at the Eifel GP?
I don't think so.
Best Bets for the Eifel Grand Prix
Winner – Lewis Hamilton
Pole – Lewis Hamilton
Fastest Lap – Valtteri Bottas
Podium – Max Verstappen
Top Six Finish – Daniel Ricciardo
Dark Horse – Alexander Albon
In recent years, the dominant Lewis Hamilton has seldom had two poor races in a row.
I expect the Mercedes icon to get back on his horse and grab a record-equaling 91 wins set by Michael Schumacher. This is the arena to do it in, for sure. But how strange is it that the F1 legend's son Mike will be making his race weekend debut when such history could be made?
I would recommend taking Hamilton for the pole, too, just as he did in 2013. We know the temperature of the track will be cooler than in recent weeks, and providing Mercedes have done enough to address his tire issues, we should see a big indication of his speed in qualifying.
For the fastest lap, I like Bottas' chances of earning his third fastest lap of the season. Meanwhile, Daniel Ricciardo should be on the tails of the leading three drivers, while Red Bull's Alexander Albon should show a major improvement following his disappointing effort in Sochi.
Why Hamilton Wins the 2020 Eifel Grand Prix
It's a bit of a stretch to suggest that a driver who won the last race at Nurburgring seven years ago should win on October 11. But not when that driver is Lewis Hamilton.
It's been a crazy year for F1, with some surprises along the way. But aside from Pierre Gasly's win in Italy, will we look back at the first half of the season as that surprising when it comes to results? I won't. At the end of the day, Hamilton has five wins, Bottas has two, and Verstappen has the other. That's nothing left field of what was commonly expected.
Back Hamilton to push himself one step closer to the all-time F1 winning record with a big performance in Nurburgring. He is, quite simply, the best driver there is in the sport.
Final Words
Just as he did in 2013, I see Lewis Hamilton winning at Nurburgring's 2020 F1 Eifel Grand Prix.
It wouldn't take long to count the things opposing Hamilton's chances here, in comparison to the time it would waste listing why he is the leading candidate for this race. That's the theory, and I'm happy to stick with it.
Of course, anything can happen in a race. If you're not quite ready to trust logic and the natural order of how things should work in this weird year, head over to these online F1 betting sites and see what odds you can get on an upset.
Whatever you choose to do, I wish you good luck. But forget about Ferrari…
AUGUST
Sportsbook of the Month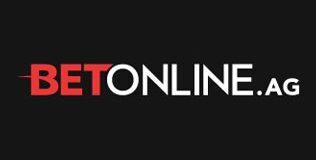 Welcome Bonus
50% up to $1,000
Read Review
Visit Site