Betting Picks for the 2021 NASCAR Coke Zero Sugar 400

The 2021 NASCAR Coke Zero Sugar 400 fires off this Saturday, August 28, at the world-famous Daytona International Speedway.
This race is the curtain-closer to the regular season, with Denny Hamlin and Kyle Larson set to fight it out for the Regular Season championship. Clearly, Daytona is a track that suits one (Hamlin) and not the other, so could we see a man with zero victories crowned as champion this weekend?
Perhaps we could. I'll get to that in my predictions and picks for the Coke Zero Sugar 400 a little later.
It's been a wild Cup Series regular season, with some amazing highlights and surprise wins. But it's not over yet. Not until that checkered flag has been waved in Daytona.
With that in mind, let's talk betting picks and predictions for the Coke Zero Sugar 400 after we look over the latest odds, courtesy of BetOnline.
Latest Odds for the Coke Zero Sugar 400 (2021)
Denny Hamlin's odds for the Coke Zero Sugar 400 make him the outstanding candidate for the win.
But can he put a frustrating season of near misses behind him to enter Victory Lane for the first time in 2021? It's a difficult one to call.
Hamlin has the speed. He certainly has the form at Daytona, with three career wins and 11 top-5s. Yet, his inability to get over that line first is a major psychological stumbling block.
It's worth pointing out that the Joe Gibbs star has never won the summer race at Daytona.
Kyle Larson has been the in-form driver this year but is not a maverick on superspeedways. The same applies to Chase Elliott. So, looking past the obvious candidates, value is what you should be playing for here.
Betting Tips for the Coke Zero Sugar 400 in 2021
I'm keeping things simple with my NASCAR betting tips this week.
Here's how I'm going to do it. I'll pick three drivers you should consider and put a red circle around those that it makes sense to avoid.
Let's start with the top picks for the Coke Zero Sugar 400 at Daytona.
The Ones to Target
Chase Elliott +1200
Joey Logano +1200
Kyle Busch +1600
Although Elliott is renowned for his road course acumen, his performances on superspeedways have been less impressive.
However, he has two runner-up finishes at Daytona from his last two starts here. When you put them against his 17th, 35th, 17th, 34th, and 33rd places in the five races before then, you can call that verifiable progress. Add that to his solid form this season, and odds of +1200 look appealing, especially as they open up a nice price of +340 for a top-3 finish.
There is nice value available by backing Joey Logano to win the Coke Zero Sugar 400 at +1200.
Logano has four wins on superspeedways, including one on this track in 2015. He's a decent shout to win or another pretty appealing shot at +340 for a top-3.
Kyle Busch has always been up and down at Daytona. He has one career win here and a handful of top-3s, however, and is always capable of doing the unexpected. The 2019 Cup Series champion has been in much better form this season, with two wins.
Can he make it three in the last race of the season? I'm not sure. He is, however, a real smart bet at +270 for a top-5 finish.
The Drivers to Avoid
Denny Hamlin +700
Kyle Larson +1000
Austin Dillon +1600
Hamlin's odds are far too short for a guy that would struggle to finish a sentence in 2021.
Although part of me feels that Saturday could mark a sea change for Denny, I'd be lying if I said I didn't feel the same way on multiple occasions throughout this campaign.
Thus, my predictions for the Coke Zero Sugar 400 are not favorable to the driver with the second-most points in the 2021 Cup Series standings.
Larson could win at Daytona. There's no doubt about that. But the best he has ever managed here is 6th place from 15 career starts, and he's not exactly known for his talents on superspeedways. His odds make him unplayable.
Finally, there will be a lot of talk heading into this one about Austin Dillon.
That's because Dillon finished 3rd at the Daytona 500 earlier this year and won the 2018 edition of NASCAR's greatest event. But barring a couple of top-6 finishes, he's done nothing this year.
Dillon's price is far too low for me. I've backed him on this track at much better prices in the past, such as at +2500 before the 2021 Daytona 500. But the 2021 Coke Zero Sugar odds see him at +1600. They don't appeal to me whatsoever.
My Pick for the 2021 Coke Zero Sugar 400
There are a few worthy candidates to choose from if you are betting on the Coke Zero Sugar 400 this weekend.
You've seen my top three candidates for the race, and I've been clear on fading Hamlin and looking through the false economy of Dillon's odds.
Chase Elliott is a good bet. In fact, so is Joey Logano. I wouldn't stand in anyone's way if they decide to cut their bankroll up and put a unit or two on each.
However, my top bet for the Coke Zero Sugar 400 is Kyle Busch. He's been very consistent of late, with just a couple of hiccups preventing him from capitalizing on some big opportunities.
Although not considered a major threat by the bookies, I think he'll serve up some humble pie before plotting his route to a potential second Cup Series Playoffs win in three years.
More NASCAR Betting Picks and Advice
That's it for now.
If you're looking to take my betting pick for the Coke Zero Sugar 400 to the top NASCAR betting sites, feel free to compare the prices with the different sportsbooks.
You can, of course, find more betting picks and recommended NASCAR bets for the races. So make sure to have a gander at our in-depth coverage of the Xfinity events as well as some top-quality DFS advice courtesy of Nick Sterling and Noah Davis, respectively.
Who wins the Coke Zero Sugar 400? You can give me your two cents on my picks for NASCAR in the comments section below.
Enjoy the race!
AUGUST
Sportsbook of the Month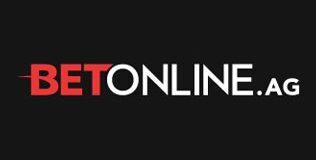 Welcome Bonus
50% up to $1,000
Read Review
Visit Site