Betting Picks for the 2021 FireKeepers Casino 400

Odds for the FireKeepers Casino 400 make Kyle Larson the man to beat ahead of Sunday's race at the Michigan International Speedway.
Coming in shorter than the rest of the pack, "Yung Money" has the irresistible combination of red-hot form and solid track history that makes him the favorite for the Cup Series race in Brooklyn, Michigan.
The Hendrick Motorsports superstar is the obvious pick for the FireKeepers Casino 400 this weekend.
But it's NASCAR veteran Kevin Harvick that has the more impressive resume at the "Wide and Fast." Harvick's tepid season has not gone unnoticed by Cup Series bettors, however, making his odds to win rather passable.
I'll be earmarking my top betting picks for the 2021 FireKeepers Casino 400, which may or may not include Larson and Harvick. Before we get to that, let's look at the odds and the top candidates for the race.
2021 NASCAR FireKeepers Casino 400 Odds
Larson has been incredible in 2021.
As such, you'd be crazy not to consider him. With that said, it would be neglectful to the rest of the quality in the pack to simply throw all of your money down on the 29-year-old.
There is certainly value to be had in the upper region, with some of the midfield also capable of challenging. But as I'll explain a little later, Michigan is not the track that usually rewards launching themselves into picking surprises and outsiders.
That's not to say that they cannot happen, of course. But the better way to play this one might be to target some of the other wagers for the FireKeepers Casino 400, such as top-3s and top manufacturer bets. These are always available to browse on the top NASCAR gambling apps.
Familiarize yourself with the odds above, and we'll move on to some potential betting picks for the 2021 FireKeepers Casino 400.
Leading Candidates for the FireKeepers Casino 400 (2021)
Kevin Harvick has been an absolute slayer at this track in recent times.
As you can see, his record here since February 2018 is stellar, to say the least. But there are also another couple of eyecatching drivers.
| | | | | | |
| --- | --- | --- | --- | --- | --- |
| Driver | Races | Wins | Top-5 | Top-10 | Avr. Finish |
| Kevin Harvick | 6 | 4 | 5 | 6 | 2.17 |
| Kyle Busch | 6 | 0 | 5 | 6 | 4.50 |
| Denny Hamlin | 6 | 0 | 2 | 4 | 6.83 |
| Martin Truex Jr. | 6 | 0 | 4 | 4 | 7.50 |
| Joey Logano | 6 | 1 | 2 | 5 | 8.00 |
2021 has, thus far, failed to present a single win to "Happy" Harvick. Last year, the veteran rolled to the regular-season championship, picking up a total of nine wins by the time Chase Elliot got his mitts on the cup.
Is the old adage about form being temporary and class being permanent something to consider here? Or is Harvick a spent force with an excellent track record? I think the truth lies somewhere in the middle, and I'm certainly not writing him off.
Only six other active drivers have won in Irish Hills.
Joey Logano (3)
Kyle Larson (3)
Kurt Busch (3)
Denny Hamlin (2)
Ryan Newman (2)
Kyle Busch (1)
Of the six guys above, I'm paying particular attention to Larson and Kyle Busch. I'd recommend doing the same.
Both have the speed and consistency for this track, which is great. Michigan is not exactly regarded as one for frequent, surprise winners. As such, these two certainly fit the bill. Larson's odds, however, are a little too short for me.
You can find value in the NASCAR prop bet markets, especially with top-3s. Home-state driver Brad Keselowski might be a driver to consider for a top-3, especially with his solid, albeit winless, record on this track.
Betting Tips for the FireKeepers Casino 400 Predictions
My top tips for the FireKeepers Casino 400 are as follows.
Kyle Busch to Win (+650)
Kevin Harvick Top-3 (+230)
Brad Keselowski Top-3 (+525)
I like Busch at this price.
Although this season has sprung surprises aplenty, this weekend is highly unlikely to throw another spanner in the works. With that in mind, it's a good idea to find as much value among the leading candidates as you can.
Busch fits the mold for me. He has a win here, although that came back in 2011. His recent form has been impressive, with five top-5s and an average finish of 4.50 from his last six starts. However, what seals the deal for me is his performances at similar tracks this season.
He slammed runner-up before bagging the win at the Saturday and Sunday races at the Pocono double-header earlier this summer. Busch was also incredibly unlucky (is that the right word?) not to take the win at Atlanta, with older brother Kurt resigning his sibling to second place.
Harvick's sublime record at Michigan means that he cannot be overlooked. He would be a lock for the win this weekend had he entered the race with even a couple of wins under his belt, but his hapless form ensures that he is not the man ahead of Sunday's event.
That doesn't mean you should totally discount his chances. So, rather than betting on Harvick to win, consider odds for the FireKeepers Casino top-3 finish at +230.
Keselowski is more than good enough at +525 for the same.
More Top Tips for This Weekend's Sport
That's everything for my 2021 FireKeepers Casino betting preview.
It promises to be a solid race, as usual, with a lot of foot-to-floor action expected. With the NASCAR Playoffs approaching, we're getting closer to last chance saloon scenarios for many of the field.
If you're looking for more bets for this weekend, make sure to check in with the team's recommended bets. A lot is going on, with Manny Pacquaio vs. Yordenis Ugas, NFL preseason games, and some top EPL action among the highlights.
You can find it all in our sports betting picks section below.
AUGUST
Sportsbook of the Month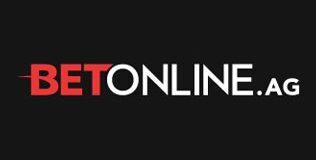 Welcome Bonus
50% up to $1,000
Read Review
Visit Site