Mark Magsayo vs. Rey Vargas Odds with Predictions and Best Bets (July 9, 2022)

WBC featherweight champion Mark Magsayo takes on Rey Vargas at the Alamodome in San Antonio this Saturday, July 9.
The betting odds for Magsayo vs. Vargas make for interesting reading. This is due to the fair assumption that the bookies are taking few risks with the line. It's essentially a pick'em, with both the challenger and the champ creeping across the minus money odds line.
I'll be making predictions and picks for Mark Magsayo vs. Rey Vargas in this piece. If you're looking to bet on the fight, you'll find everything you need to decide on who is worth your money. I'd recommend paying close attention to this one before you make your picks with the best boxing betting apps and sites.
There'll be the best bets for Magsayo vs. Vargas to look at a little later. But let's start things off with the odds for Saturday's boxing match in Texas.
Betting Odds for Mark Magsayo vs. Rey Vargas
Mark Magsayo to Win (-110)
Rey Vargas to Win (-120)
I've taken the Mark Magsayo vs. Rey Vargas odds from the BetUS sportsbook.
You can also find a ton of props for Magsayo vs. Vargas to go through on the site. I will, of course, be picking my favorite wagers from these a little later. But first, take some time to check the line here. OK, good to go?
So, what do I make of the betting odds for the WBC featherweight title fight? I must admit that it's a tough one to call; the odds reflect the concept that we have two unbeaten, world-level fighters that can cause each other a lot of trouble.
A $110 bet on Magsayo to beat Vargas will net you $100 in profit, should he win. The Filipino, who beat Gary Russell Jr. by majority decision in January to take the strap, could have probably done with an easier matchup in his first defense. Kudos for making this one happen. Even if it is a mandatory.
A $120 bet on Vargas winning the Magayo bout could potentially earn you $100 in profit. The Mexican is 35-0 as a professional, winning eight of his last ten on the judges' scorecards. He has the talent to outbox his rival this Saturday, for sure. But are the betting odds for this fight giving a little too much credit to the champ?
Mark Magsayo vs. Rey Vargas Predictions – Who Wins?
Predicted Winner: Rey Vargas
Method of Victory: Decision
It makes sense to get my fight predictions for Mark Magsayo vs. Rey Vargas in now.
Not only will it make my Magsayo vs. Vargas picks a little more obvious, but it always gives you skimmers a quick look at where I'm going. For those of you that like a more thorough read, this is essentially a snapshot of my full predictions for Magsayo vs. Vargas that I will be making below.
So, I'm taking Vargas for the win. I think he has the style that should come through this fight looking more effective. He's competed with guys of Magsayo's ilk in the past, and I think his stoic attitude and ability to execute a game plan should work wonders in this fight.
If you're making betting picks for Magsayo vs. Vargas, let's move on to the top bets to be had in this bout. I'll expand on my predictions after that.
Top Bets for Magsayo vs. Vargas
Fight Goes the Distance (-300)
Vargas to Win (-120)
Vargas to Win by Decision (+140)
If you're looking for the safest bet on the Magsayo vs. Vargas fight, it has to be for this one to go the distance.
I don't see either of these two have the power to get it done inside the 12. Gambling is a risk, and there is no such thing as a sure bet, of course. But I'd recommend reading my boxing betting strategy tips if you don't understand why this is the obvious wager.
The second of my top Magsayo vs. Vargas picks is for the challenger to win. This is the smarter wager, as it comes with a bit more value. Vargas is the man I believe will come through the fight with the title around his waist, and you can't go majorly wrong at those odds.
However, if you are looking for real value, take him to win on the judges' scorecards. As previously pointed out, he's not the most clinical knockout artist with eight decisions from his last ten wins. This includes his last seven on the bounce.
Why Vargas Beats Magsayo – Full Prediction for Saturday's Bout
Coming into this fight as champion yields some power with the oddsmakers.
If the Filipino did not hold onto the most prestigious belt at 126-pounds, I believe we would have seen the betting odds for Magsayo vs. Vargas at around the -200 mark, in favor of the Mexican. The champ's win over Gary Russell Jr. in January was achieved because the American was not 100%. He fought with one hand for most of that scrap and was very unlucky to lose his status as the longest-reigning champion in the sport.
Another reason why the Magsayo vs. Vargas odds are as they are is that the former is a protege of Manny Pacquiao.
That gives him a lot of clout, and I think it's fair to say that he has yet to live up to his promise. Could be the fight where he is exposed? There is a big chance of that happening.
Vargas is far from the perfect fighter. Although he can boast an impressive record of 35-0, he has yet to face anyone truly world-class. A natural bantamweight, there are questions over whether this jump in class will prove to be a fatal error.
I don't think so. In fact, I think there is value in making your betting picks for Magsayo vs. Vargas with a win for the Mexican in mind. The top boxing betting sites are not giving money away, of course, but there is a reason why they have made him the moderate favorite.
Providing he can close the distance and keep the champion at range, he is smart enough to counter, catch, and tie him up all night. The key to winning this fight for the challenger is to frustrate his man, and not give him the space he needs to build his confidence, and more importantly, a lead on the scorecards.
I'll take Vargas by decision, all day.
August
Sportsbook of the Month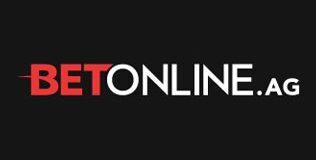 Welcome Bonus
50% up to $1,000