Betting on the Next USC Head Coach

This past week, the USC Trojans announced the firing of head coach Clay Helton. Helton had just begun his seventh season as head coach at USC. He went 46-24 in his time with USC but won just one bowl game in his tenure.
While USC may have lost their luster over the past few years, they are still one of the premier schools in the country. The opening is likely to have a lot of interest.
With that in mind, let's check out the top candidates to take over as head coach of USC, along with their odds at the top football betting sites.
Eric Bieniemy (+600)
When sportsbooks initially released the odds for the next USC head coach, Eric Bieniemy wasn't on the board.
However, reports surfaced that Bieniemy may have an interest in becoming a candidate.
The Kansas City Chiefs offensive coordinator has ties to the Los Angeles area.
Bieniemy went to high school in the Los Angeles area. He was a star on the football and track & field team.
Over his coaching career, we've seen Bieniemy have a ton of success.
He was the Minnesota Vikings running backs coach from 2006-2010. During his tenure, Adrian Peterson led the NFL in rushing yards twice.
Jamaal Charles made a pair of Pro Bowls and made the All-Pro First-Team once in Bieniemy's five year-tenure as the Chiefs' running backs coach. In 2018, he replaced Matt Nagy as offensive coordinator.
Since then, the Chiefs have had the best offense in football.
Points Per Game: 31.1 (1st)
Yards Per Game: 406.7 (1st)
Passing Yards Per Game: 309.3 (2nd)
People have been calling for Bieniemy to get an NFL head coaching job for years. He obviously has the experience and pedigree to get one. And we've seen plenty of head coaches come from the Andy Reid coaching tree.
We've seen John Harbaugh and Doug Pederson go on to win a Super Bowl as head coaches. Other successful coaches from the Reid coaching tree include Nagy, Sean McDermott, and Ron Rivera.
A transition to the college ranks is something I don't think we've seen from the Reid coaching tree. However, it wouldn't be unfamiliar territory for Bieniemy.
From 2001-2005, he was the running back coach at Colorado and UCLA. He returned to Colorado in 2011, serving as their offensive coordinator for two seasons.
Bieniemy is an offensive mastermind. He could be the guy that returns USC to the elites of college football.
P.J. Fleck (+650)
When USC announced the firing of Clay Helton, P.J. Fleck was the first name that people mentioned when discussing potential candidates.
Fleck had a brief playing career in the NFL before trying his hand in the coaching ranks.
His first head coaching opportunity came with Western Michigan in 2013. Western Michigan wasn't a big team when Fleck took over, but his coaching put them on the map.
Western Michigan went just 1-11 in Fleck's first season, but they turned things around with back-to-back 8-5 seasons. In 2015, they won the Bahamas Bowl.
In 2016, Western Michigan had its best season in school history.
They won their first MAC Championship since 1988. They entered the Cotton Bowl 13-0. Western Michigan hung around with Wisconsin for the majority of the game, but they ultimately fell 24-16. Even a loss couldn't diminish how great of a season Western Michigan had.
The final AP Poll had them ranked 15th. That is the first and only time in school history they finished the season top 25.
His success led to him taking over as head coach of Minnesota. Just like he did at Western Michigan, Fleck turned around the Minnesota program.
Minnesota went just 5-7 in the 2017 season. They improved to 7-6 in 2018 and became a legit threat in the Big Ten in 2019.
They defeated a top-five Penn State team on their way to finishing the season 11-2.
Minnesota concluded the season with a victory in the Outback Bowl over No. 12 Auburn. They finished the season 10th in the AP Poll. That marked their highest placement in nearly 50 years.
We've seen Fleck take two programs and turn them into top 10 teams. USC needs that kind of high-profile power to turn around their football program.
Will Fleck leave Minnesota for the bright lights of Los Angeles?
Urban Meyer (+700)
We just mentioned how USC could use a high-profile coach to run their team. Well, it doesn't get much bigger than Urban Meyer.
Meyer is a legend in the college ranks. He led Utah to a win in the Fiesta Bowl and an undefeated season in 2004. He spent the following six years of his coaching career at Florida.
Teamed up with Tim Tebow, Meyer won a pair of National Championships. He accumulated a 65-15 record before retiring following the 2010 season.
He came out of retirement in 2012 to coach Ohio State. Ohio State won four bowl games in Meyer's seven seasons. They won the very first National Championship in the College Football Playoff era. Meyer retired once again following the 2018 season.
His .853 winning percentage ranks sixth all-time.
For the third time, Meyer came out of retirement, but it wasn't for a college coach.
Meyer accepted his first head coaching job in the NFL with the Jacksonville Jaguars. The Jaguars lost big in their first game of 2021 to the Houston Texans. Even after one game, there is already speculation as to whether Meyer can handle the NFL.
Once the USC job became available, reports made sure to ask Meyer if he had any interest. Here is his response.
"No chance. I'm here and committed to try and build an organization"
A lot of people are going to see that and wonder why he is still a strong candidate for the position. Well, fans are reminding us of what Nick Saban said about the Alabama job when he was the head coach of the Miami Dolphins. Less than two weeks later, Saban took the job at Alabama.
If Meyer ultimately decides he wants to return to college, USC should be at the top of his list. They give him the best opportunity to lead a team to the College Football Playoff.
Matt Campbell (+750)
Matt Campbell has been a popular coaching candidate for the last few years. The NFL has come calling a few times, including this past offseason.
Campbell reportedly turned down an eight-year contract offer from the Detroit Lions to remain at Iowa State. What makes Campbell such a sought-after head coach? His ability to develop players.
His first head coaching position came with Toledo. He served as their head coach for their Bowl Game in 2010 before taking over full-time in 2011.
Toledo won nine games in three of Campbell's four seasons. He left to coach Iowa State at the end of the 2015 season.
Iowa State struggled his first season, but they improved to 8-5 in 2017. That season, they beat a pair of top-five teams in Oklahoma and TCU. They finished the season with a win over Memphis in the Liberty Bowl.
Following two more solid seasons, Campbell led Iowa State to a 9-3 record in 2020. They capped off the season with a win in the Fiesta Bowl.
They finished the season ninth in the AP Poll. That's their highest end-of-season ranking in school history.
Campbell is in his 11th season of coaching, but he has already accomplished so much.
2015 MAC Coach of the Year
Three-time Big 12 Coach of the Year
Two-time AP Big 12 Coach of the Year
We know Campbell has turned down interview requests from NFL teams but will a job at USC be too intriguing to pass up?
There have been reports that Campbell would only leave Iowa State for a big college football job like Ohio State or Notre Dame. Right now, USC isn't on the level of those two schools, but they once were.
With Campbell in charge, they can return to that level.
Luke Fickell (+750)
Luke Fickell is one of the rising star's among college football coaches. His success with Cincinnati has taken them from a fringe top 25 team to a legit contender for the College Football Playoff.
Fickell was a member of Urban Meyer's coaching staff with Ohio State until 2016. He took over as head coach at Cincinnati ahead of the 2017 season. They went just 4-8 in his first season, but they completely turned things around from there.
2018: 11-2
2019: 11-3
2020: 9-1
Cincinnati finished just inside the AP top 25 in 2018 and 2019. Last season, they took a step towards becoming a College Football Playoff contender.
They opened the season ranked 20th in the AP Poll.
Following an undefeated regular season that saw them defeat three top 25 teams, Cincinnati entered the Peach Bowl ranked sixth. Cincinnati took a 21-10 lead into the fourth quarter before losing 24-21 to Georgia.
Even with the loss, Cincinnati finished the season eighth in the AP Poll. That marked the second time in school history they finished inside the top 10.
Fickell has done a great job turning Cincinnati into a successful program. But at the end of the day, people aren't viewing Cincinnati in the same light as the elite Power Five schools. Does Fickell see this as an opportunity to lead one of the country's elite programs?
There is a preexisting connection between Fickell and USC. USC's Athletic Director, Mike Bohn, was the AD with Cincinnati from 2014-2019. Bohn knows exactly what Fickell will bring to the table.
We also saw a recent report that the USC job is Fickell's to turn down. Fickell remains focused on Cincinnati, but you never know what might happen over the next few months.
He is someone we need to keep an eye on for the USC head coaching job.
Who Will Be the Head Coach at USC in 2022?
USC may not be the team they once were, but they are still a desirable destination. You don't see job openings like this very often.
When it comes down to it, I think we'll see Luke Fickell accept the job at USC.
He may turn it down initially, but AD Mike Bohn will continue to push for his guy. He may have to give him some more incentives, but I think he lands his guy.
For those interested in betting on the College Football Playoff, check out our updated odds and analysis.
AUGUST
Sportsbook of the Month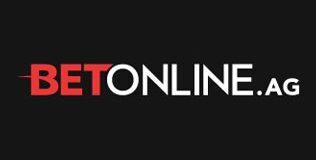 Welcome Bonus
50% up to $1,000
Read Review
Visit Site