Betting on the Magomed Ankalaev vs. Ion Cutelaba Rematch at UFC 254

This is the fourth time that a rematch between Magomed Ankalaev and Ion Cutelaba has been arranged. With UFC 254 almost here, it looks as though this one won't fall apart.
I'll be sharing the odds, best bets, and my prediction for the fight with you today. This is a fight with the potential to score a few bonuses, and will certainly garner a lot of interest from anyone betting on UFC 254, so don't miss out.
Ankalaev vs. Cutelaba was one of the more interesting bouts of the bunch I covered in my predictions for all fights at UFC 254. Today, I'm going to give it a bit more attention.
Let's start with my Ankalaev vs. Cutelaba prediction and work our way through the rest.
Ankalaev vs. Cutelaba Prediction
Magomed Ankalaev by Decision
I'm expecting a much different result than the one we witnessed in the first between the two back in February.
That night was a farce from start to finish, with both guys going at it before the first bell. Then, a highly contentious stoppage handed the Dagestani the win over his Moldovan opponent.
This time around, I think things will be more measured with Ankalaev pulling through for a decision win.
I'll add a bit of detail to this prediction later. First, let's look at the odds for the fight.
Ankalaev vs. Cutelaba Odds
Ankalaev comes in as a -320 favorite with BetNow to win this fight.
The 28-year-old has a stoppage over Cutelaba which will have influenced the oddsmakers, but it was highly controversial. Still, Ankalaev is considered a prospect in this division, and a win here would solidify that.
Cutelaba is a +260 underdog to win at UFC 254 on Saturday night.
Although his odds are tempting, "The Hulk" is facing a guy that is considered to have his number. I wouldn't rule Cutelaba completely out of this fight though, as I believe he has a shot of pulling off an upset.
Let's see what bets make sense in this fight.
Ankalaev vs. Cutelaba Best Bets
Ankalaev to Win by Decision (+300)
Ankalaev to Win in Round 3 (+800)
Cutelaba to Win (+260)
In line with my prediction, I think Ankalaev to Win by Decision (+300) is a good bet.
Cutelaba is tough as hell, with the only KO/TKO on his record coming against Ankalaev in their fight earlier this year. It is perceivable that he makes it the distance but is ultimately beaten.
As for that TKO? You couldn't call it a fair stoppage, as the Moldovan was feigning being hurt in order to lure his opponent into a trap. Only the referee felt it was too convincing. Here, check it out for yourself.
Ankalaev to Win in Round 3 (+800) is an appealing bet.
Cutelaba's gas tank is a little questionable, which means that if he throws everything and his opponent and doesn't win early, he could gas out by the third.
If that is the case, +800 on Ankalaev earning a stoppage in the final stanza could be the bet of the evening.
And finally, Cutelaba to Win (+260) is a decent price here.
The Moldovan is a good, solid striker that can catch you cold. If he manages to find himself in the right place at the right time, he could stop Ankalaev. It's unlikely that he could win any other way than this.
Personally, I see Ankalaev being too smart in this fight. Here's why he wins.
Why Ankalaev Beats Cutelaba
Before their first fight on the Figuereido vs. Benavidez 1 card earlier this year, the consensus was that it was a very tough fight to call.
Ankalaev's grappling nous vs. the powerful, chopping shots of Cutelaba. But when the fight got going, it was clear to all and sundry that Ankalaev looked the more comfortable of the two.
This time around, I think Cutelaba will be less confident in throwing as many wild shots. Not only does he have more respect for Ankalaev's ability to mix it up on the feet, but he will probably look to be less predictable this time around.
The problem with this strategy is that it will give the Dagestani space and time to focus on making his grappling the most important string to his bow. And I think that is likely to be the most dominant factor in this fight.
If Cutelaba can land something early, we could be discussing a KO for the Moldovan on Monday morning. However, if he throws everything he can at his opponent early on, only for him to weather the storm, I think this fight will more than likely end in a decision win for Ankalaev.
Betting on UFC 254 This Saturday
If you are thinking of betting on more fights like Ankalaev vs. Cutelaba on the top MMA sportsbooks this Saturday, I have more betting material for you below. Check it all out!
August
Sportsbook of the Month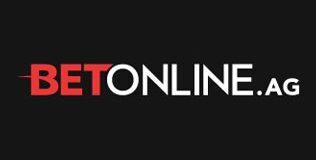 Welcome Bonus
50% up to $1,000