Best Bets to Lead the NFL in Sacks in 2021 – Aaron Donald and Others

Sacks are one of the most impactful things a defensive player can do on the football field.
Leading the NFL in sacks is not an easy accomplishment, similar to predicting the NFL leader in sacks.
Some players have great pass rushing potential, but don't always get the sack statistic. You can look at advanced statistics to see how players are generating tons of pressure/QB hits and hope they can translate that to sacks.
Going into the 2021 NFL season, you can actually bet on who will have the most sacks. To get an idea of who the top options are, here are the best bets to lead the NFL in sacks in 2021.
Aaron Donald (+800)
Aaron Donald led the league in sacks in 2018, surpassing the 20 sack mark by half a sack.
He has also won the past three out of four Defensive Players of the Year awards for a reason.
And he trains like that's literally what he's shooting for every single year, too.
Donald is an unstoppable force and needs to be double or triple teamed in order to be stopped.
If the Rams can scheme up ways defensively to get Donald in one on one opportunities, he can lead the league in sacks once more. He has had double digit sack totals in 5 of his 7 years in the NFL and should make it 6 out of 8 in the upcoming season.
The question is, will it be enough to lead the entire league? He's the second most favored player to do so at the best NFL betting sites, right behind Myles Garrett (+700).
Joey Bosa (+1600)
Bosa played in 12 games in 2020-21 and only had 7.5 sacks. The reason why I have him on this list of potential NFL sacks leaders is because of his incredible pressure total despite missing four games.
He had 45 pressures last season, only behind T.J Watt's 61.
If you average that out over a full 16 games, Bosa's total would be around 60.
He comes at very profitable odds for someone who had a bunch of pressures last season despite his missed games. If he can start turning those into sacks, he could be the leader and the winner of this bet.
Shaquil Barrett (+1800)
Shaquil Barrett was the sack leader just two years ago, with 19.5 sacks. He probably earned some more double teams and focus for offensive blocking schemes, dropping his sack total to just eight in 2020-21.
He still had 42 pressures, which was 7th best in the NFL.
Since his sack total was way lower than it was two years ago, some offenses may think he isn't a huge threat anymore.
They would be wrong; Barrett could very well lead the NFL in sacks again in 2021 with Jason Pierre-Paul helping take the pressure off him from the other side of the defensive line.
J.J Watt (+3300)
Before Aaron Donald dominated the Defensive Player of the Year award and sack category, there was J.J Watt.
Watt won three DPOY awards (2012, 2014, and 2015) and hit 20+ sacks twice in his career. He has hit 16+ sacks four times, as well, but has suffered some unfortunate injuries in the last couple years.
He missed quite a few games in 2016, 2017, and 2019 so that has hurt his sack total in those years massively. He was able to gut out 16 games last season, but his sack total was just five.
Watt comes at extremely profitable odds and if he can put together a full season, he can be a dark horse for this award.
If Chandler Jones stays in Arizona, that would really help Watt get one on one opportunities and potentially get a lot of sacks. Jones isn't a bad bet himself at (+900) for similar reasons to Watt.
Either way, Arizona is going to have a killer pass rush in this upcoming season and maybe Watt can lead the NFL in sacks for the third time in his career.
My Pick to Lead the NFL in Sacks in 2021
So, who will have the most sacks in the NFL this year? In my opinion, it may make sense to aim high when it comes to this NFL prop bet.
Myles Garrett and Aaron Donald are the two top guys in the NFL sacks leader odds race and they could very well win this bet. But with so many more players who could do it with way more profitable odds, why not take a shot at it?
My pick for this bet goes to Shaquil Barrett (+1800).
He has done it before and is coming off a disappointing sack total season, which could motivate him to get even more in 2021-22. He has a stellar defense behind him and with Todd Bowles at defensive coordinator, Barrett could get to the quarterback a ton this season.
Want more NFL bets going into 2021? Check out the posts below.
August
Sportsbook of the Month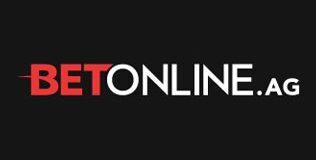 Welcome Bonus
50% up to $1,000