Best Under Bets for NFL Scrimmage Yard Totals in 2021

We have already had a chance to examine the players who would go over their scrimmage yard projection. You can check out those picks in my piece on the best Over bets for NFL scrimmage yard totals in 2021.
Now, it's time to look at those who won't hit their projection.
Just a reminder, scrimmage yards are rushing yards plus receiving yards. This list will feature four running backs, with a look at the best Under bets for 2021.
4. J.K. Dobbins
Line: 1,250.5 Scrimmage Yards
Odds for Under: -120
You would think J.K. Dobbins is in a perfect position to lead the NFL in rushing. He is the top running back on the top rushing offense.
However, the Baltimore Ravens don't exactly feature Dobbins.
Baltimore selected Dobbins in the second round of the 2020 NFL Draft. He initially started the season as the Ravens' third running back, but his efficiency forced the Ravens to give him more playing time.
Check out his stats in his nine games as the starting running back.
1 attempts per game
3 rushing yards per game
7 receptions
46 receiving yards
For the 2020 season, Dobbins finished with 805 rushing yards and 120 receiving yards.
The thing that holds Dobbins back for this bet is the Ravens rotation. Last season, quarterback Lamar Jackson led the Ravens with 159 rushing attempts. Running back Gus Edwards had the second-most on the team with 144. Dobbins had 134.
Since Dobbins will be the lead back to start the season, he'll definitely get an increase in carries. However, Jackson and Edwards will still be a big threat in the run game.
I think the biggest reason I am picking the under on this prop bet is because of the receiving yards. Over the last three seasons, the Ravens haven't had a running back go over 250 receiving yards.
If last season is any indication, Dobbins won't come close to that mark.
For the sake of the bet, let's say Dobbins has 200 receiving yards this season. That means he would need to average 61.8 yards over a 17-game season.
I'm not going to say it's out of the realm, but it's tough when you are competing with two other players for carries.
Baltimore has also come out and said they want to pass more this season. That's only going to make it tougher for Dobbins to hit the over on this bet.
3. Chris Carson
Line: 1,275.5 Scrimmage Yards
Odds for Under: -115
If you read my article on which players won't hit their rushing touchdown total, you would know I've been fading Chris Carson going into this season.
The Seattle Seahawks running back has rushed for over 1,000 yards twice in his four-year career. However, the biggest issue for Carson in terms of this bet is his games played.
Check out how many games he has played in each season.
2017: 4 games
2018: 14 games
2019: 15 games
2020: 12 games
Even with the missed games, Carson did go over 1,275.5 scrimmage yards in 2018 and 2019. In those seasons, Carson averaged between 17-19 carries. That's because the Seahawks implemented a run-first offense.
Last season, his carries per game dropped to under 12. In turn, his rushing yards per game dropped to 56.8.
Unfortunately for Carson, the Seahawks' offense will likely look similar to their 2020 numbers.
Seattle fired offensive coordinator Brian Schottenheimer this offseason. Schottenheimer was the driving force behind the Seahawks run-first offense. Now, they'll have former Los Angeles Rams passing game coordinator Shane Waldron running the offense.
The early reports are that Waldron's offense will feature Wilson and the passing game. That's probably not a bad idea when you have one of the best NFL wide receiver duos in the game.
That probably won't help Carson considering he has never had over 300 receiving yards in a season.
Lastly, running back Rashaad Penny returns after missing the majority of the 2020 season. Penny had begun to cut into Carson's workload at the end of the 2019 season.
So, we have injury concerns, a pass-heavy offense, low receiving numbers, and competition at running back. There are just too many factors going against Carson. Just do yourself a favor and bet the under here.
2. David Montgomery
Line: 1,225.5 Scrimmage Yards
Odds for Under: -115
David Montgomery really capitalized on a soft schedule in the second half of the 2020 season. His late-season explosion has people hyping him up ahead of the 2021 season. However, I think everyone needs to temper their expectations for this bet.
Montgomery started all 16 games his rookie season. He rushed for 889 yards on 242 attempts. He also had 185 receiving yards.
Last season is where things really changed. As I mentioned earlier, he came on strong at the end of the season.
Let's look at Montgomery's numbers in his first nine games vs. the final six.
| | | |
| --- | --- | --- |
| Stat | First 9 Games | Final 6 Games |
| Rushing Attempts | 131 | 116 |
| Rushing Yards | 472 | 598 |
| Receptions | 30 | 24 |
| Receiving Yards | 212 | 226 |
For the season, Montgomery finished with 1,070 rushing yards and 438 receiving yards.
Now I mentioned how the final six games of the season were against easier defenses. Across the final six games, the Chicago Bears played the Packers twice, the Lions, the Texans, the Jaguars, and the Vikings. With the exception of the Packers, all of those teams ranked bottom six in rushing yards allowed.
There's also the fact that Montgomery had zero competition for carries. The Bears' primary receiving back, Tarik Cohen, tore his ACL in week 3 last season. He returns this season and will take away a ton of receiving work from Montgomery.
Chicago also signed running back Damien Williams. Williams opted out of the 2020 season, but he was a big contributor for the Kansas City Chiefs in 2018 and 2019.
I still expect Montgomery to be the lead back, but picking the under seems like the smart play here. His 438 receiving yards will probably drop down to the 200s.
A decrease in rushing attempts probably leads to around 1,000 rushing yards for Montgomery this season.
1. Josh Jacobs
Line: 1,250.5 Scrimmage Yards
Odds for Under: -140
According to the sportsbooks, no player has a better chance to go under their projected scrimmage yard total than Josh Jacobs. Personally, I couldn't agree with the sportsbooks more.
Jacobs has been the lead back for the Las Vegas Raiders for the last two seasons. In his rookie season, he rushed for 1,150 yards in just 13 games. The receiving numbers weren't much to celebrate, with 20 receptions and 166 yards.
Last season, his rushing numbers were a little deceiving. On the one hand, he cleared 1,000 yards for the second straight season. On the other hand, he needed 273 carries to record 1,065 yards. His 3.9 yards per carry ranked 40th in the league.
I should also mention he had 33 receptions and 238 yards last season.
As you can probably tell, Jacobs is a volume running back. He needs a lot of carries to put up big numbers. So, why are we picking the under here? Because the Raiders added some competition in the backfield.
In a questionable move, Las Vegas signed Kenyan Drake to a two-year, $14.5 million. That's a decent amount of money to give to a backup running back. They definitely plan to utilize him.
While Jacobs will still operate as the lead back, Drake will cut into his workload. He is definitely a better receiving back than Jacobs.
In tandem, the two are one of the top-five running back duos in the NFL.
Then, there's the Raiders offensive line. They traded Trent Brown, Gabe Jackson, and Rodney Hudson this offseason. For a line that ranked outside the top 20 last season, that is certainly not the direction you want them moving in.
A lack of volume likely keeps Jacobs under 1,000 yards this season. With Drake's presence, I can't imagine he has over 200 receiving yards.
When it comes to betting the under on scrimmage yard prop bets, this is as easy as they come. Feel free to cash in with this pick.
Betting on Prop Bets for the 2021 NFL Season
Scrimmage yards can be tricky to bet on. You never know how outside factors like injuries and offensive playstyle can change your season.
Prop bets are certainly something that bettors can do to prepare for the 2021 NFL season. It only adds excitement to the anticipation.
Hopefully, these scrimmage yardage bets help you in 2021. If you don't like these, there are plenty of other betting markets to check out at the most reputable NFL betting sites.
AUGUST
Sportsbook of the Month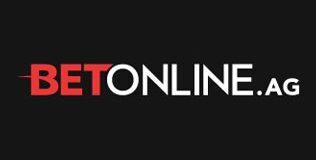 Welcome Bonus
50% up to $1,000
Read Review
Visit Site