Best Under Bets for NFL RB Rushing Yard Totals in 2021

Over the last few years, we've seen more and more teams transition to a running back by committee approach in the NFL.
It allows for the team to use several different running backs in situations where they would excel. While it works great for teams, it can be frustrating for fantasy players and sports bettors.
Because of a committee, running backs often fall short of their projected rushing total. Nearly everyone on this list falls into that category.
Let's look at five running backs who will go under their rushing yard projection for 2021 while ranking them.
5. Josh Jacobs
Line: 975.5 Yards
Odds for Under: -115
Josh Jacobs posted back-to-back 1,000-yard seasons to start his career but hasn't been as good as the number suggests.
While Jacobs has ranked fifth in rushing yards since 2019, his 4.3 yards per attempt ranks outside the top 25. Jacobs' success really hinges on his volume.
That volume will likely take a hit this season.
The Las Vegas Raiders signed running back Kenyan Drake to join the backfield. Drake rushed for 955 yards as the lead back for the Arizona Cardinals last season.
Now, he joins a Raiders backfield that will likely take a committee approach. It allows the Raiders to have one of the best NFL running back tandems in 2021, but it should hurt his production.
I can't imagine Jacobs will still receive the 18 carries per game he averaged over the past two seasons. Las Vegas claimed Drake's signing wouldn't affect Jacob's workload, but you don't give a running back $7.5 million a year and not use him.
I do think Drake is a big player in the receiving game, but they'll use him a fair amount in the run game.
Even without Drake, I think the run game was bound to struggle because of the Raiders' offensive line. They traded away three starters from a line that was already among the bottom ten in the league.
Raiders head coach Jon Gruden cited past injuries at the running back position as a reason for adding Drake, who Las Vegas clearly plans on using.
"This past year, Josh went down, and Devontae Booker got 110 touches. So, we're trying to circulate the touches Kenyan Drakes' way. He's a guy that's made big plays."
The Raiders may have no other choice but to transition to a pass-first team. There are just too many factors going against Jacobs to bet anything but the under.
Jacobs' carries already started to take a hit late in the 2020 season. He went over 17 carries just once in his last six games. It just seems like the writing is on the wall for Jacobs' chances of another 1,000-yard season.
His only hope of eclipsing 975.5 yards this season is if he becomes a much more efficient runner. That's going to be tough with the Raiders' weak offensive line.
4. Derrick Henry
Line: 1,555.5 Yards
Odds for Under: -130
Last season, Derrick Henry became the eighth player in NFL history to rush for 2,000 yards. The Tennessee Titans running back has been one of the best running backs in the NFL over the last three seasons.
Henry mostly played a backup role in his first two seasons in the league, but then he finally got his chance as a full-time starter in 2018. He struggled throughout the season but broke out late with a pair of 170+ yard games. Henry finished the season with 1,059 yards.
While he showed more consistency, he got to a slow start in 2019. He flourished during the final six games to capture the rushing title with 1,540 yards.
Of course, he had the monster 2020 season to win his second consecutive rushing title.
King Henry is at the top of the mountain when it comes to rushing yards since 2018. Just look where he ranks in other rushing stats.
| | |
| --- | --- |
| Stats | Derrick Henry |
| Attempts | 896 (First) |
| Yards | 4,626 (First) |
| Yards Per Game | 98.4 (First) |
| Yards Per Carry | 5.2 (Sixth Among RBs) |
The Titans give Henry a ton of work, and he takes advantage of it. So, why don't I think he hits 1,555 yards?
Well, there are a few reasons.
My first reason is that Tennessee went out and acquired All-Pro wide receiver, Julio Jones. The Titans traded a second-round pick for Jones. You don't give up that kind of draft capital for an elite player you won't use.
Tennessee also has a new offensive coordinator, as Arthur Smith left to coach the Atlanta Falcons. The team has already said they'll continue to maximize Henry's usage.
I just wonder if they can continue to work Henry so much.
Sooner or later, they are going to have to limit his usage a little. Because they acquired Jones and will have a new offensive coordinator, this is the perfect time to do it.
Henry should have another great season, but three straight 1,500-yard seasons is a lot to ask for.
Because of that, I feel confident with my pick to bet the under here.
3. Travis Etienne
Line: 650.5 Yards
Odds for Under: -115
The football community seems pretty split on the Jacksonville Jaguars backfield. One side thinks Travis Etienne will take over as the lead back, while the other believes this is still James Robinson's team.
I side with the latter.
Yes, Jacksonville drafted Etienne in the first round of the 2021 NFL Draft. And yes, they wouldn't draft him just to stick him on the bench. However, I don't think he is going to act as their primary back.
I do believe Etienne will get his fair share of carries, but his primary role will be as the team's receiving back.
Urban Meyer takes over as Jacksonville's head coach this season. Meyer was a very successful coach in college, but this is his first job in the NFL. I feel like he may initially try and run this team like a college team. We know a lot of college teams use gadget-like players that can both run and catch.
Nothing he's said suggests that's bad logic, either, as Meyer has referred to his prized rookie as "slash" and had openly planned to utilize him as a receiver.
Meyer himself did this with his teams at both Florida and Ohio State.
Percy Harvin and Curtis Samuel are the two players that come to mind. It may not be the best comparison because both those players played wide receiver, but I think you can see what I mean.
Another reason I'm fading Etienne is because of the Jaguars rushing attack.
Robinson rushed for over 1,000 yards last season, but the team ranked last in the league in rushing attempts. I believe that Etienne is going to have limited carries, to begin with. A low-volume rushing attack isn't going to help his case.
I just don't believe the Jaguars are going to use him as a runner as much as most people think they will. They'll definitely try and get the ball in his hands, but it'll likely be in a receiving role.
Ultimately, this comes down to which side you're on. I'm a firm believer in Robinson but feel free to make your own bet if you like Etienne.
2. Jonathan Taylor
Line: 1,275.5 Yards
Odds for Under: -115
Jonathan Taylor came into his rookie season with an undefined role. People weren't really sure if he'd get the bulk of the carries with Marlon Mack on the team. However, everything changed when Mack tore his Achilles tendon in the first game of the season.
Taylor took over from there. He rushed for 101 yards and 26 carries in what was only his second career game. His usage was pretty sporadic for the remainder of the season, with his carries ranging from six to 22 from Week 3 to Week 16.
That number blew up with a huge game in Week 17. Check out his stats:
34 carries
253 yards
4 yards per carry
The great finish allowed Taylor to finish third in the league with 1,169 yards. Surely Taylor will be even better in 2021, right? Well, let's look at the Colts' offense.
Indianapolis re-signed Marlon Mack to work in tandem with Taylor. Mack is no slouch, as he rushed for 1,091 yards in 2019. The Colts are going to have a sizable role for Mack.
There's also the presence of Nyheim Hines to consider.
Hines is primarily a receiving back, but the Colts will use him as a runner. Hines had seven or more carries in seven games during the 2020 season. He and Mack are going to cut into Taylor's workload, as a crowded backfield will make it tough for Taylor to hit his projection.
Lastly, the Colts acquired quarterback Carson Wentz. Wentz had a horrible 2020 season, but he passed for over 250 yards per game from 2017-2019. Reuniting with his former offensive coordinator Frank Reich should allow Wentz to return to his pre-2020 form.
Of course, Wentz just got hurt.
Healthy or not, the arrival of Wentz could mean bad things for Taylor, regardless of which side of the fence you're on.
Taylor needs to average 75 yards per game to reach 1,275 for the season. He did reach that mark in his rookie season with 77.9, but his usage should go down.
Unless Taylor can maximize his limited rushing attempts, I can't imagine him hitting 1,275 yards. Because of that, this seems like a safe bet.
1. J.K. Dobbins
Line: 1,050.5 Yards
Odds for Under: -110
J.K. Dobbins landed the perfect role when the Baltimore Ravens drafted him in the second round of the 2020 NFL Draft. The Ravens have been at the top of the league for years in rushing. That didn't change last season with Dobbins in the fold.
He initially began the season in a backup role, but his strong performance gave the Ravens no choice but to start him. Outside of a five-carry game against the New England Patriots, Dobbins had between 11-15 carries over the last nine games.
He finished the season with 805 yards, but his efficiency was the big thing. Look where his yards per carry stacked up against other running backs:
K. Dobbins: 6.0 yards per carry
Nick Chubb: 5.6 yards per carry
Aaron Jones: 5.5 yards per carry
Derrick Henry: 5.4 yards per carry
Miles Sanders: 5.3 yards per carry
That is certainly some elite company.
Now we know the Ravens are the best rushing team in the league. Dobbins should have no problem going over 1,000 yards on the top rushing offense, right? Well, there's a bit more to it than that.
Dobbins is the lead back, but quarterback Lamar Jackson gets his fair share of carries too. The two will lead the rushing attack, but there's also running back Gus Edwards. Do you see where I'm going? Dobbins looked great last season, but he is stuck in the middle of a three-headed monster.
When you look at the last few seasons and factor in a 17th game, the Ravens will likely have around 600 rushing attempts.
That means Dobbins should see around 200 carries this season.
That averages out to just under 12 carries a game. It would also mean he needs 5.3 yards per carry to reach 1,050 yards. He hit that number last season, but we must realize he did most of his work late in the season. He stayed fresh in the first half of the season while defenders were worn down by the end.
The presence of Jackson and Edwards worries me going into 2021. The odds are just not in Dobbins' favor in 2021.
Betting on NFL RB Rushing Yard Totals in 2021
If you plan on betting on props like this as the best NFL betting sites, just keep in mind that there is more to think about than ever.
This season, it's tougher to predict stats because of that 17th game. It's a lot easier to predict which players will go over their rushing yard total than those who will go under.
You almost have to count on all these guys having somewhat of a drop-off in performance. It's tough to predict things like that, but factors like competition for carries and offensive line performance certainly play a hand.
If you're looking for good NFL running back rushing yardage totals that will hit the Under, I'd start with these five backs.
For other options, just consider running back talent, past production, competition, and team projection. And, of course, factor in that 17th game.
Want more 2021 NFL player props to bet on? You can start with my look at NFL quarterback passing yardage totals that will go under in 2021.
AUGUST
Sportsbook of the Month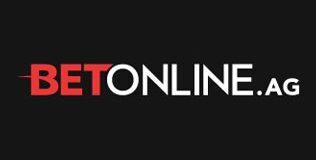 Welcome Bonus
50% up to $1,000
Read Review
Visit Site