Best Under Bets for NFL Quarterback Passing TD Totals in 2021

Nobody wants to fall short of expectations, but it happens. It can be because a player struggles or the expectations were just too high to start with.
There are five NFL quarterbacks who I believe will fall short of their preseason expectation when it comes to passing touchdowns totals for 2021.
Here is a list of those five quarterbacks, along with my expectations for them.
Trevor Lawrence Under 25.5 Touchdowns (-115)
Trevor Lawrence came into the 2021 NFL Draft as one of the highest-graded draft prospects ever. His success at Clemson made him one of the best college quarterbacks of all time.
Lawrence passed for 30 touchdowns in 2018 and led Clemson to the National Championship. Clemson fell short the following season, but Lawrence posted 36 touchdowns.
Despite only playing in 10 games in 2020, Lawrence still put up a very respectable 24 touchdowns. Even if he only played in 13 games, he still would've topped 30 touchdowns.
An unbelievable collegiate career led the Jacksonville Jaguars to select Lawrence with the first overall pick. They even doubled up on Clemson stars by taking running back Travis Etienne with their second first-round pick.
When you're as hyped up as Lawrence, many expectations are going into your rookie season. His 25.5 touchdown projection is a perfect example of that. However, I have my doubts that he'll hit that mark.
Just look at rookie quarterbacks who have thrown 26 or more touchdowns.
Justin Herbert: 31 touchdowns
Baker Mayfield: 27 touchdowns
Peyton Manning: 26 touchdowns
Russell Wilson: 26 touchdowns
Those four guys are the only rookie quarterbacks to do it.
Jacksonville hired head coach Urban Meyer this offseason. Meyer is one of the best college football coaches ever, but this is his first time coaching in the NFL. There are a lot of people who believe he'll struggle with the transition. It may be even tougher with a rookie quarterback.
Now the Jaguars do have some weapons at wide receiver with DJ Chark and Marvin Jones. However, I wonder if Meyer lets Lawrence air it out early in the season.
I feel like the Jaguars may try and ride running back James Robinson, at least for the first few weeks. Robinson rushed for 1,070 yards and seven touchdowns as an undrafted free agent last season.
Lawrence should still have a solid season with over 20 touchdowns, but 26 may be a little bit of wishful thinking.
Baker Mayfield Under 29.5 Touchdowns (-120)
Baker Mayfield's NFL career has been a bit of a roller coaster so far. Despite only playing 14 games in his rookie season, he passed for a then NFL rookie record 27 touchdowns.
His great season had a lot of Browns fans thinking they finally found their long-term quarterback.
Mayfield's touchdown total dropped to 22 in 2019, but he threw 21 interceptions that season. The Browns also severely underperformed as a team.
Just when things were looking down, Mayfield came back in 2020 with 26 touchdowns and eight interceptions. He led the Browns to their first playoff appearance since 2002.
Mayfield definitely showed a lot of improvement in 2020, but I think his expectations are a little high. For starters, this is still a run-first team. These are the only teams with fewer passing attempts than Cleveland last season.
New York Jets: 499
Tennessee Titans: 485
New England Patriots: 440
Baltimore Ravens: 406
Now one may look at that number and say, well, he managed to pass for 26 touchdowns despite the low passing attempts. Surely that number will go up, right? I don't think so.
Cleveland went 11-5 last season and, of course, made the playoffs. The real strength of their offense is their running back tandem with Nick Chubb and Kareem Hunt.
They make up one of the best running back tandems in the NFL.
The two combined for over 1,900 rushing yards and 18 touchdowns. You know what they say, if it ain't broke, don't fix it.
The Browns also went out and upgraded their defense this offseason. Between their strong run game and potential top-five defense, there's just no reason to force Mayfield to up his passing attempts.
Mayfield just needs to be a game manager. He definitely has the talent to throw for over 30 touchdowns, but why push it?
I still believe Mayfield can be a high touchdown guy, but 25-27 is probably his ceiling given the Browns offense.
Sam Darnold Under 23.5 Touchdowns (-130)
The New York Jets thought they finally found their franchise quarterback when they selected Sam Darnold with the third overall pick in the 2018 NFL Draft.
Unfortunately, things didn't go according to plan in New York.
Darnold played in 13 games in each of his first two seasons. He only passed for 17 and 19 touchdowns, respectively. It certainly didn't help that he threw a combined 28 interceptions in the two seasons.
Things actually got much worse in 2020. In 12 games, Darnold threw nine touchdowns to 11 interceptions.
So, the Jets had a decision to make. Trade Darnold and draft a quarterback or keep Darnold and use their pick on another position. The Jets fired head coach Adam Gase after the 2020 season. Many people believe Gase held Darnold back, and he'd be much better without him.
Ultimately, the Jets decided to trade Darnold to the Carolina Panthers.
Will Darnold turn his game around and become a franchise quarterback in Carolina? I really don't think so.
Even before reaching the NFL, Darnold struggled his final season at USC with 13 interceptions. Clearly, the interception problems carried over to the NFL.
The Panthers as a team usually rank towards the bottom of the league in passing touchdowns. This is how they've done since 2016.
| | |
| --- | --- |
| Season | Passing Touchdowns |
| 2016 | 21 |
| 2017 | 22 |
| 2018 | 28 |
| 2019 | 17 |
| 2020 | 16 |
They rank 15th in passing attempts over that span, so the opportunity is clearly there.
Considering the Panthers have arguably the best running back in the league in Christian McCaffrey, I can't imagine they give Darnold the keys to the offense anytime soon. They'll definitely ease him into the action.
I do believe Darnold does better this season, but 24 touchdowns seem a bit generous. Something around the 20-22 total seems a lot more realistic to me.
Tom Brady Under 36.5 Touchdowns (-130)
This is not a knock on Tom Brady. Obviously, he is the most accomplished player in NFL history. He is coming off his seventh Super Bowl title in his first season with the Tampa Bay Buccaneers.
Now, Brady has had his high touchdown totals over the years. He passed for a then NFL record 50 touchdowns in 2007. Brady only passed for over 37 touchdowns one other time with the Patriots. He passed for 39 touchdowns in 2011.
Last season, Brady passed for 40 touchdowns. That was his highest total since the famous 2007 season. It was impressive to see him succeed so much in a new offense.
Looking ahead to the 2021 season, the Buccaneers brought back all their starters. That includes wide receivers Mike Evans and Chris Godwin. And, of course, Rob Gronkowski is back.
However, I just wonder if Brady will be able to replicate such a high touchdown total.
I understand Brady is still at the top of his game, but he turns 44 in August. It seems like Brady will never slow down, but he has to at some point, right? That's probably what every NFL fan has said for the last five years.
Truthfully, I don't think Brady's game will fall off that much, but even the slightest drop-off should put him under 36.5 touchdowns.
Before five players went over that mark in 2020, just two, Patrick Mahomes and Andrew Luck went over 37 touchdowns since 2017.
Even if Brady passes for 33-35 touchdowns, that's still a great season. If it wasn't for guys like Patrick Mahomes and Aaron Rodgers, that number could lead the league.
They say never bet against Tom Brady, so I may look like a fool at the end of this season. If you like taking a risk, move forward with this bet.
Matt Ryan Under 29.5 Touchdowns (-130)
Matt Ryan is one of the most underrated quarterbacks of his generation. Ryan doesn't have the same accolades as top quarterbacks like Tom Brady and Drew Brees, but he put up great numbers for years.
When it comes to going over 29.5 touchdowns in a season, Ryan has only hit that mark three times in his 13-year career. He passed for 32 touchdowns in 2012 and 35 in 2018.
Ryan passed for a career-high 38 touchdowns in his MVP season in 2016. It seems like everyone forgot about that great season because of the Falcons' heartbreaking loss in the Super Bowl that year.
Atlanta's offense took a big hit this offseason when they traded three-time First-Team All-Pro wide receiver Julio Jones, to the Tennessee Titans. I don't think the Falcons wanted to make the move, but they had to shed some money, and Jones was one of their highest-paid players.
Since 2018, the Falcons have been at the top of the league in passing attempts. Look at their numbers in the last three seasons.
| | |
| --- | --- |
| Season | Passing Attempts (Rank) |
| 2018 | 617 (Fifth) |
| 2019 | 684 (First) |
| 2020 | 628 (Fourth) |
Clearly, the opportunity is there, and Ryan does have the sixth-most touchdowns in that span. However, his 4.7 touchdown percentage ranks just 17th in the league.
Losing Jones isn't going to help that.
Atlanta drafted tight-end Kyle Pitts with the fourth overall pick in this year's draft. Pitts is arguably the most hyped-up tight-end prospect of the decade. Even with the high expectations, I expect Pitts to struggle like most rookie tight ends.
Ryan's 29.5 touchdown projection is just way too high, in my opinion. He would have to pass for at least 30 touchdowns for just the fourth time in his career. When you combine the fact that he turned 36 and lost Jones this offseason, it doesn't look good for Ryan.
His high pass attempts should keep him in the 26-28 touchdown range.
Why Do These Quarterbacks Fall Short?
When I look at all these quarterbacks, I think their expectations are just a little too high. I expect guys like Tom Brady and Baker Mayfield to lead their teams to the playoffs, but can they reach their high marks?
Mayfield operates out of a run-heavy offense, and Brady is fighting Father Time and insane expectations.
Trevor Lawrence and Sam Darnold should struggle in new places. We'll see if their touchdown total picks up late in the season.
Overall, the Under looks like the way to go with these NFL passing touchdown totals in 2021.
If you want to get in on more NFL betting action when it comes to passing touchdown totals, there's a lot more to consider. Hit up some of the blogs below for extra insight going into 2021.
AUGUST
Sportsbook of the Month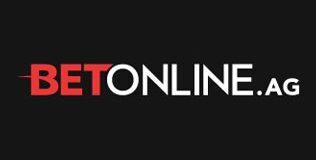 Welcome Bonus
50% up to $1,000
Read Review
Visit Site