Best Sleeper Bets for the 2021 NFL Offensive Rookie of the Year

With all the talent available in the 2021 NFL Rookie class, a few picks may stand to win the 2021 Offensive Rookie of the Year award.
Trevor Lawrence (+270) heads the best bets to win the 2021 NFL Offensive Rookie of the Year, but that doesn't mean he's a lock to win necessarily.
Justin Herbert won the OROY award in 2020 while having the odds of +1400 before the season started. Like Herbert did last season, the following players could surprise everyone and take the award for themselves in 2021.
With that, here are some NFL Offensive Rookie of the Year sleepers for 2021 bettors should consider.
Najee Harris, RB, Steelers (+1000)
Najee Harris dominated college football. He scored 30 touchdowns in just 13 games while averaging over 145 total yards a game. Harris is one of my favorite running backs to draft this year because of his potential for a huge rookie year.
He has the perfect frame for an NFL running back at 6'2 and 229 pounds. For reference, Derrick Henry is 6'3 and 238 pounds.
Harris has the potential to be the next Derrick Henry, who won the Offensive Player of the Year award in 2020.
The Steelers are looking to revamp their rushing attack after a miserable end to their 2020 season. They were a perfect 12-0 before losing five of their next six games. A big reason for their struggles late in the season was because of their lack of a rushing attack. Because of this, they averaged a miserable 2.9 yards per carry in their last six games of the season.
In this year's draft, they drafted Harris with their first-round pick to replace last year's starter, James Conner, who signed with Arizona this offseason.
Harris looks to be a three-down back out of the gate with his ability to catch the ball out of the backfield. He caught 43 passes in 2020 for 425 yards and four touchdowns.
This illustrates his underrated versatility, which the team has seen firsthand in practice already.
If you think back to a couple of years ago, Le'Veon Bell was incredible for the Steelers as their every-down running back. He had consecutive years of 1,800+ scrimmage yards in 2016 and 2017, with 20 total touchdowns.
Harris probably won't be able to put up the same receiving numbers as Bell did in those years, but he could definitely reach 400+ receiving yards and potentially more rushing yards than Bell.
If Harris can prove to be a workhorse running back, he could be a mix of Derrick Henry and prime Le'Veon Bell.
That means the sky's the limit for Najee Harris as he opens the season at odds of +1000 for NFL Offensive Rookie of the Year at the best sites for betting on the NFL.
Mac Jones, QB, Patriots (+1000)
Mac Jones was the fifth quarterback taken in the first round of this year's NFL Draft. He also has the lowest odds out of those five quarterbacks for receiving this award, mostly because he isn't currently a starter.
The Patriots enter this season with Cam Newton at the starter position, though Newton did not impress from a passing standpoint in his first year with the Patriots.
Newton started 15 games for the Patriots, to a record of seven wins and eight losses. He ended up throwing more interceptions than touchdowns (ten interceptions and eight touchdowns).
His success as a quarterback last season came on the ground. He ran 137 times for 592 yards and 12 rushing touchdowns. His rushing touchdowns total was the highest among quarterbacks, while his yardage total was the third-highest.
Although he was successful on the ground, the Patriots' offense scored the 27th fewest points in 2020 (20.3 points per game).
It is fair to say they miss Tom Brady.
You could say they miss Brady so much that they want to go back to his style of play offensively. That is where Mac Jones comes in.
Mac Jones can be more of a pocket passer than Cam Newton. Josh McDaniels is still the offensive coordinator in New England, and his first year with a rushing quarterback did not go so well.
If McDaniels and Belichick opt to start Mac Jones instead of Newton, Jones may have a shot at the 2021 NFL OROY.
Judging by early signs in practice, Jones could deliver if given the chance as a rookie.
This Patriots offense does not have the same weapons it did in recent years, with Rob Gronkowski gone and Julian Edelman retiring. But the Patriots brought in two solid tight ends in Hunter Henry and Jonnu Smith.
The Patriots' offense was deadly when they had two great tight ends in Rob Gronkowski and Aaron Hernandez, so Henry and Smith may strive to play the same sort of role.
The Patriots receiving corps is very thin. They have Nelson Agholor, Kendrick Bourne, N'Keal Harry (who requested a trade), and Jakobi Meyers.
The Patriots' offense is going to be run through heavy packages, meaning Hunter Henry and Jonnu Smith should be on the field at the same time. They both are capable run blockers, so the Patriots can establish the run and pass-off play action. A team with a successful version of that action last year was the Tennessee Titans.
This style of play would fit Mac Jones rather than Cam Newton because the run game should be run through the running backs, and the quarterback needs to capitalize off play action. If the Patriots give Jones a shot to start, he can have a real chance at being a dark horse for NFL Offensive Rookie of the Year.
DeVonta Smith, WR, Eagles (+1700)
Smith has been underestimated for a long time. He was underrated last year, but he ended up winning the Heisman trophy and was the first wide receiver to do so since Desmond Howard in 1991.
Smith had an incredible season in 2020 at Alabama. Take a look at his gaudy numbers.
117 receptions
1,856 yards
23 touchdowns
Smith comes into the OROY race, again being underrated. He was taken by the Eagles with the number ten overall pick in the 2021 NFL Draft and should be their number one receiver moving forward.
The Eagles have struggled mightily to get production for their wide receivers, and who else could break their curse than the recent Heisman winner.
This year, Smith is reunited with Jalen Hurts, and both of the former Alabama players could have a breakout season. The Eagles offense also features wide receivers like Jalen Reagor, Greg Ward, Travis Fulgham, and J.J Arcega-Whiteside.
Smith should be able to beat them out for starting reps pretty easily.
The Eagles also have solid TEs in Dallas Goedert and Zach Ertz, who can help attack the middle of the field. This could open up big plays down the field for DeVonta Smith.
Smith should get many targets this year and may have a chance at winning the OROY award. He is also one of my favorite 2021 fantasy football wide receiver sleepers this year.
Travis Etienne, RB, Jaguars (+2200)
While James Robinson had a great year for them, The Jaguars surprisingly took Etienne in the first round of the 2021 NFL Draft.
Jacksonville still plans to use Etienne behind Robinson, but they want to get him touches.
Heck, they want to get everyone touches, as new head coach Urban Meyer suggested, the Jaguars want to dominate on the ground in 2021.
"We wanna be top eight in the league [in rushing]. And with James Robinson, Hyde, and Etienne, we think we're there."
Etienne will be the receiving/backup back to Robinson, so he should be able to make a big impact this year.
James Robinson's name has been thrown around in trade rumors, specifically to the Rams. The Rams lost their starting running back, Cam Akers, for the season and could invest in another. It seems unlikely that the Jaguars would trade him, but if he were traded, Etienne would have a chance at the OROY award.
The Jaguars could be an interesting team this year with a new head coach and a franchise quarterback. Urban Meyer is making his NFL debut as a coach after an accomplished college career, and QB Trevor Lawrence will make his highly anticipated debut as well.
Etienne's name could be lost in the shuffle compared to Meyer and Lawrence, but that makes him a sneaky pick for OROY.
Davis Mills, QB, Texans (+2800)
With all that is going on with the Deshaun Watson situation, Davis Mills might find himself starting for the Texans. He also may be one of the best NFL Offensive Rookie of the Year sleepers in 2021.
Watson is on the brink of being traded or facing legal trouble, while he's requested a trade out of Houston previously.
Should the Texans deal their franchise passer, someone like Mills could find themselves with a starting gig a lot sooner than expected.
Mills hadn't had any eye-opening stats in his college career and only played five games in 2020. He threw for seven touchdowns and three interceptions and led his team to a 5-1 record.
When looking at the Offensive Rookie of the Year award, you can never underestimate a starting quarterback. No one can impact the game like a quarterback can, and if Mills can develop quickly and establish himself as a quarterback in the NFL, he can have a real chance at this award.
Mills has a decent arm, good mobility, and keeps his eyes downfield. You can see a slight resemblance to another Stanford quarterback, Andrew Luck.
Now being as good as Andrew Luck is a long shot, especially right at the start of his NFL career, but maybe he can develop into a good quarterback with these skills.
His quarterback rating was 139.9 throughout his 2020 season as well. His sample size is small, but opportunity is everything.
Amari Rodgers, WR, Packers (+4500)
With the recent news in Green Bay that Aaron Rodgers will indeed play for the Packers in 2021, there's a great opportunity for the other A-Rod, Amari Rodgers.
The Packers took Rodgers in the third round of the 2021 NFL Draft to give Aaron Rodgers another weapon to work with. Rodgers hasn't gotten a lot out of his receivers other than Davante Adams, and maybe Amari Rodgers is the person to change that.
He was quite productive for Clemson last year. Take a look at his 2020 numbers.
77 receptions
1,020 receiving yards
7 touchdowns
He did all of that in just 12 games.
Rodgers gives the Packers a really good balance when you think about the type of receiver he is compared to Davante Adams. Adams is the main guy who can pick up a first down on any play, while Rodgers can be a nice deep threat and also play in the slot.
He could be in for a big year, especially when defenses will key on Davante Adams and leave Amari Rodgers in single coverage pretty often.
Betting on the 2021 NFL Offensive Rookie of the Year
These 2021 NFL Offensive Rookie of the Year sleepers offer considerable upside. That said, a lot has to happen for some of these players to really have a shot at the award.
Every NFL season is unpredictable when it comes to injuries, quarterback benching, and breakout players.
Unforeseen circumstances and sheer talent make these NFL Offensive Rookie of the Year sleeper picks worth targeting.
The frontrunner is Trevor Lawrence for now, but Joe Burrow was the lead candidate last year, and he wasn't able to win. Justin Herbert had odds of +1400, and he won the award.
Maybe one of these NFL OROY dark horses can do what Herbert did.
Want more advice as to how to bet on NFL player awards in 2021? Take a look at the posts below.
AUGUST
Sportsbook of the Month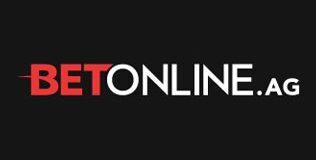 Welcome Bonus
50% up to $1,000
Read Review
Visit Site