Best Rowing Bets for the Tokyo Olympic Games

The best rowers on the planet descend on Japan's Sea Forest Waterway this summer, hoping to get their hands on an Olympic medal.
In total, 526 athletes will compete across 14 rowing events at this year's Games, with the competition running from Friday, July 23 to Friday, July 30.
If you're interested in betting on Olympic rowing, you have come to the right place. Below, you will find all the best rowing bets for the Tokyo Olympics, covering all the different events.
So, without further ado, here are my top Olympics rowing picks for Tokyo 2020.
Best Bet for the Men's Coxless Four
The first of my rowing bets for the Tokyo Olympics concerns the men's coxless four event. Before we get stuck into my prediction, let's take a look at the gold medal odds.
Great Britain (1.80)
Australia (2.88)
Italy (9.50)
USA (10.00)
South Africa (18.00)
Romania (23.00)
Canada (23.00)
Netherlands (26.00)
Poland (26.00)
Switzerland (151.00)
As you can see, all the best Olympics betting apps believe there are only two serious contenders in this event – Great Britain and Australia.
Although Italy and the United States are expected to challenge for a spot on the podium, Team GB is set to battle it out with the Aussies for gold.
When you look at the results of this event from previous Olympic Games, it is easy to see where the bookmakers are coming from.
Men's Coxless Four Gold Medal Winners (Last Five Olympic Games)
Olympic Games
Gold
Silver
Bronze
Sydney 2000
Great Britain
Italy
Australia
Athens 2004
Great Britain
Canada
Italy
Beijing 2008
Great Britain
Australia
France
London 2012
Great Britain
Australia
USA
Rio 2016
Great Britain
Australia
Italy
Great Britain has totally dominated the men's coxless four in recent years, claiming gold at each of the past five Olympics. Interestingly, Australia has won silver at the previous three Games.
Backing Australia wouldn't be the worst decision in the world, but I just can't see Team GB failing to get over the line first in Japan.
With Rio 2016 hero Moe Sbihi returning to the Olympic stage for another shot at glory, Great Britain looks set to secure a sixth straight gold in the men's coxless four.
Top Pick for the Women's Lightweight Double Sculls
The women's lightweight double sculls event has the potential to be one of the most competitive rowing events at Tokyo 2020.
Emily Craig and Imogen Grant of Great Britain are the favorites to claim gold. Yet, the duos from the Netherlands, Italy, Romania, and France will all be confident of sealing a medal.
Instead of looking at the gold medal odds for this event, I have chosen to feature the overall medal prices. In other words, if the pair you have chosen finishes on the podium, you win the bet.
Emily Craig & Imogen Grant – Great Britain (1.20)
Marieke Keijser & Ilse Paulis – Netherlands (1.30)
Valentina Rodini & Federica Cesarini – Italy (1.62)
Ionela-Livia Cozmiuc & Gianina Beleaga – Romania (1.91)
Laura Tarantola & Claire Bove – France (1.91)
Jill Moffatt & Jennifer Casson – Canada (8.50)
Alena Furman & Ina Nikulina – Belarus (12.00)
Patricia Merz & Frederique Rol – Switzerland (12.00)
If you're looking for a safe Olympics rowing bet, backing both the Great British and Dutch team is a good idea here. But if you're searching for better value, I recommend siding with the Romanians.
Ionela-Livia Cozmiuc and Gianina Beleaga won gold at the 2017 World Championships in Sarasota before repeating that feat a year later in Plovdiv. They also claimed bronze at last year's European Championships.
Considering their record, it wouldn't be a surprise if they added to their medal tally this summer.
Pick
Ionela-Livia Cozmiuc & Gianina Beleaga
Best Betting Pick for the Women's Coxed Eight
The final of the women's coxed eight is always an epic race. If you're betting on rowing at the Tokyo Olympics, make sure you try your luck at this event.
Here are the gold medal odds for the women's coxed eight at the Tokyo Olympics.
New Zealand (2.25)
USA (2.88)
Australia (4.50)
Canada (9.50)
China (9.50)
Romania (23.00)
Great Britain (41.00)
New Zealand and the US are the two frontrunners here, while Australia is expected to clinch the bronze medal in this event.
Although the Kiwis are the bookies' favorites, it is very difficult to ignore Team USA's recent domination of this event at the Olympics Games.
WOMEN'S COXED EIGHT GOLD MEDAL WINNERS (LAST THREE OLYMPIC GAMES)
Olympic Games
Gold
Silver
Bronze
Beijing 2008
USA
Netherlands
Romania
London 2012
USA
Canada
Netherlands
Rio 2016
USA
Great Britain
Romania
Meghan Musnicki is the only member of the triumphant Rio 2016 team competing this summer, but her experience could prove to be crucial in Japan.
I'm backing Team USA to secure a fourth straight gold in the women's coxed eight this year.
Top Bet for the Men's Single Skulls
Here are the gold medal odds for the men's single skulls event at Tokyo 2020.
Oliver Zeilder – Germany (2.00)
Sverri Sandberg Nielsen – Denmark (3.00)
Kjetil Borch – Norway (5.50)
Damir Martin – Croatia (8.00)
Alexander Vyazokin – ROC (17.00)
Mindaugas Griskonis – Lithuania (26.00)
Stefanos Ntouskos – Greece (26.00)
Stefan Broenink – Netherlands (36.00)
The rivalry between Oliver Zeidler and Sverri Sandberg Nielsen is set to be reignited in Japan, as the kings of the single skulls battle it out for Olympic gold.
Zeidler secured first place at both the European and World Champions in 2019, along with gold at the 2021 Europeans. However, Nielsen beat his nemesis to first place at last year's Europeans in Poznan.
It is also worth noting that when the rivals went head-to-head back in April, there was less than a second between them.
Zeidler may be the favorite with the bookmakers, but I'm siding with Nielsen on this occasion. There really is very little to separate these two rowers, so backing the guy with the bigger price makes perfect sense.
Pick
Sverri Sandberg Nielsen – Denmark
More Tokyo Olympics Rowing Bets to Consider
Let's wrap things up by quickly looking at a few more top rowing bets for the Tokyo Olympics.
Australia to Win the Women's Coxless Four (1.62)
The women's coxless four returns to the Olympic program for the first time in almost 30 years this summer, and Australia stands an excellent chance of sealing gold in the comeback event.
The Aussies won this race by more than two seconds at the World Rowing Championships back in 2019. Lucy Stephan, Sarah Hawe, Katrina Werry, and Olympic Aldersey will aim to do exactly the same in Japan.
Ireland to Win the Men's Lightweight Double Skulls (1.25)
Ultimately, this feels like a very safe Olympic rowing bet. With Ireland's nearest challenger priced at 7.00 to win the men's lightweight double skulls, Paul O'Donovan and Fintan McCarthy should seal gold without any issues.
New Zealand to Win the Women's Coxless Pair (2.40)
Canada (3.30), Australia (4.33), and Great Britain (5.50) are all expected to challenge for a medal in the women's coxless pair this summer. However, New Zealand is the bookies' favorite.
Kerri Gowler and Grace Prendergast have eight World Championship golds between them, as well as four silvers. Having won the coxless pair in Ottensheim a couple of years ago, they will now fancy their chances of adding an Olympic gold to their collection.
For more Tokyo Olympics betting advice, head over to our Olympics blog.
AUGUST
Sportsbook of the Month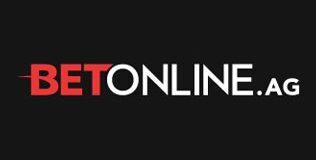 Welcome Bonus
50% up to $1,000
Read Review
Visit Site