Best Over Bets for WR Reception Totals in 2021

In the NFL, we're seeing receptions spread out more and more as receiving backs and tight ends become a bigger factor in the passing game. However, wide receivers are still the cream of the crop when it comes to receptions and targets.
I want to share the wide receivers that I would bet to go Over their reception projection. These five wide receivers are due to see an increase in production as the season expands to 17 games.
The league is pass-happy, and there is one more game. That makes the following the best Over bets for NFL wide receiver reception totals in 2021.
5. CeeDee Lamb
Line: 80.5 Receptions
Odds for Over: -120
The Dallas Cowboys surprised people when they drafted wide receiver CeeDee Lamb in the first round of the 2020 NFL Draft. Dallas had far more positional needs, but Lamb was just too good to pass on.
Lamb's rookie season got off to a great start. The downside is he only got to play five games with quarterback Dak Prescott.
| | | |
| --- | --- | --- |
| Week | Receptions | Targets |
| 1 | 5 | 6 |
| 2 | 6 | 9 |
| 3 | 5 | 7 |
| 4 | 5 | 7 |
| 5 | 8 | 11 |
Unfortunately, we know Prescott suffered a compound fracture in the Cowboys' week 5 game against the New York Giants. Lamb played with multiple quarterbacks over the remainder of the season.
He ultimately finished the season with 74 receptions on 111 targets. While he finished behind fellow wide receiver Amari Cooper in both categories, he did finish ahead of Michael Gallup.
Going into 2021, many people think Lamb will have a breakout season with Prescott back in the fold.
For starters, the duo has a full offseason to gel together. With the COVID restrictions last season, they couldn't do that.
We've already seen Lamb make spectacular catches in training camp, and he's told everyone to get their popcorn ready.
I bet Prescott looks his way more as they continue to build trust and chemistry.
There's also a possibility that Cooper misses the start of the season. He had ankle surgery back in January, but there was an "irritation" in May. He won't practice until late August. Even if he makes it back for the season, he could get off to a slow start, opening the door for Lamb.
Even with the rotation at quarterback, Lamb fell just seven receptions short of reaching his current projection of 80.5 receptions. A full season with Prescott combined with Cooper's ankle issues makes me feel really good about placing this bet.
4. Jerry Jeudy
Line: 65.5 Receptions
Odds for Over: -115
Jerry Jeudy is another fellow wide receiver from the 2020 draft class. The Denver Broncos drafted Jeudy just a few picks before the Cowboys selected Lamb.
The issue was Jeudy was in a much worse situation. Denver's quarterback, Drew Lock, has struggled in his time in the NFL. Unfortunately, last season was much of the same.
Jeudy never really had a big reception game, but he racked up plenty of targets. He did close the season with two impressive games.
Check out these performances in weeks 16 and 17.
Week 16: 5 receptions on 7 targets
Week 17: 6 receptions on 15 targets
He finished the season with 52 receptions, which doesn't seem like that much. However, his 113 targets led the Broncos. Lock looked his way much of the season, but his inaccuracies hurt Jeudy's receptions.
Just to show you how bad Lock was last season, his 57.3 completion percentage ranked last among qualified quarterbacks. In turn, he led the league in interceptions. So, you'd bet on Juedy's receptions increasing if Denver acquired a new quarterback, right?
Well, that's exactly what they did.
Denver acquired Teddy Bridgewater from the Carolina Panthers to compete for the starting quarterback job. Bridgewater isn't a big yardage guy, but his 69.1 completion percentage last season was a career-high and ranked fifth in the league.
Something I didn't mention earlier was Jeudy's 14 drops last season. Even if you take away half of those, he only falls short of 65.5 receptions by seven. And that's still with Lock and his horrible completion percentage!
If Bridgewater wins the starting job, this is an easy pick for me. Jeudy's route running and Bridgewater accuracy makes for a great combination.
Honestly, I wouldn't mind betting over the reception total if it was around 70 or so.
3. Terry McLaurin
Line: 86.5 Receptions
Odds for Over: -115
Terry McLaurin was in a similar situation to that of Jeudy. He has dealt with extremely poor quarterback play in his two years with the Washington Football Team.
Despite being a third-round pick in the 2019 NFL Draft, McLaurin quickly established himself as the top wide receiver in Washington. He had 58 receptions on 93 targets in his rookie season.
Last season was more or less a disaster at the quarterback position. Dwayne Haskins and Alex Smith started the majority of the season. Kyle Allen saw some time, but a leg injury limited him to just four games.
Before I tell you McLaurin's stats last season, I want to show you Haskins and Smith's numbers and where they ranked in the league.
| | | |
| --- | --- | --- |
| Stat | Dwayne Haskins (8 Games) | Alex Smith (7 Games) |
| Completion Percentage | 61.4 (32nd) | 66.7 (14th) |
| Yards Per Attempt | 6.0 (34th) | 6.3 (29th) |
| Passer Rating | 73.0 (33rd) | 78.5 (31st) |
I was going to include their QBR, but it wasn't good enough to make the stat list on ESPN. I mean, wow.
Anyway, McLaurin still managed to post 87 receptions on 134 targets. He also posted 1,118 yards. While not prevalent to this bet, it just shows how good he was with such bad quarterback play.
Thankfully, Washington upgraded the quarterback position this season with the signing of Ryan Fitzpatrick. Fitzpatrick is as aggressive as they come and isn't afraid to take risks. Even at age 38, he represents an upgrade over Haskins and Smith.
This bet almost seems too easy to me. You're telling me that McLaurin won't at least replicate his 87 receptions last season, which he did in 15 games, mind you.
Now he gets an upgrade at quarterback and plays in an extra game this season? You can go right ahead and take this bet to the bank. This pick is as obvious as they come.
2. Keenan Allen
Line: 98.5 Receptions
Odds for Over: -115
I think you could make an argument for Keenan Allen being the most underrated wide receiver in the NFL.
In his eight-year career, he has four 1,000-yard seasons and three 100+ reception seasons, but when have you heard his name mentioned among the league's best?
In his first four seasons, he posted a career-high 77 receptions. However, that is slightly skewed because he had 67 receptions in eight games in 2015 before a kidney injury ended his season.
Over a full 16-game season, he would've had 134 receptions.
Now check out what Allen has done in his last four seasons.
| | | |
| --- | --- | --- |
| Season | Receptions | Targets |
| 2017 | 102 | 159 |
| 2018 | 97 | 136 |
| 2019 | 104 | 149 |
| 2020 (14 Games) | 100 | 147 |
Last season is important to note because it was his first season playing with quarterback Justin Herbert.
Herbert set the rookie record for touchdowns last season on his way to winning Offensive Rookie of the Year. Going into this season, a lot of people have him as an MVP sleeper.
It doesn't just stop there, though. The Los Angeles Chargers also hired Brandon Staley as their head coach. Staley joins the Chargers after spending last season as the Los Angeles Rams defensive coordinator.
Staley has already made it known the offense will run through Herbert. That probably has a lot to do with him being the favorite to win Coach of the Year.
If the offense does indeed run through Herbert, Allen is going to benefit more than anyone.
Allen nearly set career highs last season in receptions and targets despite missing two games. Now, he'll be the focal point on a pass-happy Chargers team? Sign me up for this bet.
Not only do I think Allen will go over 98.5 receptions, but I also think he has a great chance to lead the league in receptions. However, my number one pick may have something to say about that.
1. Calvin Ridley
Line: 98.5 Receptions
Odds for Over: -115
Calvin Ridley is a guy that everyone needs to watch out for in 2021. The Atlanta Falcons wide receiver had a big 2020 season, but he should take it to another level this season.
Ridley played a complementary role to Julio Jones for the first two seasons of his career. In each season, Ridley had 64 and 63 receptions on 92 and 93 targets, respectively. Talk about some consistency.
Last season, Jones missed seven games with a hamstring injury. That opened the door for Ridley to operate as the wide receiver one in Atlanta. He took advantage of his opportunity with 90 receptions on 143 targets. I should note he did that in 15 games.
In the offseason, the Falcons traded Jones to the Tennessee Titans. That means Ridley is the undisputed top option in Atlanta.
He doesn't have much competition at wide receiver, but the Falcons drafted tight end Kyle Pitts fourth overall in this year's draft. However, tight ends typically struggle their rookie season, so I don't think he threatens Ridley's target share too much.
Quarterback Matt Ryan is typically at the top of the league when it comes to passing attempts. In fact, he hasn't ranked outside the top three in a season in attempts since 2017. More attempts are only going to help Ridley.
A big reason for that is their weak defense. The Falcons offense usually plays from behind, so Ryan has to pass a lot to keep up with the opposing team. They also don't have much of a run game.
Like I mentioned with Allen, I expect Ridley to be one of the league leaders in receptions. I think he easily clears 100 receptions even if he misses a game. If he plays all 17, then this bet is a sure thing.
Betting On NFL Wide Receiver Reception Totals in 2021
I feel great with my top three selections. They are all coming off great seasons but have an excellent chance to improve in 2021.
With Jerry Jeudy and CeeDee Lamb, I am counting on outside factors just a little bit, but either way, I think both players will improve in their second season.
If you like betting on NFL player props, there are a litany of other markets to consider. I've gone over several, and you can check out a few of them below.
AUGUST
Sportsbook of the Month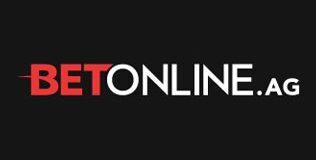 Welcome Bonus
50% up to $1,000
Read Review
Visit Site