Best Over Bets for NFL RB Rushing Yard Totals in 2021

The NFL season continues to get closer and closer. Preseason projections are out for stats ranging from passing yards to receiving touchdowns.
For this post, we'll look at the top bets for rushing yards.
When determining rushing yards, you have to keep in mind more than just the running back's abilities. You must also consider their offensive line, as a running back is only as good as their offensive line.
We also have to factor in how often teams run compared to how often they pass.
With all of that in mind, join me as I rank the top five NFL rushing yardage totals to go over in 2021.
5. Dalvin Cook
Line: 1,375 Yards
Odds for Over: -115
There was a time when people looked at Dalvin Cook and saw an injury-prone running back. During his time with the Minnesota Vikings, though, Cook has come a long way to becoming one of the best running backs in the NFL.
Cook's rookie season got off to an excellent start with 354 yards in four games. Unfortunately, he tore his ACL, ending his season prematurely. He struggled with more injuries in 2018, and he finished with just 615 yards in 11 games. Cook finally reached his true potential in 2019.
He put up his first 1,000-yard season with 1,135 yards in 14 games. His 2020 season was even better, with an astounding 1,557 yards in 14 games. His season didn't get as much attention because Derrick Henry rushed for 2,000 yards, but it definitely deserves some praise.
It's impressive to see Cook rush for so many yards despite not playing a whole season. It certainly helps that the Vikings are one of the league leaders in rushing attempts. Just look where they've ranked since 2019:
Baltimore Ravens: 1,151 attempts
Tennessee Titans: 966 attempts
New England Patriots: 949 attempts
Minnesota Vikings: 944 attempts
San Francisco 49ers: 935 attempts
Minnesota also ranks third in rushing yards per game during that span.
The Vikings' offensive line does have some question marks when entering the 2021 season. They made a few upgrades to their line but still rank outside the top 25. However, you have to realize Cook put up over 1,500 yards with a worse line last season. For me, that makes this bet even more of a sure thing.
I think the only thing holding Cook back is his potential to play in all 17 games.
For the sake of this, let's say he misses two games. That means he would need 91.7 yards per game to hit 1,375 total yards. Cook cleared that mark with ease last season and nearly hit it with 88.5 yards per game in 2017.
If he plays all 17 games, picking the over is going to be easy money.
4. Clyde Edwards-Helaire
Line: 900.5 Yards
Odds for Over: -115
When the Kansas City Chiefs drafted Clyde Edwards-Helaire in the first round of the 2020 NFL Draft, it was basically an example of the rich getting richer.
The Chiefs were coming off a Super Bowl win and had the best offense in the league. The expectations for Edwards-Helaire were sky-high.
His season immediately got off to a great start with 138 yards on 25 carries. However, his usage began to trend downward. Outside of a 26-carry, 141-yard game against the Buffalo Bills, Edwards-Helaire didn't have any standout games. In fact, he had only one other game over 70 yards.
He ultimately finished the season with 803 yards in 13 games.
I'm not the biggest Edwards-Helaire fanatic, but I definitely think he'll improve this season. Kansas City has already made it known that they want him more involved in the offense.
Edwards-Helaire won't become the focal point with Patrick Mahomes in town, but he can still put up 900 yards.
As much as it seemed like Edwards-Helaire struggled last season, he still posted 61.8 yards per game. If he can keep that same number, he can afford to miss two games and still get over 900 yards. With little competition in the backfield, this bet looks even better.
It also doesn't hurt to see what the Chiefs did this offseason to their offensive line.
They handed out a five-year, $80 million contract to guard Joe Thuney and traded a first-round pick for tackle Orlando Brown Jr.
Other moves included signing center Austin Blythe and pulling guard Kyle Long out of retirement.
There is also the fact that defenses can't focus on Edwards-Helaire. They have to worry about Mahomes and the passing game so much that Edwards-Helaire should have open running lanes.
I don't anticipate a big season from Edwards-Helaire, but he should improve upon his rookie season and rush for over 900.5 yards.
3. Ezekiel Elliott
Line: 1,100.5 Yards
Odds for Over: -120
Ezekiel Elliott had one down season, and suddenly, there's a lot of criticism surrounding the Dallas Cowboys running back. However, I'm not buying it.
Elliott made his mark by rushing for 1,631 yards in 15 games as a rookie. His 108.7 yards per game are second-most in a season for a rookie running back. He only played in 10 games in 2017, but he led the league with 98.3 yards per game.
He continued his attack on the league with 1,434 yards in 2018 and 1,357 yards in 2019. That 2018 total led the league for the second time in three seasons.
The 2020 season is where everything went downhill for Elliott. Here are his stats:
979 yards
3 yards per game
4 yards per carry
Truthfully, those numbers aren't bad for most running backs, but the public holds Elliott to a much higher standard. Just for comparison, he never had a season below 84 yards per game before 2020. With that in mind, I think Elliott will bounce back in a big way this season.
Last summer, Elliott tested positive for COVID-19. There were talks that he had lingering effects of the virus throughout the 2020 season. And like I said, he still managed to have a solid season with 979 yards.
It's evident when you look at the stats that he got better as the season went along. After not going over 100 yards in the first nine games, Elliott did it twice in his final six games.
Elliott typically misses one game every season. Even if he only plays 16 games this season, he will only need to average 68.8 yards per game. That's just three yards above his average in a down 2020 season.
Just a slight increase in production makes this bet worth it.
I like Elliott's chances of having a big-bounce back season and hitting the over on his rushing total.
2. Gus Edwards
Line: 600.5 Yards
Odds for Over: -120
Gus Edwards may not be a household name, but he has been getting the job done for three seasons with the Baltimore Ravens.
His consistency is something that people need to start talking about. Look at his stats since 2018:
| | | | |
| --- | --- | --- | --- |
| Stats | 2018 (11 Games) | 2019 | 2020 |
| Attempts | 137 | 133 | 144 |
| Yards | 718 | 711 | 723 |
| Yards Per Game | 65.3 | 44.4 | 45.2 |
| Yards Per Attempt | 5.2 | 5.3 | 5 |
After looking at those numbers, you can't convince me not to bet on him rushing for over 600 yards.
Despite being the third rushing option on the Ravens, Edwards can put up strong numbers because of his team's rushing attack.
Since 2018, Baltimore has led the NFL in rushing attempts, rushing yards and rushing yards per game, and rushing yards per attempt.
That's why it's odd to see Edwards' projection at only 600 yards. Lamar Jackson and J.K. Dobbins will definitely lead the Ravens rushing attack, but there's no reason to believe Edwards won't have a sizable role. There's also the fact that Mark Ingram is no longer with the team.
There is a belief that the Ravens will attempt more passes this season, but it won't be enough to cut into Edwards' workload too much.
Baltimore traded away star tackle Orlando Brown Jr., but their offensive line is still trustworthy. Ronnie Stanley will return after missing half of the 2020 season, and the Ravens also signed guard Kevin Zeitler to fill their void at right guard.
Looking at the numbers, Edwards only needs to average 35.3 yards per game to hit 600 for the season. Even if his carries dropped to around 125 for the season, he would only need to average 4.8 yards per carry.
Both numbers would be well below his career averages.
It just seems like the sportsbooks are counting on a big drop-off in Edwards' game. I don't see that happening. It also helps that he never missed a game because of injury in his career.
1. James Robinson
Line: 670.5 Yards
Odds for Over: -110
The whole situation surrounding James Robinson is perplexing to me. The Jacksonville Jaguars signed Robinson as an undrafted free agent last season.
Robinson came out of nowhere to rush for 1,070 yards during his rookie season. He had four games with over 100 yards and averaged 4.5 yards per carry.
Everyone knew Jacksonville would select quarterback Trevor Lawrence with the first overall pick, but the Jaguars second first-round pick surprised a lot of people. They selected running back Travis Etienne. The Jaguars have a lot of holes, but the running back position isn't one of them.
Jacksonville also signed Carlos Hyde in free agency. Hyde and Etienne's presence has halted the Robinson hype train; however, I'm not buying into Robinson falling off this much.
I don't think Hyde is anything more than a veteran presence behind Robinson.
He may come in and relieve him from time to time, but he won't be taking the bulk of his carries.
Etienne is much more of a threat to Robinson's workload.
You don't draft a guy in the first round and then not use him. However, I think Jacksonville will use Etienne as more of a receiving back than anything. He'll definitely have his fair share of carries, but Robinson should be the lead guy.
The Jaguars finished 2020 in last with 337 rushing attempts. Let's say Robinson only has 50 percent of those carries in 2021. He would only need to average four yards a carry to hit 670 yards for the season. That makes me feel pretty good about placing this bet.
Last season, only Frank Gore had over 168 carries with less than 670 yards. Robinson is far better than Gore, as the 38-year-old is at the end of his NFL career.
Unless the Jaguars coaching staff completely mismanages this backfield, there's no way Robinson will fall short of 670 yards. He is way too good of a running back not to use.
Betting on NFL RB Rushing Yard Totals in 2021
Some of these projections are just shocking to me. The pricing at the best sites for betting on the NFL suggests there is an expectation for players like Dalvin Cook and Gus Edwards to get worse even though there is an extra game this season.
Then, there are guys like Clyde Edwards-Helaire and Ezekiel Elliott, who should both be playing a bigger role this season. Robinson's role will change, but it's crazy to think he won't hit 670 yards.
Ultimately, these NFL running backs have a great shot at hitting the Over in 2021 regarding their rushing yardage total.
If you're considering other RB rushing yardage totals, just keep in mind how good the player is, their main competition, and the status of their team. Throw in the 17th game being added, and at least in some cases, the Over just screams to you.
There are more NFL props worth targeting in 2021. I've covered a couple already in the posts below.
AUGUST
Sportsbook of the Month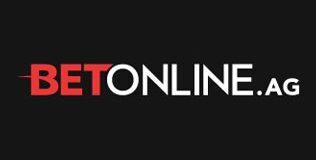 Welcome Bonus
50% up to $1,000
Read Review
Visit Site