Best NFL Player Prop Bets – Week 9, 2020

Last week was a good one for betting on NFL player props. If you followed my column, at least.
I had Derrick Henry projected for over 100 rushing yards (-115), and I loved the possibility of Patrick Mahomes firing in 2.5+ passing scores (+140).
Those two bets alone made my NFL player prop picks a hit, while I missed on Myles Gaskin getting over 24.5 receiving yards, and Henry Ruggs III topping 32.5 yards.
In my defense, Gaskin at least had the catches (three) to get it done, and Ruggs was impacted negatively by bad weather (wind).
Excuses, excuses.
True, but hey, at least those other two wagers converted for you. Now we get to do it all again, with my favorite week 9 NFL player props coming at you.
I'll up the prop bet count to five for week nine. Let's see which NFL player props you can bet on this week.
Russell Wilson Over 2.5 Passing Touchdowns (+170)
First, let's go target another elite quarterback to pop off. It worked with Mahomes last week, and Wilson has been ever better on what is surely a path to the 2020 NFL MVP.
Seriously, the guy is on pace for a truly special season.
Buffalo has a talented defense, but Wilson has tossed fewer than three scores just once all year. The one time he did, he still tossed two. He's put up four or more touchdowns four different times, as well.
The Bills could contain him, but this game has a total of 55 at most NFL betting sites, and the Over was one of my safest week 9 NFL picks. I'm not about to run away from this +170 price.
Lamar Jackson Under 54.5 Rushing Yards (-115)
On the other side of things, last year's MVP has not looked like himself in 2020. I'm sure some of that is natural regression, while defenses also tend to adjust to players and teams.
Jackson is still a threat to pop off as a runner, but 54.5 yards is a pretty good total to bet against. Why? Because it's a good amount of rushing yards for any quarterback, and he's facing one of the best defenses in the league.
I actually like the Ravens to win, but I doubt it's pretty. Indy has allowed 67 rushing yards to quarterbacks all year, and you have to imagine they key in on Jackson at the line of scrimmage.
Jackson's odds of almost matching the season total the Colts have given up to quarterbacks seems unlikely.
Drew Lock Over 1.5 Passing Touchdowns (-120)
Wilson and Jackson are huge names, so let's pivot to a guy nobody is really talking about.
Perhaps the NFL media should be discussing Drew Lock more, though, as he just tossed three scores and rallied his Broncos to a wild win over the Chargers.
Lock has had his ups and downs, but he's got a lively arm, and he isn't afraid to take chances. That makes him a pretty interesting player to bet on this week, and also has him coming in as one of my favorite daily fantasy football sleepers for week nine.
His gunslinger mentality is part of it, but he's also on the road against an Atlanta Falcons defense that has given up the most passing yards in the entire NFL.
With his athletic offensive weapons gaining an edge on the turf, I think he rains down some deep balls in this one.
D.J. Chark Over 4.5 Receptions (+120)
The Jaguars are already entering a new era at the quarterback position, as Gardner Minshew II is out, and rookie Jake Luton is in.
That should be music to the ears of one D.J. Chark, who had been griping about his lack of opportunities in the Jacksonville offense.
Chark should be the squeaky wheel that gets the grease this week, as Luton has a big arm and doesn't turn the ball over, historically. He should also pepper Chark with targets.
Considering he's already had a huge role and has topped this catch total twice this year, I like his chances at this price in week nine.
Derrick Henry Over 20.5 Rushing Attempts (-110)
Henry was good to me last week, and I'll go back to the well and bet on him again. This will actually be the third time I'm suggesting a Derrick Henry prop, and this one feels a lot less risky than predicting yardage or touchdowns.
Much like two weeks ago when I bet the under on his rushing yardage total, Henry has a pretty tough matchup. However, Chicago's weak offense, the bad matchup, and the nastiness of this game all lead to Henry getting a lot of work.
The Titans obviously know their best way to sustain drives, and that's Henry. He's rushed the ball less than 21 times just three times all year, and he's hit at least 18 rushing attempts in every single game.
Chicago's defense is pretty good, but it's their red-zone awareness that scares me. They've actually allowed the 10th most yards to running backs in 2020, as well as the 8th most rushing attempts.
Tennessee feeds Henry literally every week. This week will be no different.
Summary
That does it for my favorite week 9 NFL player props. You can go in a lot of different directions this week, and you can also bet on the players above in different manners.
It just depends on how much risk you're willing to assume.
For instance, there are NFL betting websites that will let you bet on Wilson to throw for more touchdowns, or you can take my logic one step further and bet on Chark, Henry, and Lock in different capacities.
Whatever you do, I think the props above should treat you well. Feel free to target them at will, but no matter which bets you make in week nine, I wish you luck.
AUGUST
Sportsbook of the Month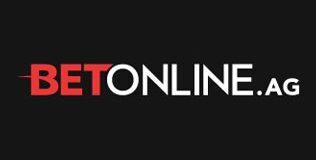 Welcome Bonus
50% up to $1,000
Read Review
Visit Site