Best NFL Player Performance Prop Bets for 2021

The NBA season is over. The Stanley Cup Playoffs are in the rearview, while the MLB season is in the midst of the dog days of summer. The Olympics have been a nice diversion, but most sports fans are counting down the days until the NFL season begins.
Myself included.
Some fellow writers have examined a handful of the betting markets – from assessing division and Super Bowl odds to penciling in predictions for individual awards. The goal is here to deliver a 10-pack of the best NFL player performance prop bets.
After surfing through the multitude of props offered at BetOnline, here's what caught my attention.
Quarterback Prop Bets
Tua Tagovailoa Passing Yards
Line: 3,900.5
Recommended Bet: Under
Odds: -115
No more excuses in South Beach as Tua Tagovailoa has all the tools he needs to prosper in 2021. The additions of Will Fuller and Jaylen Waddle give Tua some serious burners on the outside. Getting rid of a decaying Chan Gailey should help open up the playbook. At first glance, this is a modest line that appears highly attainable.
However, a little bit of digging has me excited to latch onto the under.
If Tagovailoa stays healthy in 2021 and starts all 17 games – and that's a MAJOR if – he'll need to average at least 229.5 passing yards per game to reach 3,901. The undersized lefty clocked in at a paltry 181.4 passing yards per game in 2020.
Slotted 29th out of 32 among all NFL starting QBs according to PFF's quarterback rankings in 2021, it's far from a guarantee that Tua takes the necessary steps to progress. After accounting for 13 turnover-worthy plays and just seven big-time throws as a rookie, he's got a long way to go.
Matthew Stafford Touchdown Passes
Line: 27.5
Recommended Bet: Over
Odds: -115
Matthew Stafford was brought to LA to sling the pigskin around. Losing Cam Akers for the season places an even bigger emphasis on the passing attack – one that should be among the most potent in the league.
Surrounded by weapons galore and an aggressive-minded head coach, Stafford's in a position to post big numbers in Los Angeles.
Matthew threw at least 28 TDs on four different occasions with the Lions; he finished 2020 with 26 touchdown passes. Keep in mind, Stafford was relying on names like Danny Amendola and Quintez Cephus during his final year in Detroit. Now he'll be playing pitch and catch with this collection of speedsters:
Robert Woods
Cooper Kupp
Van Jefferson
DeSean Jackson
Tyler Higbee
Also worth noting, Jared Goff threw 28 touchdowns during his first year with Sean McVay. Goff tossed 32 TD passes in year two. Stafford is much more capable and gets an extra game, the over seems like a no-brainer.
Sam Darnold Passing Touchdowns
Line: 23
Recommended Bet: Under
Odds: -120
The casinos in Vegas introduced Sam Darnold's touchdown total at 21.5. Intrigued by the under, I was ecstatic to see that the best online sportsbooks installed this line at 23.
On paper, linking up with Matt Rhule and Joe Brady is going to make people think Darnold is set to take off. Look closer at that paper.
Carolina threw 16 touchdowns in 2020; only the Patriots and Giants totaled fewer. The Panthers ran the football on 60% of their plays inside the red zone – only New England ran it more often.
Here's a team that loves pounding the rock near the goal line, and here's a quarterback who's struggled mightily as a professional.
Sam Darnold – By the Numbers
Year
Passing Touchdowns
2018
17
2019
19
2020
9
Let the general public pounce on the over and go hammer the under.
Joe Burrow Passing Yards
Line: 4,300.5
Recommended Bet: Over
Odds: -115
I'll stay brief here and refer to a post showcasing bold NFL predictions for all 32 teams. After all, pegging Joe Burrow to lead the league in passing yards in 2021 turns this into one of my top NFL player props on the entire board.
Burrow tallied 268.8 passing yards/game during his first year in the system while being protected by arguably the worst O-Line in football. Joe's healthy and invigorated leading into September, the offensive line is improved, and one can argue that the Bengals three-WR set is as compelling as any.
From connecting with Tyler Boyd in the slot to airing it out to Ja'Marr Chase and Tee Higgins, expect Burrow to soar over 4,300 passing yards in 2021. Perhaps with a game or two to spare.
RB Props
Miles Sanders Rushing Yards
Line: 1000.5
Recommended Bet: Under
Odds: -115
As someone who roots for the Eagles, my heart says that Miles Sanders balls out in his third season and eclipses 1,000 rushing yards. As someone looking to profit when I bet on NFL player props, my brain says the under is a "green-light special."
Let's start with the facts – Miles rushed for 818 yards as a rookie and 867 yards in year two. Moving into an offense guided by Jalen Hurts, even a healthy Sanders will do well to receive more than 12-14 carries per game.
Not only will Hurts cut into Miles' carries, but Philly brought in Kerryon Johnson during free agency and drafted Kenneth Gainwell. Plus Boston Scott promises to remain in the mix. Throw in the realistic probability that Sanders doesn't suit up for all 17 games.
That noise you're hearing is the under screaming with value.
Aaron Jones Rushing Yards
Line: 1,050 Yards
Recommended Bet: Under
Odds: -115
I was as surprised as anyone when the Packers extended Aaron Jones during the offseason with a hefty four-year deal worth $48 million. However, being committed financially to Jones doesn't equate to Green Bay running him into the ground in 2021.
In fact, it's quite the opposite.
Aaron will be 30 years old when his contract is up, limiting his carries in the upcoming season would serve the Pack well.
With confirmation that A-Rod is back in the saddle, look for Jones more involved in the passing game as he cedes totes to AJ Dillon. Green Bay invested a second-round draft pick on the 247-pound back in 2020 – all signs are pointing toward Dillon being integrated into the RB rotation.
The moral here is Aaron Jones should be in line for another fruitful year, he just won't be leaned on as heavily in between the tackles.
Chris Carson Total Touchdowns
Line: 9
Recommended Bet: Under
Odds: -115
Casual fans like to jump on the overs when betting on NFL player performance props. In theory, we should all consider attacking more unders. Given the tendency of running backs getting hurt throughout the course of a season, here's a perfect example.
Chris Carson has registered exactly nine touchdowns in each of the three previous seasons, although his number of rushing TDs has decreased incrementally (9, 7, 5). He did so while staying relatively healthy (started 41 of 48 games since 2018) and with hardly any competition for carries.
Fast forward to 2021 and Carson has to fend off a juiced-up Rashaad Penny who Pete Carroll sounds pretty amped up about.
"The running back spot, with Penny coming back, is a really exciting place. Rashaad came back at 225 pounds. He looks great. He worked out here (in Renton) all throughout the offseason, and it really paid off. It's the best he's looked since we've (had) him."
Seahawks new OC Shane Waldron comes from the Sean McVay coaching tree and should transition this offense into a more pass-happy group. It all adds up to fewer opportunities for Carson to reach pay dirt.
WR Prop Bets
Laviska Shenault Receiving Yards
Line: 750.5
Recommended Bet: Over
Odds: -125
Catching balls from the likes of Gardner Minshew, Mike Glennon, and Jake Luton, Laviska Shenault still looked sharp as a rookie. The big-bodied wideout hauled in 58 balls for 600 yards and five scores despite missing a couple of games.
Injecting Trevor Lawrence under center is a major boost, and word on the street is that Laviska's making big impressions during training camp. Reports such as "turning heads" and "catching every pass thrown his way" are becoming commonplace anytime journalists report on Shenault.
Among those taking notice is Jags head honcho Urban Meyer.
"Yeah, he's one of our best playmakers…I love who he is, I love the way he practices, he's been there every day. He's a great puzzle piece for us to have on offense, plus his attitude every day is fantastic."
A big jump is in store for the 22-year-old pass-catcher. He's locked in as one of the top WR sleepers in fantasy football 2021.
Keenan Allen Receiving Yards
Line: 1,075.5
Recommended Bet: Over
Odds: -130
This over is a slam dunk so long as Justin Herbert and Keenan Allen both stay healthy. Keenan missed a couple of games in 2021 and was held to 992 receiving yards, but check this production in the three years prior.
Keenan Allen's Stats From 2017-2019
Year
Targets
Receptions
Receiving Yards
2017
159
102
1,393
2018
136
97
1,196
2019
149
104
1,199
Given the void left in the middle of the field on the heels of Hunter Henry's departure, Allen's bound to be peppered with targets regardless of game flow. Rookie Josh Palmer will see reps on the outside and thus not eat into Keenan's workload, this is a very "plus-situation" for #13 in LA.
Henry Ruggs III Touchdown Receptions
Line: 4
Recommended Bet: Over
Odds: -115
While it wasn't the rookie season Jon Gruden had envisioned, Henry Ruggs III is positioned to break out in his sophomore campaign. Understanding he needed to be stronger and more physical to create separation, Ruggs packed on 13 pounds over the offseason. HRIII returns as the top dog in Vegas' WR room and is among the most sincere big-play threats in the NFL. Recording at least four touchdowns in what'll be a more spread-out offensive attack shouldn't be too much to ask.
The fact of the matter is Ruggs is simply too fast and too shifty to be contained for 17 games.
Drafted 12th overall be the Silver and Black in 2020, don't expect Henry to turn into a possession receiver who Derek Carr seeks on every third-down. At the same time, don't worry about the likes of John Brown or Willie Snead eating into his workload. Henry will be featured in all two- and three-WR sets and see plenty of downfield targets.
Bet On NFL Player Props in 2021
Tua Tagovailoa Under 3,900.5 Passing Yards
-115
Matthew Stafford Over 27.5 Touchdown Passes
-115
Sam Darnold Under 23 Touchdown Passes
-120
Joe Burrow Over 4,300.5 Passing Yards
-115
Miles Sanders Under 1,000.5 Rushing Yards
-115
Aaron Jones Under 1,050.5 Rushing Yards
-115
Chris Carson Under 9 Total Touchdowns
-115
Laviska Shenault Over 750.5 Receiving Yards
-125
Keenan Allen Over 1,075.5 Receiving Yards
-130
Henry Ruggs III Over 4 Touchdown Receptions
-115
These are my best NFL player prop bets in 2021.
Look to buy stock in Stafford and Burrow and try to sell off shares of Darnold and Tua. The running backs highlighted are in timeshares are vulnerable to injury; the wide receivers I alluded to are in extremely favorable situations.
For more help with betting NFL player performance props in 2021, check out the following posts.
AUGUST
Sportsbook of the Month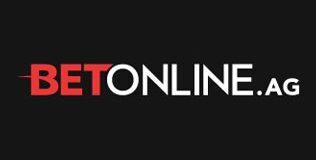 Welcome Bonus
50% up to $1,000
Read Review
Visit Site