Best NBA Player Prop Bets for the 2021-22 Season

It may be hard to believe, but the 2021-22 NBA season is only a month away. We saw many players change teams during offseason.
The championship favorites remain the same, but there are some new faces when it comes to the challengers.
Bettors are always looking to get ahead with their bets. Why not check out some player prop bets before the NBA season begins?
Let's discuss my favorite early player prop bets.
Russell Westbrook Over 8.5 Assists Per Game (-115)
For the third consecutive year, Russell Westbrook will start the season with a new team.
Following a 2020-21 season that saw him lead the NBA with 11.7 assists per game, the Washington Wizards traded Westbrook to the Los Angeles Lakers.
The move teams him up with LeBron James and Anthony Davis, giving the Lake Show one of the best NBA super teams.
Westbrook became the triple-double king last season. His 184 triple-doubles now stand as an NBA record. A big reason for those triple-doubles is assists.
Check out what Westbrook has accomplished over the last six seasons in that category.
2015-16: 10.4 assists per game
2016-17: 10.4 assists per game
2017-18: 10.3 assists per game
2018-19: 10.7 assists per game
2019-20: 7.0 assists per game
2020-21: 11.7 assists per game
Outside of the 2019-20 season, Westbrook has easily cleared the 8.5 mark. That's why it's surprising to see his projection so low.
A big reason for Westbrook's success is he has always played with a superstar.
He played with Kevin Durant for the majority of his time with the Oklahoma City Thunder. Westbrook briefly played with Paul George before joining James Harden and the Houston Rockets. Last season, he played alongside Bradley Beal.
This season, Westbrook has the chance to play with not one but two future Hall of Famers.
James' resume speaks for itself. Everyone knows the four-time champion is one of the greatest players of all time. He primarily ran point last season, but I think we see him take on a more off-ball role with Westbrook in town.
Davis struggled with injuries last season but make no mistake; he is still one of the premier big men in this league. It's going to be a lot of fun watching Westbrook throw Davis lobs.
Add in a plethora of shooters on the Lakers roster, and you have an ample amount of assists opportunities for Westbrook.
DeMar DeRozan Over 4.5 Rebounds Per Game (EVEN)
DeMar DeRozan entered free agency as the top player on the market. Unlike most top free agents, DeRozan didn't sign right away.
After a few days, he agreed to a three-year, $85 million deal with the Chicago Bulls. The Bulls officially acquired him in a sign-and-trade with the San Antonio Spurs.
DeRozan joins a Bulls squad that includes Zach Lavine and Nikola Vucevic. The trio has a lot of people believing the Bulls can make their first playoff appearance since 2017.
The Spurs are among the NBA teams likely to miss the playoffs, but let's focus on DeRozan.
The 6' 6" forward mostly played shooting guard and small forward with the Toronto Raptors. Over his last two seasons with the Spurs, DeRozan split time between small forward and power forward.
He averaged 5.3 rebounds in his three seasons with San Antonio.
That's important to note because I expect him to take on a similar role with the Bulls.
Chicago ranked 11th in rebounding last season, but boy did they take a hit this offseason. Let's look at their top rebounders from last season and see where they are now.
| | | |
| --- | --- | --- |
| Player | Rebounds Per Game | 2021-22 Team |
| Nikola Vucevic | 11.5 | Chicago Bulls |
| Wendall Carter Jr. | 7.8 | Orlando Magic |
| Thaddeus Young | 6.2 | San Antonio Spurs |
| Daniel Theis | 5.9 | Houston Rockets |
| Otto Porter Jr. | 5.5 | Golden State Warriors |
| Lauri Markkanen | 5.3 | Cleveland Cavaliers |
Only Vucevic remains with the Bulls.
Someone has to step up and fill the void that all those players left. I expect DeRozan to play a big hand in the Bulls rebounding this season.
Truthfully, he doesn't need to pull down a ton. He has averaged at least 4.5 rebounds per game five times in his career. He has a great chance to make it six.
If nothing else, his even odds present an opportunity for bettors to earn some money.
Kyle Lowry Over 6.5 Assists Per Game (-115)
Outside of DeMar DeRozan, Kyle Lowry was the top free agent on the market. Unlike DeRozan, Lowry wasted no time deciding his next team.
Following nine seasons with the Toronto Raptors, Lowry agreed to a deal with the Miami Heat. The move made the Heat one of the biggest NBA winners this offseason.
Lowry joins a Heat roster that includes all-stars Jimmy Butler and Bam Adebayo. The team made the NBA Finals in 2020 and has what it takes to make a surprise run this season.
We've seen Lowry produce big assists numbers throughout his career.
In his nine seasons with the Raptors, Lowry recorded over 6.5 assists per game seven times. In the two seasons, he didn't hit that mark; he produced 6.4 assists per game.
Last season, Butler and Adebayo led the Heat in assists. Goran Dragic ranked third with 4.4 assists per game. Dragic is no longer with the team, though.
Backup point guard Kendrick Nunn is also no longer with the Heat. That means Lowry will have a big role this season.
Another big thing going in Lowry's favor is he plays with Duncan Robinson and Tyler Herro, two of the best three-point shooters. Check out their three-point percentage from the last two seasons.
| | | |
| --- | --- | --- |
| Year | Duncan Robinson | Tyler Herro |
| 2019-20 | 44.6 | 38.9 |
| 2020-21 | 40.8 | 36.0 |
As long as Lowry can get those guys some open looks, he'll have no problem racking up assists.
Of course, Butler and Adebayo are capable of putting up his point totals. Each player averaged over 18 points last season.
We know the Heat have Erik Spoelstra, one of the best head coaches. The potential coach of the year knows exactly how to run a successful offense. I know he'll scheme up plays for Lowry to find the open player.
Go with the over and watch Lowry dish out assists all season.
Lonzo Ball Over 6.5 Assists Per Game (-115)
Why not continue the trend with another over bet?
Lonzo Ball is our fourth player on this list, and like the other three, he changed teams this offseason.
Approximately one minute after free agency started, Ball agreed to a deal with the Chicago Bulls. Both sides were linked to each other throughout the offseason, and they wasted no time joining forces.
The 23-year-old will join his third team following a pair of seasons with the Los Angeles Lakers and New Orleans Pelicans.
We've seen a mixed bag when it comes to assists for Ball. In his first season with the Lakers and Pelicans, he averaged 7.2 and 7.0 assists, respectively. In his second season with each team, he averaged 5.4 and 5.7 assists, respectively. If you believe in trends, he'll clear 6.5 assists per game this season.
It's surprising to see his assists number so low. We all know how gifted of a passer Ball is. He also played with two high-scorers, Zion Williamson and Brandon Ingram, last season.
Zion Williamson: 27.0 points per game
Brandon Ingram: 23.8 points per game
This season, Ball will play with three players that averaged over 20 points last season. Imagine all the assists opportunities he'll have passing to Zach Lavine, DeMar DeRozan, and Nikola Vucevic.
The nice thing about it is they all excel in different facets of the game.
Lavine is an excellent shooter and slasher, DeRozan is an elite mid-range shooter who has no problem drawing contact in the paint, and Vucevic excels in the paint.
I may be reaching here, but I could realistically see Ball lead the league in assists this season. That bet would probably give you excellent odds.
Either way, clearing 6.5 assists per game doesn't seem like an issue for Ball. He has three elite scorers around him.
Russell Westbrook Over 21.5 Points Per Game (-125)
Our final NBA player prop bet features our first repeat player.
Russell Westbrook will open this season with his fourth different team in the last four seasons. The nine-time all-star continues to move around, but he is still one of the best point guards in the game.
Everyone knows Westbrook for his triple-doubles.
He is always one of the top assist men, and his rebounding numbers are impressive for a point guard. It seems like everyone forgot just how elite of a scorer Westbrook is.
He led the NBA in scoring with 28.1 points per game in 2014-15 and 31.6 points per game in 2016-17. He hasn't averaged under 21.5 points since his second season (2009-10).
I think the reason for the low number is he is the third option on his new team.
The Los Angeles Lakers have LeBron James and Anthony Davis, a pair of elite scorers. Excluding his rookie season, James has averaged at least 25 points in every season of his career. Davis had a down 2020-21 season, but before that, he had a streak of six straight seasons with at least 24 points per game.
As I mentioned earlier, I expect Westbrook to produce a big assist per game number. However, we've seen him do both throughout his career.
Westbrook has averaged at least 21.5 points and 8.5 assists in four of his last five seasons.
At the end of the day, we know what kind of player Westbrook is. He is always going to drive to the basket and force shots that maybe he shouldn't be taking. It's safe to say that he's a volume shooter and scorer. I don't expect that to change in Los Angeles.
Los Angeles will be a fun team to watch this season. I expect Westbrook to continue his elite scoring.
Betting on the NBA for the 2021-22 Season
Because the season is still a few weeks away, we don't have a lot of options for NBA player props.
Luckily, BetUS provided us with an early opportunity to place some bets.
All of these players changed teams this offseason, and I know fans will be eager to see how they do with their new team.
The good news is there are more NBA bets available. Check out our analysis and breakdown of various NBA awards.
AUGUST
Sportsbook of the Month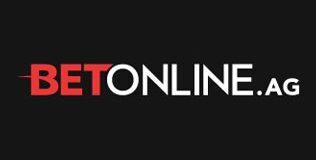 Welcome Bonus
50% up to $1,000
Read Review
Visit Site