Best Horse Racing Bets for Saturday, September 26, 2020

Plenty of underdog and longshot action in today's races at Churchill Downs, Belmont Park, and Pimlico Race Course.
Incidentally, while Churchill Downs and Belmont Park are hosting some graded stakes races today, Pimlico soldiers on with a schedule of regular races—probably because they intend to run a dozen stakes races back-to-back next Saturday (October 3rd, 2020)—the culmination of which is the Preakness.
Read on for a summary of my predictions and picks for all three tracks today.
Good luck!
My Saturday Picks for Churchill Downs
Race 8: Talk Veuve to Me 3/1 (win)
Race 8: Estilo Femenino 12/1 (show)
Race 9: Warrior's Charge 9/5 (win)
Race 9: Dinar 30/1 (show)
Race 10: Sail On Ellen 7/2 (win)
I found myself in agreement with the morning line in races 8 and 9, but I was impressed enough with the record of the third-favored horse in race 10 that I picked her for the win.
I also found a juicy 30/1 longshot in race 9—the Ack Ack Stakes (Grade III)—as well as a 12/1 appetizer in race 8, for those who like value show wagers.
Predictions and Tips for Belmont Park Today
Race 7: Pete's Play Call 5/1 (win)
Race 8: Sweet Bye and Bye 7/2 (win)
Race 8: Atomic Blonde 15/1 (show)
Race 9: Funny Guy 5/2 (win)
It was all about underdogs winning for me today at Belmont Park. I chose the fourth-favored horse in race 7, and the second-favored horses in races 8 and 9. Sadly, I only found a 15/1 value show bet in race 8, but the longer odds on the winners I chose should help fatten our wallets, and that always cheers me up.
My Picks for Pimlico Race Course Today
Race 6: Magical Anna 6/1 (win)
Race 8: Bull Shark 3/1 (win)
Race 8: Missin the Big Dog 15/1 (show)
Race 10: Curly Ruth 8/1 (win)
Race 10: RV Treasure 15/1 (show)
I found myself in agreement with the morning line in race 8 (the Grade III Noble Damsel Stakes), but we were completely at odds in race 6 and race 10 (the Grade II Vosburgh Stakes).
In race 6, I found a gem in the fourth-favored Magical Anna, while in the Vosburgh Stakes, I like the fourth-favored Curly Ruth.
I even managed to unearth a couple of 15/1 value show bets in races 8 and 10.
AUGUST
Sportsbook of the Month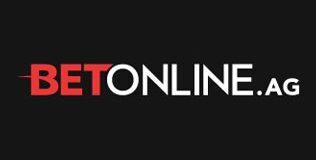 Welcome Bonus
50% up to $1,000
Read Review
Visit Site