Best Horse Racing Bets for Friday, September 25, 2020

After yesterday's Triple Crown set of tracks, I decided that I'd keep on with them for a while, mostly because Churchill Downs, Belmont Park, and Pimlico tend to feature big purses that attract the most competitive horses and jockeys in the country.
Let's move on to the summary of my predictions and picks for all three Triple Crown tracks today.
Good luck!
My Friday Predictions for Churchill Downs
Race 6: Cash Out 5/2 (win)
Race 6: Koura 12/1 (show)
Race 8: Kadri 5/2 (win)
Race 9: Amazima 3/1 (win)
Race 9: Charette 12/1 (show)
The morning line found me mostly agreeable at Churchill Downs today, where I took a close look at three of their richest allowance races. But agreeable as I am, I did find a second-favored possibility in race 9. Oh, and I also found some long-odds value wagers (both 12/1) in races 6 and 9.
Not going to make us rich, but as the great philosophers say, even the longest journey begins with a single two-dollar ticket on Shoe Leather in the fifth.
My Picks for Belmont Park Today
Race 2: Leeway 2/1 (win, turf)
Race 2: Glass Ceiling 4/1 (win, MTO)
Race 4: Build to Suit 5/2 (win)
Race 4: Build to Suit, Soldado, Majestic Dunhill (trifecta, 3-5-4)
Race 9: Readyforprimetime 2/1 (win, turf)
Race 9: Mount Travers 2/1 (win, MTO)
Race 9: Ghoul/Pete's Play Call 3/1 (across the board)
Belmont Park was a fountain of great bets today, with two underdogs (races 2 and 4), a daring either/or across-the-board (race 9), and even a trifecta in race 4.
My Predictions and Picks for Pimlico Race Course Today
Race 3: Miss Marley 3/1 (win)
Race 3: Unrequited Love 20/1 (show)
Race 7: Market Analysis 9/5 (win)
Race 7: Stone Courageous 15/1 (show)
Race 9: Nick Papagiorgio 5/1 (win, turf)
Race 9: Artemis Bridge 9/2 (win, MTO)
The morning line and I had quite a falling out at Pimlico for today's three richest races. I liked a second-favored entry in race 3, did a head-fake with the favorite in race 7, then went haywire with a split choice (turf/MTO) of the third-favored entry for turf and the fourth-favored horse among the also-eligibles for the main track in race 9.
August
Sportsbook of the Month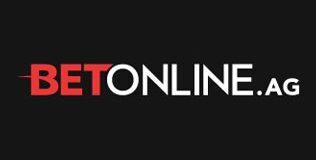 Welcome Bonus
50% up to $1,000