Best Horse Racing Bets – Friday, October 9, 2020

Today's selected races at Belmont, Golden Gate, and Santa Anita are a solid blend of morning line favorites, underdog upsets, and longshot moneymakers—just a great way to end the week.
Even though I was the morning line's BFF at Golden Gate Fields today, I found plenty of long-odds surprises there to make our wallets happy. Meanwhile, Santa Anita and Belmont Park afforded me opportunities to wager on underdogs that could turn Friday into a real payday.
But listen to me blather—let's move on to my picks, tips, and predictions for Friday, October 9, 2020. Note that you can get detailed info about my picks by clicking the link below each track's summary.
Good luck!
Today's Predictions for Belmont Park
Race 4: Caramel Swirl 2/1 (win)
Race 8: Adare 3/1 (win)
Race 8: Dudley Square 12/1 (show)
Race 9: Sorrentina Lemon 2/1 (win)
Race 9: Out of Trouble 12/1 (show)
I picked the second-favored entries on race 4 and 9, but stuck by the morning line's choice in race 8. And I found a couple of fair-to-middlin' 12/1 candidates for some bargain show bets.
Get the details about my predictions for Friday's races at Belmont Park.
Friday's Predictions for Golden Gate Fields
Race 3: Dyn O Mite 7/5 (win)
Race 3: Sooner Than Sooner 8/1 (across the board)
Race 7: Imperial Creed 9/5 (win)
Race 7: Fruitfully 50/1 (show)
Race 8: Slam Dunk Sermon 3/1 (win)
Race 8: Little Cents 15/1 (show)
As I noted in the intro, I was the morning line's rubber stamp today as far as picking winners at Golden Gate Fields goes, but I did spot a longer-odds candidate for an across-the-board wager in race 3. Not only that, but I found a bargain show ticket in a 50/1 longshot in race 7 and another in the 15/1 entry in race 8.
See how I arrived at my surprise recommendations for Golden Gate Fields today.
My Friday Picks for Santa Anita Park
Race 1: Chipper 4/1 (win)
Race 5: Fratelli 5/2 (win)
Race 5: Agamemnon 12/1 (show)
Race 8: Border Town 7/2 (win)
Friday turned out to be Flavien Prat Appreciation Day—at least if my win predictions for Santa Anita Park become reality. His mounts weren't always the favorite, but I saw real potential for them in all three of the races I reviewed. Sadly, I found only one long-odds show bet, in race 5.
Learn more about my picks and predictions for the Friday races at Santa Anita Park.
AUGUST
Sportsbook of the Month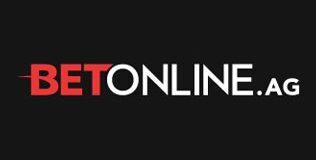 Welcome Bonus
50% up to $1,000
Read Review
Visit Site