Best Horse Racing Bets for Thursday, October 8, 2020

The morning line was the backbone of my win-picks today at all three race tracks I reviewed—Indiana Grand Race Course, Golden Gate Fields, and Thistledown Racino.
That isn't to say I didn't find a few underdogs worthy of a wager, or that I found no longshots for some bargain show bets—I did. Check Golden Gate Fields picks for some good underdog predictions, while Indiana Grand offered the best longshot prospects.
Read on for my picks and predictions for Thursday, October 8, 2020.
Good luck!
Today's Best Bets for Indiana Grand
Race 4: Mo Clare's 8/5 (win)
Race 4: Tourist Like Me 30/1 (show)
Race 6: Complete 5/2 (win)
Race 8: Bravo Express 1/1 (win)
Race 8: Good Eats Cafe 30/1 (show)
I voted the straight Morning Party Line at Indiana Grand today, finding nothing to impress beyond the M/L favorites in each race. But that was just for the top of the ticket, of course. I also found longshots in races 4 and 8 ripe for some bargain show wagers. Apologies, mostly for not being able to keep that election metaphor going. Something-something October Surprise. Does that work?
Find out the method behind the madness in my picks for Thursday's races at Indiana Grand Race Course on the below post.
My Thursday Best Bets for Golden Gate Fields
Race 3: Never for Money 9/2 (win)
Race 6: Facts Matter 1/1 (win)
Race 6: Wink and a Dream 20/1 (show)
Race 7: Spun Away 7/2 (win)
Race 7: Persuasive Lips 20/1 (show)
Golden Gate Fields afforded me the best choice of underdogs today, so I went with the fourth-favored in race 3, head-faked with the M/L favorite in race 6, then came roaring back with the second-favored horse in race 7.
See the following post to discover what strategy I used to select my winners and longshot prospects at Golden Gate Fields today.
Thursday's Best Bets for Thistledown Racino
Race 6: Princess Ex 5/2 (win)
Race 7: Moonlit Mission 3/1 (win)
Race 7: Status Symbol 20/1 (show)
Race 8: Diamonds N Dew 3/1 (win)
Sadly, it was all about the morning line at Thistledown Racino today. I found myself in complete agreement with it in all three races I reviewed there, although I did find a 20/1 longshot in race 7 that wants your attention.
You can learn the details of my betting recommendations for the Thursday races at Thistledown Racino on the following post.
August
Sportsbook of the Month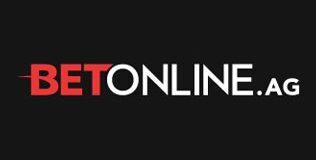 Welcome Bonus
50% up to $1,000