Best Horse Racing Bets – Wednesday, October 7, 2020

All three of the tracks I'm covering today offer some good wagering options. Indiana Grand, for example, is featuring four ungraded stakes races on their ten-race schedule, but Parx and Thistledown also step up with some moneymaking opportunities of their own for Wednesday betting.
We've got a lot to cover, so let's move on to my horse racing best bets for Wednesday, October 7, 2020.
Good luck!
Today's Best Bets for Indiana Grand Race Course
Race 6: Unbridled Class 4/1 (win)
Race 6: Ever Wonder 10/1 (show)
Race 7: Magical Peapod 9/2 (win)
Race 7: Pretty Assets 15/1 (show)
Race 8: Flatter Hymn 7/2 (win)
Race 9: Redskiesatnight 6/1 (win)
Race 9: Plainfield 15/1 (show)
Each of the four stakes races at Indiana Grand today is holding out a $75,000 purse for the winners, and I found underdogs in all four worthy of win tickets. My choice for race 6 is the third-favored, races 7 and 8 revealed two second-favored entries, and race 9 presented me with a solid 6/1 underdog I believe will take the winner's share of that $75,000 purse.
You can learn more about my tips, picks, and predictions for Wednesday's races at Indiana Grand Race Course on the following post.
My Wednesday Best Bets for Parx Racing
Race 2: Just a Thought 8/5 (win, if running)
Race 2: Memory Bouquet 9/2 (win, otherwise)
Race 4: Jumpintoaction 2/1 (win)
Race 8: Democratic Norms 6/5 (win)
Parx was a little skimpy with the long-odds prospects as well as underdogs, but in race 2, I found a potential underdog worth a win bet—but only if Just a Thought does not start. Frankie Pennington is the named jockey for both the 2/2X coupled entries, but only Just a Thought is worth a win bet. If Pennington rides the 2X entry—Smokum Peace Pipe—switch your win bet to Memory Bouquet.
Read the following post to learn more about the reasoning behind for my Parx Racing picks today.
My Choices for Today at Thistledown Racino
Race 2: Flat Calm 3/1 (win)
Race 5: Circus Rings 5/2 (win)
Race 5: I'm Feeling Lucky 10/1 (show)
Race 7: Funnel Cake 5/2 (win)
Race 7: Coincidentally 10/1 (show)
I found an underdog to root for in race 2, but otherwise, I stuck with the morning line for my winners. I did, however, find a couple of longer-odds bargain show bets in races 5 and 7. Not longshots, by any means, but 10/1 pays off nicely.
See below for details on my wagering choices for Thistledown Racino today.
August
Sportsbook of the Month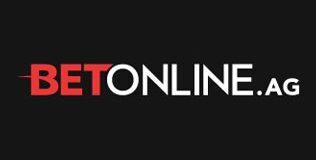 Welcome Bonus
50% up to $1,000