Best Horse Racing Bets for Wednesday, October 28, 2020

Indiana Grand came through for me today in spades with four ungraded stakes races full of underdogs and longshot prospects to make any track-rat happy.
Even Churchill Downs had a 20/1 longshot for my favorite bargain show bet. Unfortunately for me, it was Parx Racing's turn, apparently, to turn off the spigot of underdogs and long-odds prospects, but even so, they coughed up a single underdog (race 10) and a rather weak 12/1 long-odds possibility.
Read on for an overview of all of my tips, predictions, and picks for Wednesday, October 28, 2020.
Good luck!
Wednesday's Picks and Predictions for Churchill Downs
Race 6: Shashashakemeup 8/5 (win)
Race 7: Santa Cruiser 5/2 (if starts)
Race 7: Lake Mamba 3/1 (otherwise)
Race 9: Coilean Bawn 7/2 (win)
Race 9: Brunella 20/1 (show)
While I stuck by the morning line for races 6 and 7, I found a 7/2 underdog in race 9 worth a win ticket. You'll notice I have an either-or in race 7, with an also-eligible for my first choice (if he starts) and a second choice if that doesn't happen.
Then there's that juicy 20/1 longshot that should bring home some show money in race 9.
Find out more about my picks and predictions for today's richest races at Churchill Downs.
Today's Predictions for Indiana Grand Race Course
Race 7: Hungarian Princess 2/5 (win)
Race 7: American Rules 20/1 (show/across the board)
Race 9: Unbridled Class 4/1 (win)
Race 9: Prescience 30/1 (show)
Race 10: Betsdownletsride 1/5 (win)
Race 11: Unbridled Beast 1/1 (win)
Race 11: Forwhomthebelltoll 30/1 (show)
Indiana Grand had a 12-race schedule today, including four ungraded stakes races–so naturally, I went with reviews of those stakes matches. I only differed with the morning line favorites once, in race 9, but I found solid bargain show bets in races 7, 9, and 11. One of those is the 20/1 longshot in race 7, which is probably worth an across the board bet.
Get details on my choices for Wednesday's four stakes races at Indiana Grand Race Course.
My Picks Today for Parx Racing
Race 1: Company Clown 8/5 (win)
Race 8: Principino 5/2 (win)
Race 10: Pitching Ari 7/2 (win)
Race 10: Market Mover 12/1 (show)
Parx was not particularly generous with value show tickets, but I did find a second-favored underdog in race 10. Other than that, I was the morning line's BFF.
Explore the logic leading to my predictions for Wednesday's top races at Parx Racing.
AUGUST
Sportsbook of the Month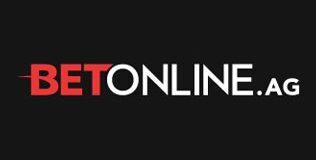 Welcome Bonus
50% up to $1,000
Read Review
Visit Site