Best Horse Racing Bets for Tuesday, October 27, 2020

I found a real mixed bag of wagering options at the three tracks I chose for review today—Indiana Grand Race Course, Parx Racing, and Mountaineer Racetrack.
Mountaineer provided the widest range of betting options, with underdogs and long-odds moneymakers the game of the day. Parx was nearly all underdogs, with a couple of value show bets thrown in for flavor. Parx was next with fewer opportunities but still managed a couple of good show bets and some solid underdog prospects.
Indiana Grand drew the short straw today, with its races belonging entirely to heavy favorites, except for one value show bet I discovered that they must have missed.
But enough grousing–read on for an overview of all of my predictions and picks for Tuesday, October 27, 2020.
Good luck!
Tuesday's Predictions for Indiana Grand Race Course
Race 2: Sudden Shift 8/5 (win)
Race 3: Prepare for Glory 1/1 (win)
Race 3: Truckin' On 12/1 (show)
Race 9: Flying Samurai 8/5 (win)
Indiana Grand had plenty of heavily favored entries, so I wound up chalking all three races I chose to review, but I did find a 12/1 show ticket in race 3 that should return a few bucks for our encouragement.
Explore the reasons and statistics behind my choices for Tuesday's three richest races at Indiana Grand Race Course.
My Picks Today for Parx Racing
Race 5: B B's Rocket 4/1 (win)
Race 9: Name Changer 8/5 (win, if starts)
Race 9: Debbie's Passion 7/2 (win, otherwise)
Race 9: Midnightcharly 10/1 (show)
Race 10: Factor This In 9/2 (win)
Race 10: Fran's Worrier 10/1 (show)
Contrarywise, I found nothing but underdogs to bet on, although I called the favorite in race 9 (and then added a third-favored entry for the win if my initial choice was scratched). The second-favored in race 2 looked much better, overall, than the morning line favorite, and I found the third-favored in race 10 to be likewise superior.
Additionally, I found 10/1 entries in both race 9 and race 10 that could return a bit more on our investments than those 8/5 favorites will.
Learn more about my picks for Tuesday's top races at Parx Racing.
Tuesday's Predictions for Mountaineer Racetrack
Race 6: Levanto 2/1 (win)
Race 6: Si Es Goya 15/1 (show)
Race 7: Zafir 7/2 (win)
Race 7: Ry's Revenge 15/1 (show)
Race 8: Shadow Surprise 8/5 (win)
Race 8: Smart N Wicked 20/1 (show)
Mountaineer was a mixed bag for winners, so I wound up backing the favorites in races 6 and 8, but the second-favored entry in race 7 looked mighty hungry to me, so he got my vote. The real surprise here was the 15/1 and 20/1 long-odds bargain show bets available in all three races.
Find out more about my picks and predictions for today's richest races at Mountaineer Racetrack.
AUGUST
Sportsbook of the Month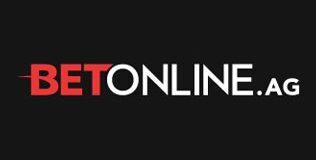 Welcome Bonus
50% up to $1,000
Read Review
Visit Site