Best Horse Racing Bets for Friday, October 23, 2020

Plenty to bet on for this end-of-the-week day at the races. I've taken a look at three races for each of the following tracks: Belmont Park, Santa Anita Park, and Golden Gate Fields, and come away with some solid picks as well as a few long-odds value bets to improve our investment portfolio.
The best source of interesting wagers today is Golden Gate, where I found underdogs and long-odds bargains in virtually every race.
Read on for an overview of my picks and predictions for Friday, October 23, 2020.
Good luck!
Today's Picks for Belmont Park
Race 1: Millefeuille 8/5 (win)
Race 9: Money Moves 1/1 (win)
Race 10: Scarlett Sky 3/1 (win)
I was a slave to the morning line at Belmont Park today, at least for the first two races I assessed, but I did find a second-favored underdog in race 10 that should improve our returns. Unfortunately, with all the maiden races at Belmont, I found nary a longshot worth a value show ticket. Such is life.
Learn more about my tips and picks for Friday's three richest races at Belmont Park.
Friday's Picks and Predictions for Santa Anita Park
Race 2: Flash Magic 1/1 (win)
Race 5: Master Ryan 5/2 (win)
Race 9: Allie's Pal 8/5 (also-eligible, win if starts)
Race 9: Squared Shady 2/1 (win, otherwise)
It was all morning line all the time at Santa Anita for me. I couldn't find a single reason to disagree with the M/L favorites in all three of the races I reviewed. You'll notice that in race 10, I recommend the also-eligible Allie's Pal for the win, unless she does not start, in which case, bet the 2/1 Squared Shady.
Learn more about my selections for today's top races at Santa Anita Park.
My Picks Today for Golden Gate Fields
Race 2: Of Good Report 2/1 (win)
Race 2: Descartes 8/1 (show)
Race 3: Perfect Stories 2/1 (win)
Race 3: Smiling Spirit 10/1 (show)
Race 7: Gayles Evening 9/5 (win)
Race 7: House of Targaryen 10/1 (show)
Golden Gate Field brought it big-time today with underdogs and some solid value show bets. I like the second-favored entries in both race 2 and race 3, but in race 7 I had to stick with the morning line. At least I found fair-to-middlin' bargain show tickets in all three races. No real longshots to tout today, but what would we do with all that extra money, anyway?
More information about my picks and tips in Friday's richest races at Golden Gate Fields.
AUGUST
Sportsbook of the Month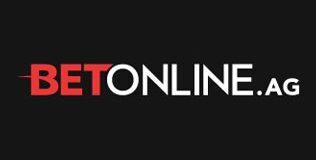 Welcome Bonus
50% up to $1,000
Read Review
Visit Site