Best Horse Racing Bets for Thursday, October 22, 2020

Trifectas, longshots, underdogs—you name it, and my three choices of thoroughbred racing tracks delivered them all today. For the record, I took a look at the three richest races at Belmont Park, Keeneland Race Course, and Golden Gate Fields.
But let's not waste any more time—let's get right to the overview of my picks and predictions for Thursday, October 22, 2020. Remember that if you want more detail about my specific choices, there's a handy link right below each track's summary.
Good luck!
Today's Picks for Belmont Park
Race 3: Risky Mischief 8/5 (win)
Race 6: Sengekontacket 7/2 (win)
Race 6: Look Me Over 10/1 (show)
Race 8: Ballagh Rocks 4/5 (win)
Race 8: King's Honor 20/1 (show)
While I stuck by the morning line's recommendations in races 3 and 8, I found a third-favored underdog on race 6, as well as a 10/1 long-odds flyer. And in race 8 I found a 20/1 entry for some sweet show ticket action.
Learn more about my tips and picks for the three richest races Thursday at Belmont Park.
Thursday's Predictions for Keeneland Race Course
Race 2: Summer Palace 9/5 (win)
Race 6: Artie's Rumor/On a Spree 9/2 (win)
Race 6: Dune of Pilat 15/1 (show)
Race 8: Stage Left 5/1 (win)
Keeneland offered more underdogs for our wagering pleasure today, including a second-favored in race 6 and a fourth-favored entry in race 8. Toss in that 15/1 value show bet in race 6, and you've got the makings of a very good day at the races.
Learn more about my selections for today's top races at Keenland Race Course.
My Picks Today for Golden Gate Fields
Race 3: Trump Um 7/5 (win)
Race 3: Trump Um, Foreign Protocol, Thunder Boat (trifecta, 5-6-1)
Race 5: Honeymoonz Over 9/5 (win)
Race 6: Trojan Magic 6/5 (win)
Race 6: Boyson 15/1 (show)
Got lucky today with Golden Gate Fields and found a trifecta in race 3, although to be fair, it's the top three morning line choices, as well, so it wasn't like I was breaking the da Vinci code.
Actually, I wasn't able to disagree with the morning line's choices in any of the three races I reviewed at Golden Gate, although I did find a profitable 15/1 show ticket in race 6.
More information about my picks and tips in Thursday's richest races at Golden Gate Fields.
AUGUST
Sportsbook of the Month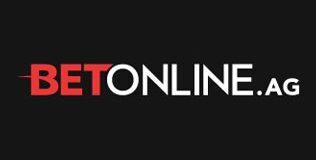 Welcome Bonus
50% up to $1,000
Read Review
Visit Site