Best Horse Racing Bets for Friday, October 2, 2020

I found plenty to be happy about at all three of the horse racing tracks I chose for today's picks. Pimlico Race Course came through for me, but even Belmont Park stepped up–as did Santa Anita–with underdogs and long-odds show bet prospects galore.
Incidentally, let me take this last opportunity to note that I'll be doing a special Preakness Stakes Day Picks blog covering the dozen stakes races at Pimlico Saturday, which will include my predictions for the 145th Preakness Stakes. If you're eager to start your own handicapping, I previewed the Preakness competitors earlier this week.
Read on for the summary of my horse racing picks, predictions, and tips for Friday, October 2, 2020.
Good luck!
Today's Picks and Predictions for Belmont Park
Race 6: Doswell 5/2 (win, turf)
Race 6: Advance Notice 2/1 (win, MTO)
Race 8: Irish Mias 4/1 (win, turf)
Race 8: Forza di Oro 9/2 (win, MTO)
Race 9: Thin White Duke 5/2 (win)
I found underdogs in races 8 (turf and MTO) and 9 at Belmont Park, but unfortunately, there were no longer-odds entries worth chancing a show bet.
Click below for more information on my choices for Friday's races at Belmont Park.
My Picks and Tips for Pimlico Race Course
Race 4: Aife 9/5 (win, turf)
Race 4: Wicked Awesome 8/5 (win, MTO)
Race 4: Lagom 12/1 (show)
Race 10: Temple 5/2 (win)
Race 10: Chargin Storm 30/1 (show)
Race 11: Harpers First Ride 5/1 (win)
Race 11: Forewarned 20/1 (show)
You'll note right away that I found some show-bet-only longshots in both race 10 and race 11 to cheer on. I also found a fourth-favored sleeper for the win in race 11. Additionally, I've split out my picks for race 4 depending on whether the race stays on turf or moves to the main track.
Learn why I chose the underdogs and long-odds moneymakers in today's races at Pimlico Race Course.
My Picks and Tips for Friday Bets at Santa Anita Park
Race 1: Master Ryan 2/1 (win)
Race 6: Hollywood's Best 3/1 (win)
Race 6: Gone Awol 12/1 (show)
Race 8: Velvet Queen 5/2 (win)
Race 8: Last First Kiss 10/1 (show)
The one underdog I found at Santa Anita today is the morning line's second-favored entry in race 6. You'll also notice that I found some modest value show bets in race 6 and race 8. As usual, they may not make me rich, but they will certainly make me happy.
Get the details of my choices for today's races at Santa Anita Park.
AUGUST
Sportsbook of the Month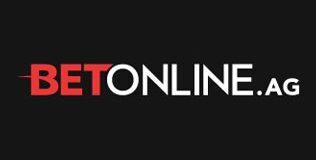 Welcome Bonus
50% up to $1,000
Read Review
Visit Site