Best Horse Racing Bets for Thursday, October 15, 2020

Keeneland Race Course and Charles Town Races won the hidden treasures award today. Indiana Grand Race Course, on the other hand, offered three races which each had one very likely winner but none had entries at long enough odds to warrant risking a show bet. Except for one race, of course–but you'll need to skip down to read why that had its own set of problems.
In the meantime, you can find the full race cards for all the tracks I cover with a visit to one of our recommended online racebooks.
Read on for the summary of my picks and predictions for Thursday, October 15, 2020.
Good luck!
Today's Predictions for Indiana Grand Race Course
Race 2: Wayakin/Cavatina 7/2 (win)
Race 5: Dodger 5/2 (win)
Race 7: Fashion Nugget 1/1 (win)
Indiana Grand was very withholding with long-odds possibilities today–except in race 7, where 70% of the entries are either at 20/1 or 30/1 M/L odds. Consequently, I have no longshots to recommend, unless you want to bet them all in race 7.
I did manage to find a second-favored underdog to wager on for the win in race 2, so there's that.
Get all the details about my picks for the Indiana Grand races I covered today.
Picks for Keeneland Race Course
Race 6: Dance Rhythms 4/1 (win)
Race 6: Mom's Red Lipstick 15/1 (show)
Race 7: Glory Road 5/1 (win)
Race 8: North Dakota 10/1 (win)
Race 8: Morning Stride 20/1 (show)
Keeneland was by far the best surprise of the day, offering up two underdogs (race 7 and race 8) and two long-odds moneymakers (races 6 and 8). I particularly liked race 8, where I found the 10/1 fourth-favored entry to be superior to the morning line's choice.
Learn more about my choices at Keeneland Race Course today.
My Picks Today for Charles Town Races
Race 4: K Town Brass 7/5 (win)
Race 4: Martin Man 15/1 (show)
Race 7: Charitable Spenny 5/1 (win)
Race 7: The Iron Bank 15/1 (show)
Race 8: Liam's Lookout 6/5 (win)
And Charles Town Races didn't disappoint, either. While I only found a third-favored entry worthy of a win bet (in race 7), I uncovered two 15/1 entries worthy of a value show wager. You can probably tell by the odds for the wins I chose in races 4 and 8 that I was sticking with the morning line's advice otherwise.
More details about my predictions for Thursday's races at Charles Town Races.
AUGUST
Sportsbook of the Month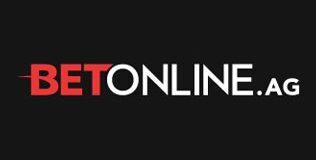 Welcome Bonus
50% up to $1,000
Read Review
Visit Site