Best Horse Racing Bets – Tuesday, October 13, 2020

Indiana Grand Race Course, Parx Racing, and Thistledown Racino all contributed some solid opportunities for a payday today. Surprisingly, while Indiana Grand was the stingiest with the underdogs and the long-odds show ticket surprises, Parx and Thistledown made up for that with a couple of fourth-favored underdogs that should result in some happy-making finish-line performances.
Read on for the summary of my picks and predictions for Tuesday, October 13, 2020.
Good luck!
Today's Predictions for Indiana Grand Race Course
Race 2: Win: Benny Boo Boo 8/5 (win)
Race 4: Win: Nates Heartthrob 2/1 (win)
Race 7: Win: Mishko 7/2 (win)
Race 7: Show: Snake Bite 15/1 (show)
I stuck pretty close to the morning line at Indiana Grand today, wandering away a bit only in race 7 to call it for the second-favored Mishko. That race also provided the only viable long-odds show wager for the day, the 15/1 Snake Bite.
Click the link in this sentence for more detailed information about the choices I made in Tuesday's races at Indiana Grand Race Course.
Picks for Parx Racing
Race 7: Win: Ashraq 9/5 (win)
Race 8: Win: Breezy Gust 9/2 (win)
Race 8: Show: Aspen Xtreme 12/1 (show)
Race 9: Win: Blow the Whistle 7/2 (win)
Race 9: Show: Salt It Here 10/1 (show)
Unlike Indiana Grand, Parx Racing was a gold mine of underdogs and bargain show bets. I went with the M/L favorite in race 7, but in races 8 and 9 I chose the third-favored and fourth-favored entries, respectively. I didn't find any longshots, so we'll have to settle for show tickets on the 12/1 Aspen Xtreme (race 8) and the 10/1 Salt It Here (race 9). Hey, if it was easy, everybody'd be doing it.
Learn more about the stats and records of my choices at Parx Racing today.
My Tuesday Picks for Thistledown Racino
Race 5: Win: Dark Temptress 7/2 (win)
Race 6: Win: Dyna's Holiday 5/2 (win)
Race 6: Show: Little Matilda 8/1 (show)
Race 7: Win: Buckeye Bullet 6/1 (win)
Race 7: Show: Mr. Pete 10/1 (show)
Thistledown was another pleasant surprise today in the underdog/long-odds department. I liked the second-favored entry in race 5, and the fourth-favored (at 6/1) entry in race 7. Race 6 was my only salute to the morning line, and I found some rather shortish long-odds contenders in both race 6 and race 7.
Check the math on all my choices for Tuesday's richest races at Thistledown Racino.
August
Sportsbook of the Month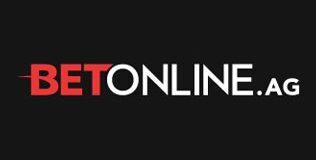 Welcome Bonus
50% up to $1,000