Best Horse Racing Bets – Saturday, October 10, 2020

Keeneland Race Course ticks all the boxes for me today, with a couple of graded stakes races, and lots of underdogs and a solid value show bet in every race I examined.
Remington took the prize for most underdogs, with every race I reviewed giving me an under-valued winner. No bargain bets, sadly, but gotta love them underdogs.
And Golden Gate Fields split the difference between the other two tracks, with a couple of underdogs and one value show bet to brighten my day.
Read on for the summary of my Horse Racing best bets for Saturday, October 10, 2020.
Good luck!
Saturday's Picks for Keeneland Race Course
Race 5: Nashville 1/1 (win)
Race 5: Sounion 10/1 (show)
Race 8: Mr. Freeze 3/1 (win)
Race 8: Mirinaque 15/1 (show)
Race 9: Sweet Melania 7/2 (win)
Race 9: Lucky Betty 30/1 (show)
I found a lot to like at Keeneland today, with a third-favored underdog in race 9, and solid bargain show bets in all three races I reviewed, including a juicy 30/1 longshot in race 9.
Learn more about the contenders in Saturday's races at Keeneland Race Course.
Today's Predictions for Remington Park
Race 1: Lucky Promise 7/2 (win)
Race 4: Coach Dan 4/1 (win)
Race 8: Texas Rain 4/1 (win)
While I couldn't find a value show bet in any of the three races I examined for Saturday at Remington Park, I found an underdog to bet on in all three. I went with the third-favored in race 1, and the second-favored entries in races 4 and 8.
See how I picked my underdog choices for the winner's circle at Remington Park today.
My Saturday Picks for Golden Gate Fields
Race 2: Brilliant Bird 9/5 (win)
Race 5: Scherzo 2/1 (win)
Race 7: Pioneerofthestorm 5/2 (win)
Race 7: Sayin Grace 8/1 (show)
Golden Gate Fields was also shy a few value show bet prospects, but I found some potential winners the morning line spurned in a couple of the races. I may have backed the morning line favorite in race 2, but the second favored entries in both race 5 and race 7 gave me something to cheer about. Plus, there's my 8/1 show ticket recommendation in race 7 that maybe won't make any of us rich, but taking home more money than you showed up with is always a plus.
Learn more about my underdog predictions for Saturday at Golden Gate Fields.
AUGUST
Sportsbook of the Month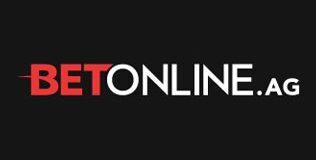 Welcome Bonus
50% up to $1,000
Read Review
Visit Site