Best Horse Racing Bets for Tuesday, November 3, 2020

The pickings for long-odds moneymakers were mighty slim for Tuesday, November 3, 2020, but I did manage to find a few among the tracks I reviewed: Indiana Grand Race Course, Mountaineer Racetrack, and Parx Racing.
With few exemptions, I found myself agreeing with one morning line favorite after another. Still, I did find a number of long-odds value bets, so we've got that going for us.
Read on for an overview of my tips, picks and predictions for Tuesday, November 3, 2020.
Good luck!
Tuesday's Predictions for Indiana Grand Race Course
Race 5: Emily Lane 1/1 (win)
Race 5: Birdie Blue 15/1 (show)
Race 6: All Star Justice 6/5 (win)
Race 8: Hope She Can 2/5 (win)
Race 8: Porketta 15/1 (show)
As I noted in the intro, I stuck to what the morning line predicted — particularly at Indiana Grand — but I was able to find a couple of 15/1 show bets in races 5 and 8 that should prove profitable.
Learn more about my choices for Tuesday's winners at Indiana Grand Race Course.
My Tuesday Picks for Mountaineer Racetrack
Race 4: Winning Sis 5/2 (win)
Race 7: Fancy Sky 6/5 (win)
Race 8: Honor Life 5/2 (win)
Race 8: Good Morning Jack 15/1 (show)
Again, the morning line stole my thunder and beat me to the picks for all three races I reviewed at Mountaineer.
My one saving grace — and some small indication that I actually did some work this morning — is my discovery of the 15/1 value show wager in race 8.
Get the details on all of my winning picks for Tuesday's richest races at Mountaineer Racetrack.
My Parx Racing Predictions for Tuesday
Race 3: Baringer Spring 2/1 (win)
Race 5: Smokum Peace Pipe 9/5 (win, if starts)
Race 5: Dakota Outlaw 7/2 (win, otherwise)
Race 9: Arkaan 5/2 (win)
Race 9: Love Is Your Name 15/1 (show)
Parx Racing gave me what turns out to be my single departure from the morning line's picks. In race 5, there are coupled entries with the same jockey — Frankie Pennington—and that coupled entry (1/1A) is also the morning line favorite. I like the top half of that coupled entry for the win — same as the M/L does.
If Pennington rides the 1A horse (most assuredly not my choice to win), then you and I will need to switch our bet to the second-favored Dakota Outlaw. So technically, I get to call this an underdog choice. Straws. Grasping. Some assembly required.
Oh, and let's not forget that 15/1 show ticket in race 9.
Get more info about my picks for the moneymakers in Tuesday's top races at Parx Racing.
AUGUST
Sportsbook of the Month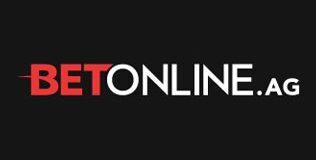 Welcome Bonus
50% up to $1,000
Read Review
Visit Site