Best Horse Racing Bets for Friday, April 23, 2021

While I liked Belmont Park's offerings (just like yesterday), I decided to tout Friday races at a couple of great tracks on the West Coast. This includes Santa Anita Park and Golden Gate Fields.
Don't forget that you can find these races, morning line odds, wagering options, and more at any of our recommended horse racing betting sites.
Good luck!
My Friday Picks at Belmont Park
Race three features five horses battling it out over six-and-a-half furlongs. While small fields can be dicey to predict, I'm going to call this one for the odds-on (1/2) morning-line favorite, Miss Brazil.
Ridden by Irad Ortiz, Jr., Miss Brazil has moneyed all four of her career starts, winning two of them. Up until this race, Eric Cancel has been her jockey, but Cancel will be riding the 8/1 Prairie Fire for this run.
Miss Brazil is under training with Anthony W. Dutrow, who's produced dozens of graded stakes winners during his lengthy career.
In race six—a one-and-a-quarter mile turf run for fillies and mares—we find the Ortiz brothers pitted against each other and five other jockeys.
Jose Ortiz is aboard the 9/5 morning line favorite, Capital Structure (from Great Britain), while Irad Ortiz Jr. is aboard the second-favored (at 2/1) German import Virginia Joy. Both horses are under training with four-time Eclipse Award winner Chad Brown.
I'm going with Irad's mount for the win in race six. Virginia Joy has been finishing in the money in graded stakes races in Germany most of her career. I think she can handle this field with ease.
Race eight brings us Belmont Park's first stakes race of the spring/summer meet: The Affirmed Success Stakes. This year's six-panel race for $100,000 includes some serious competition, on the ground, in the irons, and behind the scenes. And while every horse in this run has what it takes to be the winner, I believe Big Engine, ridden by Jose L. Ortiz, will hit the wire first. Currently, Big Engine is the second-favored at 2/1.
Trained by top-ranked (wins and earnings) Linda Rice, Big Engine has some of the best speed figures I've seen in a while. The six-year-old has moneyed 17 of his 21 starts, winning eight.
My Friday Picks for Golden Gate Fields
Trainer Jonathan Wong has the second-and third-favored entries in race two, and I believe the winner of this five-and-a-half furlong sprint will be the third-favored (at 7/2) Crack a Cold One, ridden by veteran jockey Kyle Frey. Crack a Cold One moneyed six of his eight starts—three of those wins.
Wong was among 2020's top 50 trainers in both wins and earnings and has shepherded horse to wins in graded stakes races. This includes Keeper Ofthe Stars in the 2020 Gamely Stakes (Grade I) at Santa Anita and Mugaritz in the 2019 Berkeley Stakes (Grade III) at Golden Gate Fields.
While the morning line thinks Left Alone is your best bet for race six, I disagree. It's the second-favored (at 5/2) Marilyn's Smile with the best shot at hitting the wire first. Kyle Frey is in irons for this run with consistent speed figures, better workouts, and Tim McCanna for a trainer. With all due respect, all this strongly suggests that the morning line is full of beans.
And in race eight, I'm going out of bounds and across the street to pick the least-favored horse for the win: Quick and Silver, ridden by Assael Espinoza and trained by Jesus Ramos.
Say what you will about the relative inexperience of both the jockey and the trainer, Quick and Silver has the best and most consistent speed numbers in this field. He's also got the highest win percentage, with 18 firsts out of 63 starts (he moneyed a total of 28). Additionally, Ramos has been working Quick and Silver handily in workouts.
Friday's Picks for Santa Anita Park
I'm starting my Friday picks at Santa Anita with race three, a six-and-a-half furlong turf run for California-bred or -sired fillies. I see one of the morning line's second-favored (there are two at 4/1) entries—Another Eddie—hitting that all-important finish line ahead of his competition.
Top jockey Mario Gutierrez will be in the irons for this run. Another Eddie's trainer is Ben D. A. Cecil, who's been taking horses to the winner's circle at graded stakes runs ever since Sandtrap won the Baldwin Stakes (Grade III) back in 1996.
For the record, Another Eddie moneyed all three of his career starts, progressing from third to second and then to graduation from the maiden class in February.
I like the second-favored entry in race five, as well—Constitutionaffair, with Abel Cedillo in the irons. This gelding should have no problem emerging victorious in a one-mile turf challenge since his last three races were all milers (or more) on grass, in which he finished with two firsts and one second.
Trainer Mark Glatt has taken numerous horses to graded stakes wins, including Sharp Samurai in last year's Big Ass Fans Breeders' Cup Dirt Mile.
As for race seven (a six-and-a-half furlong turf run), I'm agreeing with the morning line and calling it for 5/2 favorite Fratelli, with top jockey Flavien Prat in the irons. This three-year-old California-bred gelding moneyed seven of his eleven starts, with four wins—all four on dirt.
Trainer Peter Miller is in the top ten in 2020 for wins and the top 20 for earnings. He has also taken dozens of horses to graded stakes during his three decades in the horse racing business, with his first graded stakes win being the Fast Parade in the 2006 Nearctic Stakes (Grade II) at Woodbine.
AUGUST
Sportsbook of the Month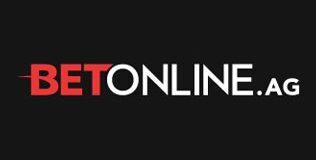 Welcome Bonus
50% up to $1,000
Read Review
Visit Site