Best Horse Racing Bets for Friday, December 4, 2020

Of the three tracks I reviewed for Friday, Gulfstream Park was the leader in underdogs as well as value show bets. On the other hand, both Fair Grounds Race Course and Aqueduct Racetrack were thin on everything but your standard morning-line favorite no-brainers.
Hey, they can't all be great days. How would we ever know it's Christmas?
Be that as it may, here's the summary of my horse racing picks, tips, and predictions for Friday, December 4, 2020.
Good luck!
Aqueduct Racetrack Predictions for Friday
Race 2: Win: O'Gotten Girl 3/1 (win)
Race 3: Win: Winters Back 2/1 (win)
Race 6: Win: Phantom Smoke 3/1 (win)
Race 6: Show: Spectatorless 20/1 (show)
I found a single underdog — the morning line's second-favored horse in race 3 — in the three matches, I assessed at Aqueduct.
At least I found a juicy 20/1 longshot in race 6, so we've got that going for us.
Learn more about the predictions I made for Friday's three richest races at Aqueduct Racetrack.
Friday's Picks and Predictions for Fair Grounds Race Course
Race 1: Win: T D Dance 7/2 (win)
Race 2: Win: Extra Mile 9/5 (win)
Race 7: Win: Speak to Me 7/2 (win)
Fair Grounds was a repeat of Aqueduct, with only a single second-favored underdog in race 1 to pin our hopes on. And that was it. Fair Grounds didn't even give up a long-odds entry to make bank on. Not one. Sheesh.
Learn more about my picks for Friday's richest races at Fair Ground Race Course.
My Friday Picks for Gulfstream Park
Race 8: Win: Paladio 7/2 (win)
Race 9: Win: Rythmia 7/2 (win)
Race 9: Show: Threshold 12/1 (show)
Race 10: Win: Time for Trouble 5/1 (win, if starts)
Race 10: Win: Scar 7/2 (win, otherwise)
Race 10: Show: Budget Buster 30/1 (show)
Apparently, Gulfstream Park volunteered to provide all the excitement for Friday because it was nothing but longshots, underdogs, and surprise plot twists in the three races I reviewed.
We start out with a third-favorite for my winning choice in race 8, followed by another third-favored entry in race 9.
Then, in race 10, we have an either/or dirt vs. turf choice to make — but all ends well because whatever surface they run on, bet Edgard Zayas' mount to win. It's that simple. By the way: Those two Zayas mounts are the morning line's fourth- and second-favored entries, respectively. W00t.
Let's not forget the value show bets available to us at Gulfstream: There's a 12/1 minimally profitable show bet in race 9, while a gobsmacking 30/1 longshot is running in race 10. Is this a great country or what?
Discover the details behind my predictions for Friday's richest races at Gulfstream Park.
September
Sportsbook of the Month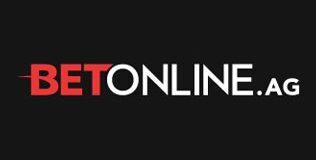 Welcome Bonus
50% up to $1,000