Best CFB DFS Sleepers for Week 1 – September 4th, 2021

Fans are back in the seats for the 2021 college football season, and it should make the season-opening weekend one for the books.
Football is back, which means daily fantasy sports is here and it's one of the most entertaining seasons of the year. The time is now to start preparing for the opening weekend and finding the top sleepers will always put you above the rest of the competition.
Finding sleepers will help you afford some top players, and gives you an advantage. Most fantasy teams take the standard players projected for the most points; but, taking a chance on a few players that have the potential to bring you to fantasy greatness, is what fantasy is all about.
Get your notes and tablets out because here are your top daily fantasy sleepers for Week 1 of the college football season.
Skylar Thompson, QB, Kansas State ($6,600)
Most want to pay up for the stud passers, but going cheap with Skylar as one of your week one college football DFS sleepers may be wise.
Thompson has been known for showing off in the spotlight. He knocked off Oklahoma the last two seasons totaling eight touchdowns for nearly 600 yards of offense. The veteran signal-caller will be licking his chops for this matchup against a Stanford defense that has struggled recently under David Shaw.
Thompson provides value due to his nose for the goal-line. A running quarterback that can churn out rushing yards is a bonus.
Deuce Vaughn will likely feast in the backfield, but this Pac-12 against Big 12 matchup should feature a bevy of points.
Finding the right sleeper often occurs in a game that has several scoring chances. Kansas State is slightly favored, and they could score four or five touchdowns in this entertaining season opener.
Jase McClellan, RB, Alabama ($5,800)
Taking Nick Saban's team in real life and the fantasy world is a great idea. Alabama is a solid favorite over Miami in their season opener, and they will look to punish the Hurricanes at the line of scrimmage.
McClellan is the backup running back behind Brian Robinson Jr., but the Crimson Tide will use several back in a likely blowout. With the top college football betting sites setting the spread at 19.5, McClellan could be busy.
Mac Jones is gone and so is that high-flying offensive attack. They will now look to keep things more conservative on the ground.
Alabama skill players in the backfield should be dominant at the line of scrimmage. They have had an elite line for over a decade, and we should see several goal-line touches throughout the season.
McClellan will get his shot to earn some of them. Relying on the ground is a given, and more opportunities for goal-line scores from their backfield is a bonus.
McClellan has the looks of a future stud for Alabama due to solid size and a quick burst. The value under $6,000 would allow you to build a talented team around one of the better sleepers on the first full weekend of games.
Charleston Rambo, WR, Miami ($4,300)
Charleston Rambo, former Oklahoma Sooner, will turn out to be the top target for D'Eriq King and Miami. Considering King resides inside my top 10 college football quarterback rankings for 2021, that's a good thing.
The Crimson Tide defense will be better, but they just lost Patrick Surtain. The All-American corner took away half the field last season, making life difficult on most opposing wide receivers.
Rambo has speed in the open field, but the ability to stay within two or three scores should benefit the Canes.
Seriously, the kid is going to be scary this year.
Playing from behind in fantasy football has its privileges, too. Garnering free fantasy points has always been a benefit, and there will be plenty of big plays to be had in the third and fourth quarters.
Miami will rely on their passing attack because they may not win many battles this season at the line of scrimmage against ranked squads. I am projecting Rambo to have close to 100 yards in this matchup with a few red-zone targets.
At this low price, most players won't get enough targets. King could thread the pigskin 40-plus times in the opener, and he will be throwing most of his passes on the run. Give Rambo a chance, and he could deliver critical points on your squad.
Xavier Worthy, WR, Texas ($4,700)
One of my top fantasy sleepers of the college football season is this young Texas freshman phenom, Xavier Worthy. The speed and quickness could make Worthy one of the most dynamic players in the Big 12.
Whether it is Hudson Card or Casey Thompson under center, that will not limit the ability of Worthy to take a few to the house in their season opener against Louisiana.
A pair of Top 25 teams, this could be the matchup to watch out for the entire opening slate. The points will be flowing, and Steve Sarkisian will need to pull out all the stops. An opening loss to start his tenure in Austin is not what the doctor ordered to have a successful coaching career in the Burnt Orange.
Worthy has a little Tyree Hill-like speed in him. Worthy will hear his number called a ton for a team that was underwhelming last season at wide receiver.
Mycah Pittman, WR, Oregon ($4,100)
One of the cheaper options at the receiver or flex position, Pittman is a smart week one college football sleeper pick.
Oregon has a great matchup against Fresno State in their opener. The Bulldogs weren't exactly elite defensively a year ago.
30 points allowed per game (66th)
430 yards allowed per game (85th)
This game benefits Pittman since he is a player that can get you double-digit points on one drive.
When healthy, Pittman can take any simple slant to the house. He has been a part-time receiver thus far in his career due to injuries, but the talent level is there.
Many expect him to line up next to Jaylon Redd and Johnny Johnson at receiver for quarterback Anthony Brown. The Ducks have NFL talent in the backfield and out wide, but Pittman gives them the talent to become a dark horse for the College Football Playoff.
The options start to dwindle once you get to $5,000, and Pittman has more talent than any player in that territory. Fresno State allowed 30 points per game last season (No. 68), and they don't look to have a prayer against the Ducks offense.
Take a chance on Pittman, knowing he can reach 15-plus points on a few plays.
Week 1 College Football DFS Advice
Drafting an elite fantasy team requires a bit of luck. Any injuries to any of your players will likely prevent your team from reaching stardom. Most offenses nowadays use three to five receivers in college, so getting the players that can garner the most opportunities in shootout games, are the ones you want to target.
Sleepers are never hit consistently, but you only need one to hit if you grab two in your lineup. Players like Pittman and Worthy are fully capable of going bonkers this season.
The great benefit of hitting on a sleeper is that you should be able to load up on a few superstars for your lineup.
Grabbing a few underrated wideouts could allow you to grab a quarterback like Spencer Rattler, for example. Rattler is a player that can throw for five touchdowns in one half of play. These sleepers will allow you to land other studs on your roster.
Be sure to study the points total for all the games that you take players in. If there is a point total under 45 points in your matchup, you may want to reconsider your selection. There will be some games that feature 70-plus points scored. Those are the games you want to have at least one player involved.
Study your lineups, catch a few breaks, and you may have one for the books. If you want some more reliable options, be sure to check out my top college football DFS picks for week one.
AUGUST
Sportsbook of the Month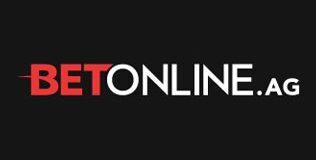 Welcome Bonus
50% up to $1,000
Read Review
Visit Site