Best Boxing Bets for the Tokyo Olympics – Oleksandr Kyzhniak to Win Gold and More

If you're looking to bet on boxing at the Tokyo Olympics, I have a few picks to get you started.
The games feature some excellent prospects, with the Uzbekistan team looking particularly promising.
Below, you will find top bets for Olympic boxing across the men's and women's events and some insight and analysis to justify my picks. I've added my top sleeper for this summer's games, as well as a few additional bets to target.
If you are a little inexperienced, our Olympic boxing betting guide is a great place to learn all you need to know about gambling on futures, individual fights, and more.
Keep reading for my top boxing picks for Tokyo 2020.
Kyzhniak to Win Olympic Gold in Tokyo
The first of my Olympic boxing betting picks for Tokyo 2020 is Oleksandr Khyzhniak to win men's middleweight gold.
The earlier you can bet on Khyzhniak to win, the better. His odds will shorten drastically when boxing writers, pundits, and fans realize just how extraordinarily talented the Ukrainian is.
One of the best boxers at the 2020 Olympics in Tokyo, the 2017 World Champion picked up gold at 2019's European Games.
Touted as one of the top prospects in the sport, the 25-year-old looks to emulate Ukrainian icons Vasyl Lomachenko and Oleksandr Usyk by securing a gold medal before he inevitably turns professional.
Why Bet On Khyzhniak?
The man is a standout candidate for gold.
As such, he's tough to look past ahead of this summer's games.
Gleb Bakshi and Eumir Marcial are the two most likely fighters to pose any threat to him at middleweight. But Kyzniak has previous wins over both and looks like the better fighter heading to Japan.
Of all the boxers at the Olympic Games in 2020, this is the guy I am probably looking forward to watching the most. But rather than waiting to bet on Khyzhniak on each individual match, the value is in backing him to win in the current Olympic boxing futures betting markets.
You can get some solid odds for the Ukrainian to win gold before the middleweight tournament starts. But expert these to shorten very quickly.
Price to Win Gold at Tokyo 2020
If you're compiling a list of who wins gold in the boxing at Tokyo 2020, Lauren Price should be up there with the top candidates.
Like Ireland's Katie Taylor, Price was also an international soccer player before choosing boxing. She represented Wales at the top level but eventually decided to dedicate herself completely to the "sweet science." It has proven to be a very wise move indeed.
Speaking of wise moves, betting on Lauren Price to win the women's middleweight tournament at Tokyo 2020 could be one. The European champion Price is one of my top bets for boxing gold at the Olympics this summer, and the bookies agree.
Why Price Is a Top Olympic Boxing Betting Pick
Put simply; she looks the best in her class.
At middleweight, she deserves to be the favorite for gold. In my opinion, she is the best chance the British team has of winning a gold medal.
Great Britain Boxing Team for the Tokyo Olympics
Men
Women
Galal Yafai – Flyweight (52kg)
Charley Davison – Flyweight (51kg)
Peter McGrail – Featherweight (57kg)
Karriss Artingstall – Featherweight (57kg)
Luke McCormack – Lightweight (63kg)
Caroline Dubois – Lightweight (60kg)
Pat McCormack – Welterweight (69kg)
Lauren Price – Middleweight (75kg)
Ben Whittaker – Light Heavyweight (81kg)
Cheavon Clarke – Heavyweight (91kg)
Frazer Clarke – Super Heavyweight (91kg+)
Given up by her parents as a child, Price was raised by her grandparents from three days old. Her achievements in boxing, soccer, and athletics are already impressive. But cleaning out middleweight in Japan will surely top it all.
Plenty of bettors will be gambling on Price to win gold at Tokyo 2020, especially as she gathers momentum in her early fights.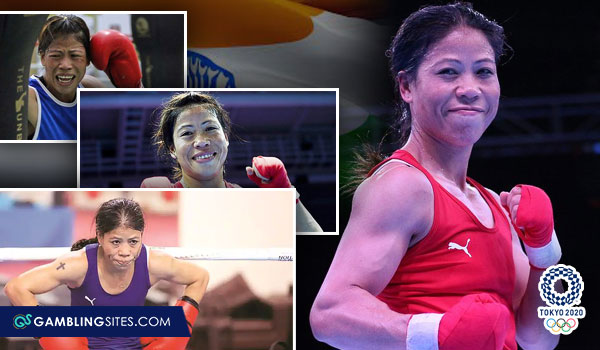 With her inspirational backstory and modest persona, the media will endear the Newport bruiser to the British public, which will lead to a surge in bets on her to win her tournament. That means lower odds, so make your move early.
The potential superstar is one of my best boxing betting picks for the Tokyo Olympics. But for real betting value, bet on Lauren Price as soon as possible.
Zoirov to Win the Men's Flyweight Tournament
Shakhobidin Zoirov's odds look very sweet.
I'll admit to being a little surprised by just how sweet.
The Uzbekistan star won the gold medal at flyweight in Rio 2016 and is in search of his second Olympic title. If he wins, he will join some of the greats of the sport, and he's looking good to achieve that feat.
Although he is one of my recommended betting picks for the Olympics in Tokyo, Zoirov will have to work hard to navigate past a solid batch of boxers in the 52kg category. He will invariably cross paths with the likes of Yosvany Veita Soto, Jianguan Hu, Amit Panghal, and/or Billal Bennama at some point.
Zoirov is, of course, one of the professional boxers competing at the Tokyo Olympics. The MTK Global fighter is 3-0 in the paid ranks, beating Anthony Holt, Mishiko Shubitidze, and Sandeep Singh Bhatti.
Why I'm Picking Zoirov for Gold
Pro experience could come in handy for Zoirov.
At the very least, it gives him an extra string to his bow.
In a division as stacked as a flyweight, the smallest advantages count. He looks primed for an impressive campaign.
A look over Zoirov's BoxRec profile shows he has three wins over Panghal in the amateurs since 2019, which also helps. But his overall amateur experience and gold medal in the 2016 Olympic Games add an extra bit of weight behind his quest to win this summer's tournament in Japan.
Zoirov's Path to Gold at Rio 2016
Round of 32
Defeated Brendan Irvine of Ireland (3-0)
Round of 16
Defeated Antonio Vargas of USA (3-0)
Quarter-finals
Defeated Elvin Mamishzada of Azerbaijan (3-0)
Semi-finals
Defeated Yoel Finol of Venezuela (3-0)
Final
Defeated Mikhail Aloyan of Russia (3-0)
Ultimately, Zoirov makes my list of the best picks for boxing at the Tokyo Olympics because I believe he is the top man in his division. Not only that, but his odds look very good for a man of his talent.
Just a quick reminder that if you're looking to bet on Zoirov or any of my other top boxing betting picks for the Tokyo Olympics, make sure you understand how everything works.
Our guide to betting on the Olympics is another great source of knowledge, especially if this is your first time placing wagers on Olympic boxing matches.
Gadzhimagomedov to Win Men's Heavyweight Gold
My Olympic boxing betting pick for the heavyweight tournament is the terrifying Muslim Gadzhimagomedov.
The favorite to win gold at heavyweight in Tokyo 2020, Gadzhimagomedov is arguably the best pick for boxing at the Olympics this summer.
The reigning AIBA World and European Champion at 91 kilos is the Russian Olympic Committee's best chance of winning a medal in boxing. I believe he is nailed on for a clean sweep in his division, which is set to feature the likes of Julio Cesar La Cruz, Vasilly Levit, and David Nyika.
A native of the Dagestan region, Gadzhimagomedov should further improve his record of 81-5 in Tokyo.
Why Gadzhimagomedov Is a Top Pick for Tokyo 2020
The man is unbeaten in his last 45 fights.
A super-powerful puncher with skill, too, he looks to have too much for the rest of the division. I don't see anyone beating Gadzhimagomedov. As long as he can avoid injury and any unforeseen circumstances, he should win gold this summer.
By far the easiest name to put on this list, Gadzhimagomedov is possibly my best Olympic boxing betting pick for Tokyo 2020.
Kellie Harrington to Win Gold
Kellie Harrington is +330 with MyBookie to win gold at women's lightweight. This makes Ireland's star one of the best overall picks, as well as one of the top boxing sleepers for Tokyo 2020.
The Dubliner is looking to follow in the footsteps of one of the best female boxers in the world, Katie Taylor, when she takes to the ring in the lightweight division.
Taylor took gold at lightweight at London 2012 before making her way into the professional ranks. Harrington is not the favorite to win the women's lightweight title, despite picking up World Championship gold in New Delhi 2018.
Brazil's Beatriz Ferreira (+135) is the bookies' top selection, but I believe the Irish woman can upset the odds and take gold.
As things stand, Harrington makes my list of the best boxing picks for the Tokyo Olympics. There is value in her odds, and she is probably being a little underestimated.
More Olympic Boxing Bets to Consider
Uzbekistan to Win Most Boxing Medals
Virginia Fuchs to Win a Medal at 51kg
Keshawn Davis to Win a Medal at 63kgs
These are a few more of the best boxing wagers for the Tokyo Olympics.
Unfortunately, there are no odds for these bets yet. But make sure to check the latest odds over at the top sites and best betting apps for the Olympics.
The Uzbekistan boxing team is bursting with talent, and they are a great shout to have an Olympics to remember.
There will be plenty of smart wagers on the likes of the Shakhobidin Zoirov and Mirazizbek Mirzakhalilov triumphing at flyweight and featherweight, respectively, but will the team top the medals table this time around?
Having done it at Rio 2016, I think they can repeat that feat this summer.
Rio 2016 Boxing Medals
Nation
Gold
Silver
Bronze
Total Medals
Uzbekistan
3
2
2
7
Cuba
3
0
3
6
France
2
2
2
6
Kazakhstan
1
2
2
5
Great Britain
1
1
1
3
United States
1
1
1
3
Wagering on the United States and Cuban boxing teams at Tokyo 2020 will also be popular. But there should be value in backing United States boxers at Tokyo 2020 rather than their Cuban counterparts.
Two of my top boxing betting picks for the Tokyo Olympics are Virginia Fuchs and Keshawn Davis to win medals. Once again, check out the odds on offer once the Olympics boxing props markets open.
More Tokyo Olympics Betting Content
The fighters above represent the best Olympic boxing betting picks for Tokyo.
We have some real pugilistic talent heading to Tokyo, and I can't wait to see some of the major clashes go down.
The team and I will be providing more betting previews, tips, and helpful content for all sports at this summer's games on our Olympics blog. You will find lots of highly valuable betting material to help you win money on the fights and the rest of the events in Japan.
I'll leave you with some of our most popular Olympics content to sample. Enjoy!
AUGUST
Sportsbook of the Month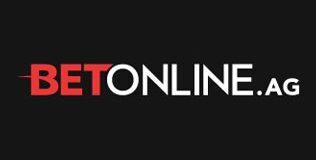 Welcome Bonus
50% up to $1,000
Read Review
Visit Site