Best Bets to Win the NFL DPOY Award in 2021

The NFL Defensive Player of the Year award goes to the best defensive player for that particular season. The player who wins typically has a big impact on his team's defense being one of the best in the league.
Key stats to look at are sacks, tackles, fumbles, and interceptions. The award seems to favor defensive lineman, but we've seen players in the secondary win the award as recently as 2019.
This award sways more towards the favorites, but I think they're some value plays out there. Let's look at the best bets to win the NFL Defensive Player of the Year award in 2021.
Aaron Donald, DL, Rams (+500)
Aaron Donald may go down as the greatest defensive player in NFL history. The Los Angeles Rams defensive tackle has racked up numerous accolades in his seven-year career.
He won Defensive Rookie of the Year in 2014 with 9 sacks, 48 tackles, and 2 forced fumbles. That also happens to be the only season of his career that he didn't receive a vote to win Defensive Player of the Year.
In 2015, Donald recorded a career-high 69 tackles. He also had 11 sacks and a fumble recovery. He finished second that season in Defensive Player of the Year voting.
Donald had a bit of a down season in 2016, but he responded by winning his first Defensive Player of the Year award in 2017. He finished the season with 11 sacks and a career-high five forced fumbles.
He recorded a career-high 20.5 sacks en route to his second consecutive Defensive Player of the Year award in 2018. Donald won the award for the third time in four seasons in 2020.
Here is a list of other guys who have three Defensive Player of the Year Awards.
Lawrence Taylor
J.J. Watt
Donald made the Pro Bowl team in all seven years of his career. He also made First-Team All-Pro from 2015-2020.
The guy is just an absolute menace. He puts up these great numbers despite constant double and triple teams just about every game. Offensive lines do everything they can to slow him down, but there's just no stopping him.
Los Angeles does have a new defensive coordinator this season, with Raheem Morris replacing Brandon Staley. However, I don't think that will change anything. The Rams did lose a few guys in the secondary, but they did a nice job replacing them in the draft.
I know it's no fun betting the favorite, but how can you go against Donald? He's not only the best defensive player in the league but one of the best players in the league.
The fact that the Rams are Super Bowl contenders will only help his chances of winning yet another Defensive Player of the Year award.
Myles Garrett, DL, Browns (+500)
There was a lot of hype surrounding Myles Garrett when the Cleveland Browns drafted him number one overall in the 2017 NFL Draft. The defensive end out of Texas A&M had a pretty good rookie season, but he struggled with injuries.
Despite playing in just 11 games, Garrett recorded seven sacks, 31 tackles, one forced fumble, and one fumble recovery.
Garrett took a big step in 2018 with 44 tackles, a career-high 13.5 sacks, and three forced fumbles. The strong season earned him his first Pro Bowl nod.
The 2019 season is a bit controversial. Garrett had 10 sacks and 29 tackles in ten games, but the NFL suspended him after he hit Pittsburgh Steelers quarterback Mason Rudolph in the head with his helmet.
Garrett returned for the 2020 season.
In his fourth season, Garrett had a career-high 48 tackles and four forced fumbles. He also had 12 sacks despite missing time after going on the COVID list.
There is a lot of hype surrounding the Browns entering the 2021 season. The team went 11-5 and qualified for the playoffs for the first time since 2002. They even won a playoff game and nearly beat the Kansas City Chiefs in the divisional round.
Cleveland upgraded their defense around Garrett. They signed cornerback Troy Hill and safety John Johnson. On the defensive line, they signed former number one overall pick Jadeveon Clowney. The defensive end will give Cleveland one of the best edge-rushing duos in the league.
Take a look at Garrett's best season vs. Clowney's.
| | | |
| --- | --- | --- |
| Stat | Myles Garrett (2020) | Jadeveon Clowney (2017) |
| Tackles | 48 | 59 |
| Sacks | 12 | 9.5 |
| Forced Fumbles | 4 | 2 |
| Fumble Recoveries | 2 | 3 |
Clowney isn't the same player he was a few years ago, but he can still get after the quarterback. His presence means offensive lines can't just key in on Garrett. Those one-on-one matchups are going to be great for him.
With its defensive upgrades, it's possible Cleveland has a top-five defense in the league. If they do, look for Garrett to possibly win Defensive Player of the Year.
Chase Young, EDGE, Washington (+850)
Following a standout career at Ohio State, the Washington Football Team selected defensive end Chase Young, with the number two overall pick in the 2020 NFL Draft.
Being a high draft pick came with a lot of expectations, but Young took on the challenge.
He began his NFL career with four tackles, 1.5 sacks, and a forced fumble against the Philadelphia Eagles. The hype train slowed down just a bit after Young had just two sacks over his next seven games.
However, it went into full gear in his final six games.
Young had four sacks, three forced fumbles, two fumble recoveries, and a touchdown. For the season, he finished with 44 tackles, 12 sacks, four forced fumbles, and three fumble recoveries. His performance played a big hand in Washington's defense with the second-fewest yards.
His fantastic rookie season earned him the Defensive Rookie of the Year award. Young also made the Pro Bowl.
Even with a great rookie season, many people expect Young to take the next step in 2021.
Washington upgraded their defense in the offseason, signing cornerback William Jackson and drafting linebacker Jamin Davis in the first round.
Last season, Washington had an elite defensive line, but their linebackers and defensive backs were probably mid-tier. That allowed opposing offenses to attack their weaknesses. With upgrades at both positions, offenses won't be able to just avoid Young.
Speaking of the defensive line, it's arguably the best in the league. Washington has Jonathan Allen and Daron Payne plugging the holes up the middle, while Montez Sweat uses his elite speed to rush the quarterback from the opposing side.
Because of that talent, there's no way teams can get away with doubling Young. The improved secondary will lead to quarterbacks holding onto the ball more, giving Young more sack opportunities.
It may be a little early in Young's career to win Defensive Player of the Year, but I like his value, considering he's leading a top-five defense in the league.
Derwin James, S, Chargers (+2000)
I had to include a defensive back on this list at some point.
Los Angeles Chargers safety Derwin James immediately made his mark in the NFL during his rookie season. He had 105 tackles, 3.5 sacks, three interceptions, and 13 passes defended.
Despite not winning Defensive Rookie of the Year, James made the Pro Bowl and the All-Pro First Team.
He missed the first 11 games of the 2019 season with a stress fracture. He returned for the Chargers' final five games of the season. In those five games, he had 34 tackles but zero sacks or interceptions.
A lot of people expected James to break out in 2020. Unfortunately, his season ended before it even started. He tore his meniscus just two weeks before the regular season began. He underwent season-ending surgery just a few days later.
The injuries have certainly been disappointing for James, but injuries happen. You usually can't control them. The good thing is, he will be back in 2021 at full strength.
He is one of those safeties that can do it all. He is great in run support, he can get after the quarterback, and most importantly, he's unbelievable in coverage. There's a reason a lot of analysts refer to him as a chess piece.
The Chargers as a team should fight for a playoff spot after a disappointing 2020 season. Due to their immense talent, they're without a doubt one of the top NFL playoff sleeper teams to bet on in 2021.
They fired head coach Anthony Lynn and replaced him with Los Angeles Rams defensive coordinator Brandon Staley. Staley's Rams had the number one defense in 2020. James will play a big role in the Chargers' defense this season.
It certainly doesn't hurt that the Chargers have one of the best edge rushers in the league in Joey Bosa. Bosa, who really could win Defensive Player of the Year himself, is excellent at getting to the quarterback.
As long as James stays healthy, there's a chance he becomes the first safety since Troy Polamalu in 2010 to win Defensive Player of the Year.
Chandler Jones, EDGE, Cardinals (+2800)
Am I missing something on Chandler Jones? The Arizona Cardinals linebacker is always at the top of the league when it comes to sacks. Jones had 36 sacks in four seasons with the New England Patriots.
The Cardinals acquired Jones following the 2015 season. In his first four seasons with the Cardinals, Jones recorded over 45 tackles and 10 sacks in each season. He had the best season of his career in 2019.
He had 53 tackles and posted career highs with 19 sacks, 8 forced fumbles, and 3 fumble recoveries.
During the season, Jones had a pair of four sack games. He also had two games with two forced fumbles. He finished second in Defensive Player of the Year, voting with 14 votes. He did, however, make the All-Pro First Team for the second time in his career.
Jones only played in five games during 2020 after tearing his bicep. However, we can't forget how dominant he's been in the sack department since 2016
| | |
| --- | --- |
| Name | Sacks |
| Aaron Donald | 65.5 |
| Chandler Jones | 61 |
| Cameron Jordan | 55.5 |
| Khalil Mack | 51.5 |
| T.J. Watt | 49.5 |
I know he struggled with just 11 tackles and one sack in 2020, but I don't think we can just write him off. One down, the five-game season isn't enough to convince me his best days are behind him. It's possible Jones would've turned it around in the second half of the season.
Now it seems like the high odds are due to his contract situation. Jones is entering the final year of his deal, and he wants a new contract. Jones is holding out until the Cardinals either trade him or give him a new deal.
Arizona is in a bit of a tough situation because Jones is still a great player, but he's also 31 years old. Players don't typically get big deals at that age. This is definitely a situation to monitor, but if Jones does get a new deal, I expect him to continue his stellar play.
Can Anyone Stop Aaron Donald?
In terms of value, it's tougher to find defensive players to win this award, as opposed to offensive players for their award. Aaron Donald is as dominant as they come, so as long as he's playing, he'll be the top choice.
Donald enters as the favorite, yet he has such a good price that you can't keep him out of your top picks to win the 2021 NFL Defensive Player of the Year award.
I do think someone like Myles Garrett or Derwin James can knock him off the list, though. It's definitely going to take a big season for them to do it, but I think they have what it takes.
If you like reading about NFL awards, check out these articles.
August
Sportsbook of the Month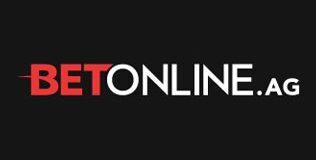 Welcome Bonus
50% up to $1,000