The 5 Best Bets to Win the 2022 NBA MVP

The countdown until October 19th is on. With just a few weeks until the 2021-22 NBA season gets underway, the time to place your futures bets is now. Specifically, betting on who wins the NBA MVP.
Interestingly, the league's reigning Most Valuable Player isn't getting a whole lot of love at the best NBA betting sites. Nikola Jokic is hanging out at +1600 behind eight other names. Backing The Joker at that price seems to have some merit, but is it one of the best bets to win the NBA MVP?
Probably not.
Let's hone in on the top five names on the betting sheet.
Luka Doncic (+450)
Strapped into a Mavericks uniform through 2027, Luka Doncic is worth every penny of his $207 million extension. The 22-year old point guard opens the year as the favorite to win the MVP, and it's hard to argue with the bookies' decision.
Doncic has averaged at least 27 points, 8 rebounds, and 8 assists in each of the last two seasons.
Luka's three-point shooting improved (31.6% to 35.0%), as did his effective field goal % (53.1% to 55.0%). Whether he's freezing defenders with his patented step-back three or driving to the bucket and finishing with style, Doncic leads the category of "the most exciting players to watch."
Dallas went from 2nd to 1st in their division; they're currently a heavy favorite to sit atop the Southwest Division again. As long as he stays healthy, almost no scenarios exist in which Luka's not in the running to win the league MVP.
Steph Curry (+700)
Make sure you shop Steph Curry's NBA MVP odds before you pull the trigger. The Warriors PG is lurking at +500 to win the award at lots of reputable sportsbooks. However, you can take a bite out of this Curry at +700 at BetOnline.
Steph led the league in scoring (32.0 ppg) a season ago set a new career-high for three-point makes/game (5.3) and three-point attempts/game (12.7). These numbers should come down on the heels of Klay Thompson's return, but we can still peg Curry to jack up 10-11 three per game.
Since the start of 2015, Steph Curry has averaged 11.1 three-point attempts per game. He's connected on 42.8% of his attempts.
Curry's good for around five rebounds and six assists per night. There's no question he'll be stuffing the box score all year long. The question is, how high is the ceiling for this iteration of the Dubs?
Giannis Antetokounmpo (+750)
The Greek Freak won the NBA MVP in 2019 and 2020. He added NBA Finals MVP to his resume in 2021 and is smack dab in the middle of his athletic prime. Of all the potential best picks in NBA fantasy drafts, Giannis is the consensus choice at #1.
Talk about being a consistent performer across the board, Antetokounmpo is the epitome of a bonafide two-way player.
Giannis Antetokounmpo – By the Numbers Since 2017
Season
Points
Rebounds
Assists
Steals
Blocks
FG%
2017-18
26.9
10.0
4.8
1.5
1.4
52.9
2018-19
27.7
12.5
5.9
1.3
1.5
57.8
2019-20
29.5
13.6
5.6
1.0
1.0
55.3
2020-21
28.1
11.0
5.9
1.2
1.2
56.9
As Giannis expands his game and evolves into a more reliable outside shooter, the rest of the league could be in trouble. Good luck to whoever draws the assignment of trying to contain him.
Joel Embiid (+850)
Things are getting murky in Philadelphia. Ben Simmons has refused to report and therefore leaves Daryl Morey in quite the predicament. Nonetheless, Doc Rivers seems adamant that he can convince Ben to stay, and Joel Embiid has been ultra-supportive of his Australian teammate.
Frankly, I think the Sixers are much better off cutting ties with Simmons now. Embiid is the franchise's Batman; it's time to find a new Robin.
Joel put up mammoth numbers in 2020-21 – his career averages are up to a lofty 24.8 ppg and 11.3 rbg. Embiid was banged up for much of the Eastern Conference semis versus Atlanta, yet he still contributed 30.4 points and 12.7 rebounds per contest.
Embiid has been resting and rehabbing what turned out to be a lateral meniscus tear, but The Athletic's David Aldridge has reported that Joel will be "all systems go."
"After a summer of rehab and rest, Embiid is a 'full-go,' per a league source, and will have a normal preseason load."
Expect JoJo to be a monster in his age-27 season.
Kevin Durant (+1200)
My colleague Nick Sterling slotted KD #2 in these 2021-22 NBA small forward rankings. Knowing Durant's personality and desire to bicker with fans, my guess is Kevin would like to have a word with you, Mr. Sterling.
This 6'11" hybrid forward has no weaknesses on the hardwood and looked plenty strong after a severe leg injury. In fact, certain data points hint that Durant was even stronger with the Nets than he was with the Warriors.
Kevin Durant Pre-Injury/Post-Injury Stats
Season
FG%
3PT %
eFG %
Points
2018-19
52.1
35.3
57.1
26.0
2020-21
53.7
45.0
60.8
26.9
If Durant is going to convert 45% of his treys, Brooklyn's got a first-class ticket to the 2022 NBA Finals. On the flip side, cohering with James Harden and Kyrie Irving efficiently is yet to come to fruition.
How the Nets come together this season is one of the major storylines to keep tabs on.
My Pick to Win the 2022 NBA MVP
A big man has won the NBA MVP in each of the last three seasons. Look for that trend to come to an end in 2022 when Luka Doncic is crowned with hardware.
Looking back at the history of league MVP winners, two things stand out that a player must accomplish.
He's got to put up great numbers, and his team has to win a whole bunch of games.
It's safe to say we can check both of those boxes in the case of Luka and the Mavs.
AUGUST
Sportsbook of the Month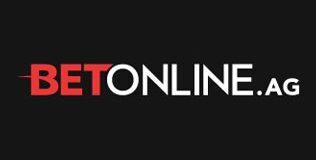 Welcome Bonus
50% up to $1,000
Read Review
Visit Site