Best Bets to Reach the AFC Championship Game in 2021

The Kansas City Chiefs have been a juggernaut on the AFC side for the last three years. Can anybody stop them?
New England looks like their best days are behind them. There will always be a surprise or two, but franchises like Buffalo and Cleveland have become contenders. Could this be the year where one of those teams finally gets back to the conference title?
We had not seen the Bills appear in the AFC title since 1995 before last season, but Cleveland will be looking for their first AFC title appearance since 1989. It should be a thrilling season full of consistent play and upcoming favorites.
I've already broken down the best bets to reach the 2021 NFC title game, and now it's time to switch conferences. Here are the best bets to reach the AFC Championship in 2021.
Tennessee Titans (+550)
This franchise has been improving every season since their AFC title appearance two seasons ago.
The addition of Julio Jones and the development of A.J. Brown gives the Titans one of the best wide receiver duos in the NFL. Tennessee has also seen quarterback Ryan Tannehill turn into one of the better quarterbacks in the NFL.
Tannehill is enough of an athlete to extend plays and buy time for the superstar weapons he has. Jones and Brown are monsters that can drag defenders towards paydirt. Derrick Henry isn't too shabby in the backfield, either.
The value should be a bit better, but their division is underwhelming.
The Texans, Jaguars, and Colts all have concerns entering the season. Tennessee is well ahead of Houston and Jacksonville, so there will be an opportunity to have at least one home playoff game.
Cleveland Browns (+300)
The Browns sure look like they are on the rise thanks to their play at the line of scrimmage. It's been nice to see the star-studded talent develop for this team up front.
After all their struggles, they have studs that can impact the game on both sides of the ball.
Many US betting sites have Myles Garrett as the favorite to be the Defensive Player of the Year. The size, speed, and quickness of Garrett have given him a great start to his career.
Cleveland added several defensive backs after they were torched by the opposition last season. The Browns even got Garrett a running mate in the pass rush with the addition of Jadeveon Clowney.
Nick Chubb and Kareem Hunt are two of the best backs that complete each other. That fearsome duo teamed up to create one of the game's best rushing attacks.
Just look where the Browns ranked in some key rushing stats in 2020.
| | | | |
| --- | --- | --- | --- |
| Rush Play % | Yards Per Rush | Rushing YDS Per Game | Rush TDs Per Game |
| 47.78% (4th) | 4.8 (7th) | 145.2 (4th) | 1.3 (5th) |
Cleveland enforced their will on the ground, and they'll look to do the same in 2021. Chubb will have no issues rushing for over 1,000 yards if he stays healthy. The bruising back is a touchdown machine.
Hunt has been a reliable pass-catching back who can churn out the tough yards on third and fourth downs. Going against the AFC North will be a challenge, as it comes in second in our 2021 NFL division power rankings.
The Browns offer plenty of betting value. Few teams have the running game, pass rush, and big-play ability Cleveland possesses.
They may very well be the most balanced team in the NFL.
Cleveland won't need to change too much on offense. The return of Odell Beckham Jr. will shore up their lack of a passing game, but this team has speed everywhere.
Odell needs to be an above-average starting wide receiver for this team to challenge for a Super Bowl. If they win their division and host a playoff game or two, the dog pound will be bonkers in 2021.
Baltimore Ravens (+250)
Lamar Jackson is one of the few players in the league that can carry your team towards the postseason. He has made plays all of his life that most players cannot even attempt. He nearly turned Louisville into a title contender in college.
Due to his insane athleticism and production, he's among the top NFL quarterbacks about to earn a big contract.
He finally got some help this offseason, too, as the team drafted Rashod Bateman. He's done nothing but turns heads so far in camp.
Of course, it will be worth monitoring his recent injury.
Luckily, Bateman isn't the only guy that could give the Ravens a boost. Sammy Watkins also comes over from Kansas City, while Mark Andrews and Marquise Brown are holdovers from last year.
Mark Andrews is the premier target for Jackson, and the two have a great rapport in the red zone. This team has the talent to win the AFC North and be the top seed in the AFC.
The backfield should get additional production from J.K. Dobbins and Gus Edwards shortly. Dobbins was a home-run hitter at Ohio State, so pairing him up with Jackson is quite the tandem.
Dobbins was not used enough in the fourth quarter, but the play of Gus Edwards was a good reason why. The Gus is a bus for Baltimore when it comes to short-yardage situations. He has the upper-body strength that allows him to move the chains with ease.
The trio of Jackson, Dobbins, and Edwards combined for a lethal rushing attack in 2020. Check out where Baltimore ranked in some key rushing stats.
1st in rush play %
1st in yards per rush
1st in rushes per game
1st in rushing yards per game
3rd in rushing touchdowns per game
Yeah, this team knows how to run the football.
Defensively, this team has a bevy of proven players that are all solid. They may lack a true superstar per se on defense, but the experience and cohesiveness have gone a far way under John Harbaugh. Harbaugh has been an iconic coach that will be a Hall of Famer whenever he decides to quit coaching.
He has led the Ravens to a Super Bowl with Joe Flacco and can do the same with Lamar Jackson. Developing the offensive weapons at wide receiver will be the one improvement they must make. They drafted a ton of rookies over the past two drafts, so that could be the deciding factor for them.
Buffalo Bills (EVEN)
Josh Allen made bank this summer, and the Bills are hopeful they see more magic. The 2020 season was one of the best we have seen from a dual-threat quarterback in several seasons.
The Bills handed their star passer monster money, and it was probably a wise decision.
Patrick Mahomes and Aaron Rodgers are mobile passers, but not to the extent that Allen is. The Bills signal-caller is a physical downhill runner that can devastate the opposition with his quick feet, legs, and arm strength.
Allen is just one reason why the Bills are a good bet to win Super Bowl 56.
Stefon Diggs looked like a fit heading into last season, but he put together a career year, and the future looks brighter in Buffalo than it has in over a quarter of a century.
The additions of Emmanuel Sanders will help this develop even further. Gabriel Davis had a productive rookie season as a downfield blocker, but his size helped him haul in a few crucial catches.
Tight end Dawson Knox was a surprise last season as a rookie, and Cole Beasley made the AP All-Pro squad. They accomplished all of these accolades offensively without a 1,000-yard rusher.
In fact, the Bills have been absent one since 2017.
That is sensational since Zach Moss will have a chance to eclipse that yard mark in 17 games this season.
Buffalo has the offensive upside to match the Chiefs, which in the eyes of many, could pencil them in as AFC favorites in 2021.
Buffalo had several scores inside of four-minute drives, and there will be a dozen-plus more to come in 2021.
The value for this team to win the AFC (+500) and the Super Bowl (+1000) is trendy. There isn't better value for another offensive juggernaut out there. Reaching the AFC title game in consecutive seasons is certainly a possibility.
Still, living up to their living expectations will be new for the team.
My Top Picks – Kansas City Chiefs (-250)
Kansas City has appeared in three straight AFC title games and back-to-back Super Bowls.
They are presently a +500 favorite at BetOnline to win it all this year, so betting against them in any regard takes on some risk.
Reaching the AFC Championship should be much easier, so if you can find this bet at this price, consider hammering it in 2021.
If they aren't an appealing bet, feel free to consider my other favorite bets to reach the AFC Championship in 2021.
There are other NFL wagers to target this year, too. For a few to consider for the new season, check out the posts below.
AUGUST
Sportsbook of the Month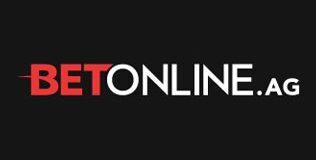 Welcome Bonus
50% up to $1,000
Read Review
Visit Site