Best Bets and Predictions for Week 3 NFL Preseason – Sunday, August 29 (2021)

The 2021 NFL preseason wraps up on Sunday, August 29, with five matches. It's very likely that the coaches will want to keep their best players off the field in order to protect them from any possible injuries.
However, this doesn't necessarily make those games unexciting. On the contrary, we should see some really entertaining duels in the finale of preseason's Week 3.
To make them even more thrilling, why not make some bets? If you need help choosing which bets to make, I'm here to help.
Let's go over my week three NFL preseason predictions and best bets to target at your favorite NFL betting sites.
Jacksonville Jaguars to Beat Dallas Cowboys
Both teams lost their previous two preseason games. However, in the case of the Jacksonville Jaguars, the losing streak stretches far back.
In fact, it goes all the way back to September 13, 2020, when they beat the Indianapolis Colts in Week 1 of the last season. Can the Jags put an end to their 17-game losing streak? I think it's about time.
They were close to getting a win in Week 2 of the preseason, but the Saints beat them 23-21. The Jaguars won 18 points in the final quarter of the game, with two passing touchdowns, thrown by C. J. Beathard.
The quarterback might get some minutes in the Jag's final game of the preseason, as well, but no matter how he performs, he's not getting the starting role in the regular season. The same goes for Gardner Minshew, who was the Jaguars starting QB in nine games of the 2020 season.
So, who is going to be their starting quarterback in the 2021 season? As confirmed by first-year coach Urban Meyer, the #1 overall pick of this year's draft, is Trevor Lawrence.
We still haven't seen him exactly shine in the preseason, but the Clemson legend surely has the talent to lead his team to win(s).
Another reason why I think the Jaguars are ready to win their first game in almost an entire year is that they're playing against Dallas Cowboys' backups.
Not only does coach McCarthy want to keep his best player, quarterback Dak Prescott, safe from injuries, but the Cowboys also have some problems with the coronavirus. There are five players on the COVID-19 list, including Connor Williams and Damontae Kazee who tested positive.
San Francisco 49ers to Beat Las Vegas Raiders
This is going to be the first preseason game between Las Vegas and San Francisco since 2011. Ten years ago, there were some ugly scenes in the stands of the 49ers' old stadium, Candlestick Park. One fan got shot, another one got beaten up…
This time, we shouldn't see anything like that, as the rivalry between the two foes has cooled off. However, instead of a war in the stands, we should see war on the field. The Raiders are coming to North California to try and win their third straight game. The 49ers want to make it 2-1 in the preseason.
Oddsmakers think the latter will happen and I have to agree.
The reason is the Niners' coach Kyle Shanahan, is planning to play all of his starters on Sunday, including guys like Nick Bosa, Jimmy Garoppolo, Fred Warner, Kyle Juszczyk, Trent Williams, and others.
"Right now, my plan is to use them. Stuff could always change based off of practice and how it goes, but, for the most part, I'd like to get everyone playing a bit."
Of course, they're only going to get a limited amount of playing time, but that shouldn't be a big problem.
San Francisco has some fantastic backups. This is especially true when the offense is concerned because their signal-caller is going to be rookie Trey Lance.
We could see him starting plenty of games in the 2021 season, so calling Lance a backup might not be appropriate. Of course, this depends on how good Jimmy Garoppolo is going to be. The North Dakota State product was superb in Week 2 of the preseason when he threw 8-of-14 for 102 yards against the Chargers. Two of his passes resulted in a touchdown.
He also did relatively okay in Week 1, passing for 128 yards and one touchdown against the Chiefs. Lance, wasn't very precise in that game; finding the intended target only in 5 of 14 passing attempts.
Nevertheless, he and his teammates should be able to destroy Las Vegas' defense. That said, I expect an easy win for the home team.
New England Patriots to Beat New York Giants
A fight broke out in the Patriots-Giants joint practice on Wednesday morning. Things quickly settled, though, and there were no problems in their second practice a day later.
Both of those sessions took place at Foxboro, from there the two teams traveled to New Jersey. They're going to play their preseason game this Sunday evening at MetLife Stadium.
Jones vs. Jones is the main storyline here. The key man in the Giants' offense is Daniel Jones, while the QB expected to get the most minutes in the New England team is rookie Mac Jones. Who will do better?
I think Mac. There's already loud pull for him to be named the team's week one starter, and one more strong showing could seal the deal for him.
Jones did pretty well in the previous two preseason games, both of which his team won. What's surprising is that even though the Pats collected a lot of points in those games (57 in total), they scored only one passing touchdown.
All the other touchdowns happened via rushing. Running back Rhamondre Stevenson scored three of the Pats' four rushing TDs, while the fourth was the work of J.J. Taylor, another RB.
Unlike the Patriots, the Giants have been horrible this preseason, losing both of their games. First, they lost to their NY rivals, the Jets. Then, they lost to the Browns in Week 2.
In those two games, they scored only 24 points in total. Knowing that they're facing a very tough defense on Sunday, I doubt they're going to improve their offensive stats.
Other Week 3 NFL Preseason Predictions
Atlanta Falcons to beat Cleveland Browns
Cincinnati Bengals to beat Miami Dolphins
The reason why I didn't preview these two games in more detail is there isn't much information available.
The Atlanta Falcons, for instance, have revealed their unofficial depth chart, but we have no idea whether their starters will actually feature in Sunday's game. No one also seems to have any idea whether the Browns will keep their key men off the field, either.
None of this means you can't bet on these preseason games, but an already volatile setting is pretty tough to gauge with precious little information.
When it comes to the Dolphins vs. Bengals matchup, I expect it to be a low-scoring affair.
The reason is that both teams have been pretty decent defensively this summer. Who will win the game? That is a question I'm not sure I know the answer to.
Still, if I had to pick one, I'd go with the Bengals.
Best Bets for Sunday's Preseason Games
Jacksonville Jaguars -3.5
-110
San Francisco 49ers -3.5
-110
New England Patriots -3.5
-110
I think these three will get big wins on Sunday. The Jags' starting QB Trevor Lawrence needs to show the world why he was the #1 pick of the 2021 NFL Draft. The best way to do it is by leading his team to their first win since September 2020.
I also expect the Niners to grab a big win on Sunday. Not only because their coach announced his plan of using his starters in this game, but also because San Francisco's backups have been superb this summer.
Finally, I think the Patriots will beat the Giants because they simply are a better team. Whether it's starters or backups, the Pats have a big advantage in my opinion.
Betting on NFL preseason games can be fun, and hopefully my picks and predictions serve you well to close out the exhibition games this weekend.
Looking to the 2021 regular season, check out some of the NFL posts below.
AUGUST
Sportsbook of the Month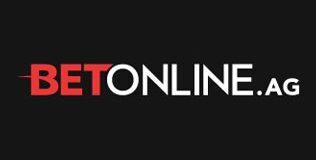 Welcome Bonus
50% up to $1,000
Read Review
Visit Site