Best Bets and Predictions for Premier League Games on August 29, 2021

The third round of the 2021-22 Premier League concludes on Sunday, August 29, with three interesting matchups.
Tottenham will try to extend its winning streak to three consecutive games in the clash against Premier League returnee Watford. At exactly the same time, two teams with different soccer philosophies meet at Turf Moor – Burnley and Leeds.
In the final game of the day, we'll see Wolves try to end their losing streak by grabbing at least a point against mighty Manchester United.
I will preview all three games, providing betting predictions along the way. I will also share with you my best bets for Sunday's Premier League action. Before diving in, reflect on last week with five things we learned from week two in EPL.
Tottenham to Beat Watford
Tottenham won the previous two Premier League games, even though its opponents were two pretty tough teams. Actually, you can't get much tougher than Manchester City, the team that the Spurs beat in Round 1.
The game was played at Tottenham Hotspur Stadium in London, and the final score was 1-0 for the hosts.
In the second round of the new Premier League season, Tottenham traveled to Wolverhampton to take on the Wolves at Molineux Stadium. The home team was the dominant side, but the Spurs managed to labor another 1-0 win.
Can they do something similar again? Sure, they can. In fact, the Spurs should do even better this time, the reason – their skipper Harry Kane is finally back.
Harry Kane was Tottenham's top scorer in each of the previous seven Premier League seasons. In three of those, he was the most productive goalscorer in the entire league.
After missing seven Tottenham games, England's most valuable player made his comeback in the Wolves game. He played only 19 minutes in that game, but he should be ready to start the game against Watford.
With him back, the Spurs should do better than before. Still, even if he stayed out of the pitch, they would be strong favorites against Watford. After all, the Hornets are one of the biggest relegation candidates.
Burnley and Leeds to Draw
Burnley is a team famous for its defensive approach to the game. It's just the opposite when it comes to Leeds, as this team likes to attack. So, which soccer philosophy will prevail on Sunday? Maybe we could look for the answer in the history of these two teams.
These two met 20 times in the 21st century, but only two of those meetings happened in the Premier League. Actually, both of those games happened in the previous season.
Leeds was the winning team on both occasions. Their first Premier League clash of the century happened in Leeds and the hosts won 1-0. In the other game, Burnley was the host team, but that didn't help the Clarets. They lost 4-0 at their stadium, Turf Moor.
The 4-0 defeat to Leeds happened in May 2021, when COVID-19 was still raging throughout England. For that reason, Burnley players had no fans to cheer them on. This time, it's going to be different.
Fans will be there to push Burnley forward, which I think will mean a lot to the players. In the pre-COVID era, Burnley was known as one of the strongest home sides in England.
However, I'm not totally sure that the fan support will be enough to take Burnley to the first Premier League victory of the season. Still, I do think they have the right to hope for at least one point.
Manchester United to Beat Wolves
After demolishing Leeds 5-1 in Round 1, everyone thought Manchester United would have an easy job against Southampton. However, their second-round clash finished in a 1-1 draw. So, what went wrong with the Red Devils?
Nothing out of the ordinary happened – Manchester United just failed to break the well-organized defense of Southampton.
Ole-Gunnar Solskjaer's boys like playing dynamic soccer that involves a lot of running. When they're playing against a team that defends with all 11 players, Manchester United usually doesn't do great.
Against Southampton, Manchester United players had the ball in their possession for almost two-thirds of the game. The Red Devils had 15 goal attempts, but only one went in.
It was a whole different story against Leeds, a team that likes playing offensive soccer. This raises the question of what kind of soccer do Wolves like to play?
Well, they have a new coach this season, a guy who previously led Benfica, a club famous for nurturing a very offensive-minded style of play.
The manager's name is Bruno Lage, whose Wolves chapter started with two consecutive defeats. His team lost each of those by 1-0, despite being the dominant side in both games.
In Round 1, the Wolves lost to the Spurs despite having 17 goal attempts more than the rivals. In Round 2, they had eight goal opportunities more than Leicester but ended up losing nevertheless.
Bruno Lage's team will probably go all-in once again, which could backfire horribly. If the Wolves go with an offensive strategy, the Red Devils will destroy them via counter-attacks.
Unfortunately for Wolves fans, I think that's exactly the scenario that will play out on Sunday.
Best Bets for Sunday's Premier League Action
Burnley vs. Leeds – Under 2.5 goals
2.10
Wolves vs. Manchester United – Over 2.5 goals
1.96
So, why these picks? First of all, I think Tottenham will destroy Watford with at least two goals difference.
My main motivation to go for this bet is the return of Harry Kane. This guy's value is estimated to be around $140 million; the value of the entire Watford roster is approximately $173 million.
Why bet on Burnley and Leeds to play a low-scoring game? Because neither team wants to risk too much, considering they both started the season with pretty disappointing results.
When it comes to the final Premier League clash of the day, I think it's going to be a very entertaining affair. Wolves will go out and try to score some goals, which Manchester United's speedy forwards will likely punish via counter-attacks.
If you agree with me, why not put all those three bets together into a Premier League Sunday parlay? The odds for such a bet should be around 9.26. To do so, check out the best soccer betting apps.
AUGUST
Sportsbook of the Month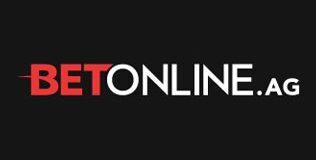 Welcome Bonus
50% up to $1,000
Read Review
Visit Site