Best Bets and Predictions for EPL Games on Sunday, August 22 (2021)

The second round of the 2021-22 Premier League season starts on Saturday with six matches. If you're looking to bet on those games, as well, check out Saturday's EPL betting picks.
The remaining four games will be played on Sunday and Monday.
The games scheduled for Sunday, August 22 are the ones I will focus on in this betting preview. Those games are the following:
Southampton vs. Manchester United
Wolves vs. Tottenham
Arsenal vs. Chelsea
I'm now going to dissect all three of those matchups, as well as provide my betting predictions. So, with no further delay, here are my EPL predictions and betting picks for Sunday, August 22.
Manchester United to Beat Southampton
I expect the Red Devils to destroy the Saints on Sunday. The question is will it be as brutal as in their previous clash?
Back in February, Manchester United beat Southampton 9-0, equaling Premier League's record for the highest winning margin.
Another humiliation might be on the way for Southampton for several reasons.
First of all, the Saints' opponent has started the season in the best possible way – Manchester United tore Leeds apart in the opening round, winning 5-1.
One more reason why Southampton fans should be worried, is that this team's 2021-22 squad is much weaker than the one from the last season.
The man who was the Saints' top scorer in the past three seasons is no longer in Southampton. The man in question is Danny Ings, who's now playing for Aston Villa.
Jannik Vestergaard is also no longer there. The 6'7 Dane is now a Leicester City center-back, leaving a big gap in Southampton's defensive line. That gap was exploited heavily by Everton last Saturday.
Everton put three goals into Southampton's net that day. I expect Manchester United to do even better.
Tottenham to Beat Wolves
It's Nuno Espirito Santo's revenge game! After four years spent at the helm of Wolves, the Portuguese coach left the club in May 2021. Some six weeks later, Tottenham announced his appointment as their new manager.
Santo's Tottenham reign started wonderfully, with a win over the reigning Premier League champion, Manchester City. The Spurs won 1-0, even though they were huge pre-game underdogs, with odds being as long as +550 at some sports betting sites.
The main reason behind that was that Santo was not able to count on his best player, Harry Kane. The Spurs' skipper hasn't played a single minute for Tottenham since May, but he should be ready to feature against Wolves.
Now that Kane is back, the Spurs have no major injury concerns. Meanwhile, the Wolves are decimated by injuries, with at least seven players expected to miss Sunday's game, including Willy Boly, Jonny, and Pedro Neto.
With the highest-valued English international back on the roster, Tottenham looks strong enough to beat the Wolves in Wolverhampton. That's something the Spurs did in three of their previous four trips to Molineux Stadium.
Chelsea to Beat Arsenal
It's the North West London derby, a rivalry that started back in 1907.
Since then, Arsenal and Chelsea have played one another 203 times, with the Gunners leading the all-time series. However, a majority of Arsenal's wins happened before Roman Abramovich took over Chelsea in 2003.
Arsenal did do well last season against Chelsea, winning both Premier League games. However, I doubt the same is going to be the case this time.
The Gunners are out of shape, they lost 2-0 to Brentford in this club's first Premier League game in history.
Another reason is Chelsea is a much stronger team than it was before.
Since Chelsea played Arsenal the last time, this team went on to make some really big signings.
One of those signings is Romelu Lukaku, who was Italy's Capocannoniere (top scorer) in the 2020-21 season of Serie A.
Best Bets for Sunday's Premier League Games
Manchester United -1.5
2.60
I expect Manchester United to get a big win against Southampton. The odds on the Red Devils winning by a margin of two or more goals seem really attractive.
However, if you feel more adventurous, maybe go with a 2.5-goal spread? The odds-on Manchester United -2.5 are around 5.00, which is fantastic value in my eyes.
In the second game, I can see Tottenham winning, although it probably isn't going to be a dominant win. Maybe 1-0 or 2-0, but probably not more than that. Nevertheless, the moneyline odds on the Spurs look pretty decent.
I'd go with the same wagering option for the Arsenal vs. Chelsea game. I expect the Blues to get a win, but knowing that this is a special game for both teams, we might see a single goal decide the winner. Of course, the winner will be Chelsea, I'm sure of that!
To get the most out of your soccer bets, check out this soccer betting guide.
August
Sportsbook of the Month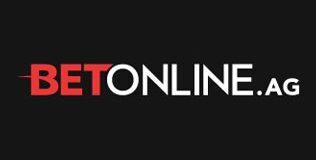 Welcome Bonus
50% up to $1,000