Best Bets for NFL Parlays in Week 9, 2020

I try to combine safety with upside with my parlay picks each week. The name of the game isn't just hitting it big, as you know, but also getting every pick right.
Whether you aim high with five or more NFL parlay picks, or sit with just a few, you still need a 100% record for it to mean anything.
I got the classic death blow immediately last week, with the Thursday Night Football game failing to top a pretty reasonable 49 game total. That was deflating, while bad weather impacted a Raiders vs. Browns game that was initially projected to be a wild shootout.
This was all more of a bummer when you note that my "risky" pick of the week (Steelers to win at +160) panned out.
Onward and upward, we go. I'll refrain from including any TNF bets this time around, so at least we have until Sunday before we're met with all of the sads.
In all seriousness, I've got some parlay picks for NFL week 9 that I really like. Per usual, you can attack them individually, or pack them together in a nice parlay at your favorite spot for online betting.
Baltimore Ravens to Win (-160)
Lamar Jackson hasn't looked like an NFL MVP in 2020. It was only natural for him to take a step back after his god-level season last year, of course.
He hit a new low with four turnovers in a tight home loss to the hated Steelers in week eight. It brought out this classic joke.
That's not a great look, but Jackson is better than he showed. A second straight awful week isn't something I'd get behind, even though he's on the road against what looks to be a very good Colts defense.
In the end, I trust Lamar Jackson a bit more than I trust Philip Rivers. Rivers has a tough matchup of his own, as the Ravens defense still looks quite good in their own right.
I doubt it comes easy, but I fully expect the more balanced Ravens to get out of week nine with a win. The -160 moneyline really isn't so bad for the better team to get the win.
Seahawks vs. Bills Over 54 (-110)
One of the sure things in week nine has to be this game between the Seattle Seahawks and Buffalo Bills featuring a ton of points.
Why? Because #LetRussCook is in full force.
Russell Wilson truly cannot be stopped, and a slaying of the once-mighty 49ers last week probably cements that theory.
Wilson is en route to his first-ever NFL MVP trophy, and I don't see why the Bills would stop him. Buffalo got destroyed by the Tennessee Titans a few weeks back, and while their defense is good, it has proven to be pretty beatable.
Even if Wilson doesn't cook quite as expected, we should still get a shootout. Seattle's awful defense demands it. It's one reason why Josh Allen headlines my favorite week 9 NFL DFS picks, after all.
This Seattle team is straight fire offensively, but the defense has also allowed 26+ points in every single game in 2020. Expect more of the same from both sides in week nine, and confidently bet on the Over.
I'm not alone in this thinking, either. Just check out the top bet in our Seahawks vs. Bills week 9 betting pick.
Carolina Panthers (+10.5) -110
I could be wrong here, but this feels like a really thick point spread. I know, it's only half of what the New York Jets were spotted last week, and Gang Green couldn't even get within that.
This isn't the Jets, though. Carolina has been far more competent, and they've been very competitive all year.
Sure, a team that just lost to the Atlanta Falcons probably has no business hanging with the Kansas City Chiefs.
But let's not forget three things; Carolina's pass defense is pretty good, the Chiefs have played down to the level of their competition before, and the Panthers might be getting Christian McCaffrey back.
C-Mac returning alone is reason for optimism here, while big spreads like this are historically hard to cover on a consistent basis. KC is certainly capable of it, but the Panthers have a stingy secondary and a dynamic offense. They can hang.
Denver Broncos to Win (+170)
All NFL bets carry risk, but of this little four-pack of parlay picks for NFL week 9, Denver winning on the road takes the cake.
It's risky, but I still love it, and I wasted no time putting it in my week 9 NFL upset picks, either. I loved what I saw out of Drew Lock this past week, and it's pretty arguable he's finally about to round the corner in his development.
Lock hasn't had an easy season. He lost his top receiver when Courtland Sutton went down in week two, he suffered his own shoulder injury right around the same time, and he returned to face a good Patriots defense, and the next week he battled the Chiefs in the snow.
If you glance at his 2020, you'll see he was fine in a close week one loss to the Titans, and he otherwise has been in pretty brutal spots.
He responded with a rally for the ages last week, and in week nine against the Falcons, he arguably gets his first "easy" matchup of the year.
Atlanta has looked better since firing head coach Dan Quinn, but they're still the Falcons. I love Lock to get it going this week, and Denver at +170 feels like an elite value, whether you bet on them individually or put them in a parlay.
Top Week 9 NFL Parlay Bet
Baltimore Ravens to Win (-160)
Seahawks vs. Bills Over 54 (-110)
Carolina Panthers (+10.5) -110
Denver Broncos to Win (+170)
There is some risk here, to be sure. But what NFL parlay that offers upside isn't aiming for the fences a bit? You can play it safer without Denver in this week 9 NFL parlay, but I prefer to go big.
The Broncos are one of my favorite week 9 NFL upset picks, after all. If they can pan out, I like the chances of this parlay, and a $100 bet at Bovada could bring back a cool $1,465.97.
That's the type of upside we covet, and obviously, you can lower your bet and still get a hefty reward, depending on your investment.
Ultimately, I don't see the Ravens losing, I think the Bills game is straight fire, the spread against Carolina is just too thick, and the Broncos are in a pretty nice spot. If you agree, hit the link below and bet on this week 9 NFL parlay at Bovada.
AUGUST
Sportsbook of the Month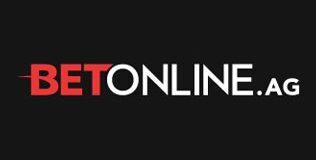 Welcome Bonus
50% up to $1,000
Read Review
Visit Site