Best Bets for NFL Parlays in Week 7, 2020

Trusting in the Cleveland Browns was a poor choice. I ironically like them yet again in week seven, but they certainly burned me with last week's NFL parlay.
Had you stayed away from the Browns and added any other winning bet, my favorite NFL parlay could have helped you out. The value pieces did the heavy lifting, as the Bears (+120) and Buccaneers (+120) both scored wins.
You can't win them all, but that's precisely the point of handing out parlay picks for NFL bettors. My goal is to combine safe-ish wagers with one or more high upside picks, to get you a sweet parlay, using a $100 wager as an example.
I hit a few weeks ago, and the goal is to do it again. With that, let's break down my favorite parlay picks for NFL week 7, 2020.
Carolina Panthers (+7.5) -105
I don't really doubt that the Saints beat the Panthers at home. They certainly haven't been their dominant selves in 2020, though, and it's possible they could come out a little rusty after enjoying their bye week.
There should be enough wiggle room here to safely bet on the Panthers, who are 3-3, and quietly a pretty good football team.
This contest features potential revenge for Panthers quarterback Teddy Bridgewater, and I expect him to come out and have a great game.
The Saints really decided it was smarter to keep Taysom Hill than Teddy Bridgewater.

— Peter Bukowski (@Peter_Bukowski) October 13, 2020
He kind of has to, as the Saints stop the run very well.
Defensively, though, this is a game the Panthers can bite down into.
Their pass rush isn't producing, but their pass defense as a whole has been incredibly stingy. If you're a believer in Drew Brees having regressed even a little, that's a feather to stick in your "betting on the Panthers" cap.
All things considered, Carolina has been very competitive all year, and they're surely getting up for this game.
The top NFL betting sites have Carolina as 7.5-point dogs. That leaves some room for error and feels like one of the better spreads on this week's NFL betting slate to attack.
New England Patriots to Win (-140)
Bill Belichick is going to coach angry this week.
His New England Patriots have fallen to 2-3 after two consecutive losses, and all of this COVID-19 chaos has really messed with their chemistry.
I think they snap out of it in week seven, of course, as they host a severely battered 49ers team.
Cam Newton wasn't great last week, but he'd missed time and is the first to say there is no need to panic. He's owning up to his play, and I think he bounces back here.
San Francisco just lacks the bodies to be fearful of. As if they weren't banged up enough, now Raheem Mostert is back on the shelf for a second time.
There's also the impossible to miss issue of Jimmy Garoppolo facing his former team. He also possesses the revenge narrative here, but what are the odds he wins the brain battle between him and Bill Belichick?
I'll side with the Pats here, as the Niners' Super Bowl hangover continues on the road. There is another bet to consider in this game, of course.
For that, take a look at our week 7 49ers vs. Patriots betting pick.
Tampa Bay Buccaneers to Win (-160)
Why quit the Buccaneers now? There's more bad blood with Jon Gruden hosting one of his former franchises, and I absolutely consider that Las Vegas could be the real deal.
I mean, you don't beat the Chiefs and Saints by accident, after all.
However, I'm struggling to see where Las Vegas wins in this matchup. They have a terrific running back in Josh Jacobs, but where is the running room against football's #2 run defense?
That could put all of the pressure on Derek Carr, who would then be tasked with holding up better than Aaron Rodgers did last week.
After being pulled with the game out of hand, Aaron Rodgers finishes with a stat line of 16/35 for 160 yards, 2 INTs, 4 sacks and a 35.4 rating

— James Palmer (@JamesPalmerTV) October 18, 2020
I don't really see that happening.
The Buccaneers staved off a 3-3 start last week, whilst sending a message. This isn't the time or place for a Tom Brady-led team to take a step backward.
Chicago Bears (+5.5) -110
Lastly, you can (gulp) bet on the Chicago Bears.
Honestly, I think they win this game in L.A. against the Rams. You could go the extra mile here and add the Bears at a cool +210 price, but for the sake of getting all these wagers right, I'll refrain from that dance with the devil.
Chicago is finding a lot of different ways to win football games, but they're admittedly doing it in ugly fashion. Winning is winning, though.
Maybe they win here, but I struggle to understand why they are such big underdogs. Yeah, the Rams are 4-2 and at home, but have they looked amazing?
No, they have not. And the Rams want to run the ball, and they'll be attempting to do so against a pretty steady defense. More than anything, though, Chicago isn't giving up touchdowns.
They have one of the best red-zone defenses in the league, opposing quarterbacks have a collective 73.5 quarterback rating, and they don't have a glaring weakness.
That's fine if the Rams are favored and win. But are they going to win by six? I doubt it.
If you're not into backing the Bears, you can avoid playing either side. Our Bears vs. Rams week 7 betting preview has another wager to think about.
Top Week 7 NFL Parlay Bet
Carolina Panthers (+7.5) -105
New England Patriots to Win (-140)
Tampa Bay Buccaneers to Win (-160)
Chicago Bears (+5.5) -110
I'll tack on an additional wager to feel good about when it comes to my parlay picks for week seven, but doing so allows me to take on fewer risks.
I suppose you could argue that one back and forth, but I love all four of these wagers, as detailed above. You can go a bit harder and use my week 7 NFL upset picks in your parlay bet, and certainly consider shopping around for better pricing.
There are bound to be better odds for each game elsewhere, so if you can find a little more upside than what you're seeing here, definitely aim to do so.
For now, I like these four bets at Bovada, where a $100 bet would bring back $894.27 if they all convert.
AUGUST
Sportsbook of the Month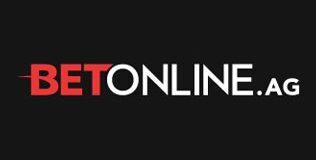 Welcome Bonus
50% up to $1,000
Read Review
Visit Site