Best Bets for NFL Parlays in Week 5, 2020

No matter which way you sliced it, my NFL parlay picks were up against it in week four. A week after nailing all four picks to win someone some money (I hope), my favorite parlay picks didn't pan out.
One did, as the Saints overcame a 14-0 hole to get a much-needed road win, but it was not smooth sailing from there. Arizona and Dallas were supposed to be my other locked in bounce-back wins, but they both whiffed.
We aimed for our value via the Bears and Jags, but they both lost, as well.
You can't win every week, but that one was brutal. All we can do is leave that in the rearview mirror and fall in love with more parlay picks for NFL week 5.
Here are my favorites that could win you a bunch of money if strung together at your favorite football betting sites this week.
Panthers vs. Falcons Over 53.5 (-110)
I broke this game down a bit more in my week 5 Panthers vs. Falcons pick, and the takeaway was that this game should feature a lot of points.
Carolina has actually looked good defensively over the past two weeks, but I won't let that scare me away from the Over in this spot. For one, their offense could smash against a terrible Atlanta defense.
The Falcons are desperate and at home, but they're also 0-4 because they can't stop anyone. They gave up 30 points to the Packers last week, and it probably should have been closer to 38.
Atlanta is banged up on defense, and even when they've been healthy, they have allowed 30+ points in every game this year. That won't stop, but the good news is they do have the weapons to fight back a little with their season on the line.
The poor defense from the Falcons, combined with the explosive ability from both sides in Atlanta's dome point to a high-flying affair in week five.
Las Vegas Raiders (+13) -105
A couple of weeks ago, the Raiders were the darlings of the NFL. Well, one of them, at least. Las Vegas had just won their home debut against what many still feel is a good Saints team, and Jon Gruden and co. were off to a 2-0 start.
Then they lost to the New England Patriots and Buffalo Bills, and suddenly their luster is gone. Not just that, but now they're nearly two-touchdown underdogs against the rival Kansas City Chiefs.
I totally get it. The Raiders have lost two in a row, Patrick Mahomes is a god, and the Chiefs have pounded the Raiders in each of their last three meetings.
That's all true (kind of), but this Raiders team promised they were different. Derek Carr has largely been efficient this year, the Raiders have some weapons in the passing game, and Josh Jacobs gives them a bruising rushing attack.
In theory, Jacobs is the key here. Kansas City's weakness is their run defense, which has allowed 5.3 yards per carry so far in 2020. That's the second-most in the league.
Unsurprisingly, Kansas City has allowed the fourth-most total rushing yards, too.
The Raiders want to run the ball, they have the means to do it, and the matchup benefits them. If they can control the clock and effectively keep Patrick Mahomes and co. at bay, this is their path to possibly staging the upset, or at least keeping this game competitive.
On the other side, the Chiefs really haven't housed people consistently this year. They almost lost to the Chargers, and last week they allowed a Brian Hoyer-led Patriots team to hang around until a pick-six completely changed the dynamic of the game.
Las Vegas is hungry to prove they're a different team this year. We saw it for a second with their hot start, and whether they win here or not, I think they show again that they're legit.
Cleveland Browns to Win (+105)
Cleveland is a lot like the Raiders in that nobody seems to buy into them fully. It's tough, of course, as the Browns haven't had a winning season since 2007. Heck, this franchise hasn't even been .500 since then.
They're well on their way to bashing old trends, however, as the Browns are off to a hot 3-1 start. They got trounced in week one by the hated Ravens, but have bounced back with three straight victories.
These wins have come on the heels of an elite rushing attack, as well as a timely offense from Baker Mayfield and the passing game. This dynamic offense has popped off for 30+ points in each of their three wins, and went ballistic with 49 last week in Dallas.
I don't doubt for a second that they'll come back down to earth to some degree this week. They face an excellent Indianapolis Colts defense, and they also have to try to get by without stud running back Nick Chubb.
Browns' RB Nick Chubb is being placed on IR with an MCL injury, per Kevin Stefanski.

— Adam Schefter (@AdamSchefter) October 5, 2020
That said, I like what I've seen from them enough to respect them, especially at home. Their defense is also in a solid enough spot, as they face a potential turnover-machine in Philip Rivers.
Cleveland has a chance here to send a loud message to the NFL; that they can win when people don't expect them to, and they can figure out tough matchups.
Expect an ugly affair, but the Browns as mild underdogs at home feel like a sneaky good bet this week.
Philadelphia Eagles to Win (+265)
If you want to string a bunch of wins together to get a fun parlay that converts, maybe tack on two more total or point spread wagers to the first two I have listed here.
Or maybe you'll need to go in a different direction entirely.
Either way, these last two bets up the ante a bit, as we want more bang for our buck. These weekly NFL parlay picks aim to really get a nice return on a $100 investment, and one of the best ways to do that is to hit on an underdog or two.
Cleveland as a slight home dog adds to the pile, but betting on the Eagles would put us over the top.
Why do I like a team that got their first win in week four and is just 1-2-1 on the year? Well, the Eagles have been to hell and back, and yet they're not dead yet. They know they still control their fate, as they can take full control over the putrid NFC East if they start winning games.
They marched into San Francisco and got a tough road win, which showed they could win away from home. That had them responding with their backs against the wall, too, and they'll be asked to do all of that again at Heinz Field.
Normally I'd be a little hesitant to back the Eagles in this spot, but consider all of this.
Pittsburgh is off-kilter after not playing last week
Philadelphia's travel is in-state
The Steelers don't have a true home-field advantage
Ben Roethlisberger is due for a stinker
What you buy here depends on the narrative you like the most, but the reality is the Steelers didn't play last week. The lack of fans also takes away from the impact of playing at Heinz Field, a Philadelphia team really won't be traveling very far, and Big Ben is prone to major letdown performances.
The Eagles also need this game much more than the 3-0 Steelers. Pittsburgh is probably the better team, but Philadelphia could be getting healthy at the right time, and they've been playing better the last two weeks.
I think they put everything together and start trending in the right direction with another big road upset.
Top Week 5 NFL Parlay Bet
Panthers vs. Falcons Over 53.5 (-110)
Raiders (+13) -105
Browns to Win (+105)
Eagles to Win (+265)
Per usual, my favorite NFL parlay doesn't come without risk. However, it sure does offer an upside. Betting $100 this week five NFL parlay could bring back a cool $2,688.93 at Bovada if it hits.
I've detailed above why I like each specific bet, but the whole point is upside here. Two games with double-digit spreads are always going to be worth targeting, especially when the underdogs appear to be a bit better than the line seems to suggest.
You can go with the Bengals to beat the spread versus the Ravens if that feels safer, but I'll go with Las Vegas in this parlay.
I also like the Panthers vs. Falcons game, while the Eagles appear to be rounding a corner after tying and winning over the last two weeks. With Pittsburgh in a potential lull after a week off due to a COVID-19 outbreak, I think they could be in for a letdown.
The Browns also go down as one of my favorite week 5 NFL upset picks, and along with Philly, they could be the perfect cap to a parlay that hopefully serves you well.
AUGUST
Sportsbook of the Month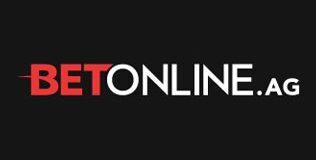 Welcome Bonus
50% up to $1,000
Read Review
Visit Site