Best Bets for NFL Parlays in Week 4, 2020

Boy, it sure does feel good to get a huge win. I was dangerously close to a massive win in week one, took a step back in week two, but hit on my NFL parlay picks in week three.
My lineup of four picks (Over in Falcons vs. Bears and Buccaneers/49ers/Chiefs to win) smashed, with Kansas City's sweet +165 underdog price tag pushing this thing over the top.
Nailing NFL parlays isn't easy, but three of those picks felt really safe. In the end, they all were, as a $100 bet would have brought back over $800.
The goal is to keep the good times rolling, so let's get cracking on my favorite parlay picks for NFL week 4.
New Orleans Saints to Win (-210)
Drew Brees looked borderline washed last week, but let's look at the positives. He still carved up the Packers with the underneath game, and with Michael Thomas out with an ankle issue, I'm not sure we can fully slam the guy just yet.
The Saints still have a very dangerous offense on paper, and now their backs are against the wall when they head to Detroit to battle the Lions in week four.
Michael Thomas could return this week, too.
Detroit got a big road win over Arizona last week, but something has to break here, and logic suggests siding with the still superior Saints. I love New Orleans to win this week to get things back on track, while calming their fan base.
You probably can't go too hard at them as a singular bet thanks to their -210 price tag at most NFL betting websites, but as part of a week four NFL parlay, they fit in nicely.
Arizona Cardinals to Win (-180)
Speaking of the Cardinals, they should be 3-0 right now. Kyler Murray had some uncharacteristic mistakes, as he tossed three picks and pretty much cost Arizona the game.
The Cardinals have a nice chance to redeem themselves instantly in week four, when they battle a weak Panthers team that will still be without Christian McCaffrey.
Arizona is the better team here, and I highly doubt they're about to waste a hot 2-0 start by dropping two games in a row they're supposed to win at this point.
I talked up Kenyan Drake in my week four NFL DFS picks, and I think he plays a big part of a balanced offense that chews Carolina up and spits them out.
Much like the Saints, you're not racing to put all your cash on AZ at their -180 price, but as part of a week four NFL parlay, they should be of good use.
Dallas Cowboys to Win (-225)
Week four appears to be the week of bounce-back opportunity. We can keep the fun times rolling with the Cowboys, who fell short against Seattle, but are back home to host the Browns.
The Cleveland hype train is roaring again after two straight wins, and I'll admit it'd be hilarious if Dallas choked here. It's the Cowboys, so yeah, it's not impossible.
That said, the Cowboys are immensely talented, and their two losses this year came against good NFC West teams (we think, at least). They're back home against a team that is still more hype than substance, and Dallas will be desperate to avoid a 1-3 start.
I love the Cowboys as a straight-up winner here, but again, you're not chasing a -225 price. It's just a fairly safe bet to add to this week's NFL parlay picks.
Chicago Bears to Win (+125)
Okay, we've got three relatively safe plays to stack up, but at some point we need to get a bit riskier to pump up the value of this week four parlay.
It starts with Chicago, who are quietly very appealing underdogs at home against the Colts. Yeah, the same Colts that lost to Jacksonville in week one, and slapped around two other teams that are a combined 0-6.
Obviously, I don't exactly trust the Colts just yet. A big part of that is an aging Philip Rivers, who showed his turnover tendencies in week one, and could regress again on the road against a talented Bears defense.
On top of that, the Bears could rally around Nick Foles, who saved them from failure last week, and is officially the guy moving forward.
I always like targeting home underdogs, and the Bears at +125 are no exception.
Jacksonville Jaguars to Win (+150)
I'm pushing my luck here, to be sure. That said, I also like the value with Jacksonville, who understandably also make my week four NFL upset picks this week.
Why? Because Joe Burrow and the Bengals don't know how to win just yet. And they're still the Bengals.
But really, as good as Burrow has looked at times, he and his Bengals haven't shown us they can be trusted, or that they're consistent. This would certainly be a good opportunity for them to get their first win of the year, but their defense remains bad, and they couldn't close the deal last week.
Cincy ended their week three overtime battle in a tie, and that's all of the disappointing. The Bengals could be deflated as they return home, while the Jags hope to bounce back and get to 2-2 after two straight losses.
In a game that is an arguable toss-up, I trust Minshew Magic a little more than Burrow and Cincinnati. The price is nice as a stand-alone upset pick, but it pushes my week four NFL parlay picks over the top.
Top Week 4 NFL Parlay Bet
Saints to Win (-210)
Cardinals to Win (-180)
Cowboys to Win (-225)
Bears to Win (+125)
Jaguars to Win (+150)
Normally I'd like to target a game total or some spreads, but this just isn't the week for it. The best games for doing that have insanely high game totals, and yet those games should see a lot of scoring.
And the games with the best point spreads are dealing with really bad teams. There is just too much middle ground here, so it's best to avoid these situations.
Instead, I'm just picking winners that I think look like safe plays, as well as two underdogs. My NFL parlay picks turned $100 into over $800 last week, but if all these teams win in week four, you can turn $100 into $1,765.74 over at Bovada.
I've detailed why I like each individual wager for the week, and I also like stringing them all together. If you don't want that much risk, cut the parlay down as needed, or just attack these as individual bets.
Whatever you do, I wish you luck with your week four NFL wagers.
AUGUST
Sportsbook of the Month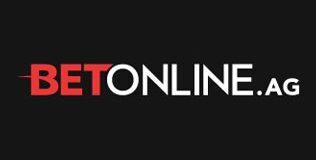 Welcome Bonus
50% up to $1,000
Read Review
Visit Site