Best Bets to Lead the NFL in Points Scored in 2021

There will be a few teams regarded as contenders to lead the NFL in scoring in 2021, but there is always a team or two that comes out of nowhere.
In this breakdown, I evaluate the best bets to lead the NFL in scoring this season. The focus is on elite offenses with explosive upside, as well as value for sports bettors.
Here are my best bets to lead the NFL in scoring in 2021.
Kansas City Chiefs (+550)
The Chiefs are the favorite to lead the NFL in points in 2021, and they have the players to run away with this award. They were only sixth in the NFL at 29.6 points per game last season, but the roster has reshuffled their offensive line.
Five new starters are there to protect Patrick Mahomes, and the running game would likely improve as well. Slowing down and limiting the big-play ability of this offense is easier said than done.
Travis Kelce is one of the better tight ends we have seen in decades. He has a knack for always sitting down perfectly in open coverage for Mahomes to sling it wide open too. When Kelce draws extra attention, Tyreek Hill starts to pop off chunk plays.
This insane trio has the Chiefs looking like a strong bet to at least get to the Super Bowl once again this year. That'd put them in some pretty elite company.
Here's a look at the only teams to ever appear in three straight Super Bowls.
| | | | |
| --- | --- | --- | --- |
| Team | New England | Buffalo | Miami |
| Seasons | 2017-19 | 1991-94 (4 straight) | 1972-74 (Super Bowl 6-8) |
If the best NFL betting sites give KC good Super Bowl odds, it's safe to say their explosive offense will have something to do with another remarkable run.
Mahomes has the mobility and arm strength to dominate games, so it is not a shocker that the Chiefs are favored to lead the NFL in points. Offensive points are not the only way to score points in the NFL, though. Teams lead the league in scoring thanks to all three phases of the game.
Kansas City is relevant in both categories, but their ability to win in shootouts plays a factor here. They are favorites in every game entering the season and will have several games with four or five touchdowns.
They are trying to become the fourth team ever to appear in three or more Super Bowls in a row. To see which locks will reach the playoffs, check our recent article headlining the Chiefs.
While it is never easy to predict who scores the most due to garbage time and lucky bounces, the Chiefs are the pick in 2021.
Tampa Bay Buccaneers (+800)
Tom Brady is coming back for more, and the rest of the NFL cringes going into every premier matchup. Tampa Bay came back from the dead last season after a 7-5 start.
Seven straight victories later, and they ended up as world champions.
As much love as TB12 deserves, the roster has plenty of playmakers. Mike Evans and Chris Godwin are a perfect mixture of talent for Brady.
Evans is a red zone monster once the offense gets towards the goal-line. Like going up for a rebound, only Evans can go up and haul it in for a score. If he fails at coming down with the ball, you are always safe from an interception.
Godwin is a great route runner that has tremendous hands in traffic. He has made a bevy of overly impressive grabs. The tandem has had some health concerns over the years, but they came up clutch in the postseason.
And those are just Tampa Bay's two best players. Just look at how stacked this team is on offense.
Leonard Fournette (RB)
Ronald Jones II (RB)
Antonio Brown (WR)
Rob Gronkowski (TE)
That's without talking about Scotty Miller, a healthy O.J. Howard, and several other role players.
Tampa Bay is tough to prepare for because they can throw so many separate personnel at you during the game. They will play keep away when they go run-heavy and pound away with Leonard Fournette. Then, they may continue a drive on a crucial third-down conversion to Gio Bernard.
The entire NFL is trying to slow this team down, and now their schedule and division look favorable as well as we enter the 2021 season.
Buffalo Bills (+900)
The last two seasons for Josh Allen are a transformation that only movie stars can pull off on the big screen. After disappointing moments as a rookie and second-year player, Allen turned into a superhero last year.
Many believed they would never lose the memory of Allen inexplicably lateraling the ball up for grabs to a teammate against the Houston Texans. Houston ended up winning that Wild Card matchup, but Allen nearly won the MVP last season.
He nearly took his team to the Super Bowl last year, too, having helped the Bills to their first two-win postseason stay since 1994.
| | |
| --- | --- |
| 2021 Postseason | 1994 Postseason |
| Two Wins (Colts, Ravens) | Two wins (Raiders, Chiefs) |
Allen is capable of improving even more. That's why the Bills are a good bet to win Super Bowl 56.
The impact that Stefon Diggs made last season was remarkable. The number one option came up aces in several games last season. Allen developed a tremendous rapport with the former Viking, and the two are unstoppable.
Diggs led the NFL in receptions (127) and receiving yards (1,535). The points will be flowing in Buffalo, and he will likely help improve upon their 31.3 points per game from last season (second behind only Green Bay).
Arizona Cardinals (+2200)
If you're looking for a bit more value when trying to bet on who will lead the NFL in scoring in 2021, consider the Arizona Cardinals.
This squad very nearly made the postseason last season without any production from their running backs. This team is only No. 15 on the board for the shortest odds to lead the NFL in scoring.
Kyler Murray is simply unstoppable when he gets around the edge. He can get to the second and third level of the defense rather quickly. Turning the corner and preventing the edge against Murray is a challenge.
The number of skill players Arizona can turn to outrageous. Larry Fitzgerald may return, and yet the team looks to be stacked regardless of his ultimate decision.
You can even bet on whether he plays or not (as well as some other big names) at top NFL betting sites like BetOnline.
DeAndre Hopkins is often considered the top receiver in the game, but there are other viable options. Christian Kirk, AJ Green, Andy Isabella, and Rondale Moore should help Murray develop as a passer.
The defense has the skills to take a few the other way for defensive scores, and they will be highly entertaining on both sides of the ball. Players like Budda Baker, Byron Murphy, Isaiah Simmons, J.J. Watt, and Zaven Collins are all explosive.
The Cardinals have an advantage and are a team that will light the scoreboard up to stay in the postseason picture.
Tennessee Titans (+2500)
Another great bet to lead the NFL in scoring in 2021 could be the Titans.
Being tied for No. 16 on the odds to lead the NFL in scoring is a bit of a mystery. The improvement made by Mike Vrabel and the Titans is going to show in 2021.
Ryan Tannehill at quarterback is a stud that has a bevy of weapons at his disposal. Imagine handing the ball off to Derrick Henry when things get challenging?
Henry is a one-man wrecking crew that can single-handedly carry an offense on his shoulder pads. He certainly did that last year, when he became one of the few rushers to top 2,000 yards in a season.
See where he ranks on the all-time single-season rushing yardage list.
Eric Dickson (2,105)
Adrian Peterson (2,097)
Jamal Lewis (2,066)
Barry Sanders (2,053)
Derrick Henry (2,027)
The Titan bruising back has gone bonkers these past few seasons. He has his eye set on shattering the NFL single-season rushing record set by Eric Dickerson. Henry is one of the more valuable non-quarterbacks in the league due to continuing drives with his powerful legs.
The addition of Julio Jones will help turn this offense into an absolute freak show, too. A.J. Brown has already become one of the better young players in the entire league, but the dynamic tandem gives the Titans one of the best wide receiver duos in the NFL.
Tannehill was already coming off consecutive productive seasons, but adding more explosive playmakers to the offense could raise their upside to a different orbit.
This team does not have a stellar defense, meaning there will be shootouts. They have been a trendy Super Bowl pick for some, and Julio Jones putting their offense over the top is a big reason why.
Which Team Will Lead the NFL In Scoring in 2021?
The Chiefs have been unstoppable for a few seasons now. They are the safest and smartest pick (+550) to lead the league in scoring yet again.
The schedule is favorable for them to average well over 30 points per game. They have been in the top six in scoring for the past four seasons.
Andy Reid is turning his Hall of Fame career into a legendary one. Limiting the chunk plays from Mahomes, Hill, and Kelce is not sustainable in an 18-week season.
Play the Chiefs and feel confident that they are capable of leading the way from start to finish.
While Kansas City stands out here, there is always the other side of the debate. Check out the best bets to score the fewest points in the NFL in 2021 to get a grasp of how to bet both ways.
AUGUST
Sportsbook of the Month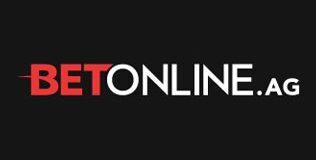 Welcome Bonus
50% up to $1,000
Read Review
Visit Site