Best Bets to Finish 2021 With the Worst NFL Record

Everyone loves to predict who will finish with the best record in the NFL, but how about the worst? Those teams deserve some love, too, you know.
In all seriousness, all of these teams could potentially battle for the number one pick in the 2022 NFL Draft. There's a lot on the line late in the season; just ask the Jacksonville Jaguars last season.
I have five teams in mind that could finish with the worst record in the NFL. Let's look at who they are and why they could get it done in 2021.
Houston Texans (+225)
The Houston Texans were one of the top teams in the AFC from 2011-2019. They made the playoffs six times, winning four times in the Wild Card round.
Houston held a 24-0 lead in the 2019 Divisional Round against the Kansas City Chiefs, but Kansas City came roaring back to win the game 51-31. Since then, it's all been downhill for the Texans.
In the offseason, they made a very poor decision to trade wide receiver, DeAndre Hopkins. Hopkins went over 1,100 yards in five of his seven seasons with the Texans. He also made the All-Pro First-Team three times.
But hey, trading a superstar wide receiver like Hopkins should at least yield a big return. Right? Well, not exactly.
They traded Hopkins and a fourth-round pick to the Arizona Cardinals in exchange for running back David Johnson, a second-round pick, and a fourth-round pick.
For comparison, the Buffalo Bills acquired wide receiver Stefon Diggs in the same offseason for a first, fourth, fifth, and sixth-round pick. Diggs is a top wide receiver now, but he wasn't on Hopkins level at the time of the trade.
In 2020, Houston went just 4-12 without Hopkins. Quarterback Deshaun Watson had a big season, leading the NFL with 4,823 yards. They missed the playoffs for the first time since 2017.
Going into this season, there is little hope for Houston. Watson requested a trade and is now dealing with off-field legal issues.
Either way, there's little chance he'll play for Houston this season. They didn't have a first or second-round pick in this year's draft, so they couldn't take a quarterback until the third round.
Either rookie quarterback Davis Mills or journeyman Tyrod Taylor will run the offense. Neither player will take this team to the postseason.
On defense, they lost their long-time leader when they released three-time Defensive Player of the Year, J.J. Watt.
Finally, they have a new head coach in David Culley.
Culley was the wide receivers coach and passing game coordinator with the Baltimore Ravens in 2019 and 2020. In those two seasons, the Ravens had the fewest passing yards in the league. Culley is going to have a lot less to work within Houston.
Houston has a tall task ahead, but at least they have their first-round draft pick this season. We'll see if any of their young guys can emerge as stars.
Detroit Lions (+400)
The Detroit Lions have had some tough luck in their franchise history. One of the greatest running backs in NFL history, Barry Sanders, retired at the age of 30. Sanders ruled the 1990s, but Detroit only won one playoff game during his career.
Lightning struck twice when wide receiver Calvin Johnson retired at age 30 in 2015. Johnson was a three-time First-Team All-Pro and will enter the Hall of Fame this season. The Lions made two playoff appearances with Johnson but didn't win a game either season.
Coming off three consecutive losing seasons, Detroit decided it was time to start over. They traded longtime quarterback Matthew Stafford to the Los Angeles Rams for quarterback Jared Goff, two first-round picks, and a third-round pick.
You can dive into that trade and how it works out for both sides in the following post.
In addition to that, they lost wide receivers Kenny Golladay and Marvin Jones Jr. in free agency.
Golladay posted 1,190 yards and a league-high 11 touchdowns in 2019. Jones had nine touchdowns in three of his last four seasons.
Goff will lead Detroit after four seasons with Los Angeles. Goff passed for 3,952 yards last season. He had success early in his career, but that was with a much better supporting cast. The Lions' new wide receivers, Tyrell Williams and Breshad Perriman have just one 1,000-yard season between them.
Detroit has a pair of young talents in running back D'Andre Swift and tight end T.J. Hockenson. Many people expected Swift to break out in his second season, but the signing of Jamaal Williams severely limits his upside.
Hockenson, on the other hand, should be Goff's number one target this season. Hockenson had 723 yards and six touchdowns last season.
The Lions' defense allowed the most yards per game in 2020. They drafted four defensive players, including two defensive tackles. Detroit also acquired Michael Brockers from the Rams.
Former New Orleans Saints tight ends coach Dan Campbell will take over as head coach. Former Los Angeles Chargers head coach Anthony Lynn highlights Campbell's staff. Lynn will be the offensive coordinator. Aaron Glenn comes over from the Saints to run the Lions' defense.
Outside of Hockenson and Swift, there isn't a lot to be excited for in Detroit. Maybe first-round pick offensive tackle Penai Sewell will live up to his pre-draft hype, but will that really put Detroit into playoff contention?
New York Jets (+1000)
The New York Jets made back-to-back AFC Championship Game appearances in 2009 and 2010. Since then, they have had just one winning season and no playoff appearances.
Their 10-year playoff drought is the longest active streak in the NFL.
They are coming off a 2-14 season. The two wins were their lowest win total since 1996. It looked like the Jets were on their way to securing the number one overall pick, but they won back-to-back games late in the season. New York got a lot of criticism from their fans, as they lost out on Trevor Lawrence.
In a few years, we'll find out how much of a difference those two wins made.
Still, New York got the number two overall pick and selected quarterback, Zach Wilson. Wilson seemingly came out of nowhere in 2020. He passed for 3,692 yards, 33 touchdowns, and three interceptions.
He will replace former quarterback Sam Darnold, who was traded to the Carolina Panthers following three underwhelming seasons in New York.
Potentially the best move the Jets made this offseason was firing head coach Adam Gase. Gase went just 9-23 in two seasons with the Jets. A lot of people believe he was holding back Darnold's development.
A big reason for that is because Gase coached Ryan Tannehill with the Miami Dolphins. Tannehill was just okay before becoming a top quarterback after leaving Gase and the Dolphins.
This offseason, the Jets made a pair of big free-agent signings. On offense, they signed wide receiver Corey Davis to a three-year, $37.5 million contract. Despite being a top-five draft pick, Davis hadn't done much with his career before last season. He had a career-high 945 yards and five touchdowns.
On the defensive side, defensive end Carl Lawson joins the Jets after four seasons with the Cincinnati Bengals.
The Jets offense is full of young players. That isn't necessarily a bad thing, but they'll likely take a year or two to get into their groove.
Their defense has more proven players with C.J. Mosley and Marcus Maye.
New head coach Robert Saleh should help out that defense. Salah comes from the San Francisco 49ers. The team had a top-five defense in each of the last two seasons.
Ultimately, I think Wilson's performance will determine how good or bad the Jets will be this season.
Philadelphia Eagles (+1200)
The Philadelphia Eagles won their first Super Bowl in franchise history just four years ago. The team had a bright future with quarterback Carson Wentz leading the team. Wentz nearly won MVP in their Super Bowl season, but he tore his ACL late in the season.
Oh, how things have changed in Philadelphia.
The Eagles took a big step back in 2020, going 4-11-1. Wentz's regression played a big hand in their downfall. He had 2,620 yards, 16 touchdowns, and a league-high 15 interceptions in 12 games. The Eagles benched him in week 13.
Following a bizarre tanking incident in the final game of the season, the Eagles fired head coach Doug Pederson. In five seasons, he led the team to three playoff appearances and won the Super Bowl in 2017.
In the offseason, Philadelphia traded Wentz to the Indianapolis Colts for a conditional second and third-round pick.
Because of their salary cap, the Eagles weren't in a position to make any big free-agent signings. Their big upgrade came via the NFL Draft. Philadelphia selected Heisman Trophy-winning wide receiver, DeVonta Smith. Smith set numerous records in his final season with Alabama.
The move reunites him with quarterback Jalen Hurts. Hurts played with Smith at Alabama before he transferred to Oklahoma. Speaking of Hurts, he takes over for Wentz.
Philadelphia drafted Hurts in the second round of the 2020 NFL Draft. He played in the final five games of the season but didn't really impress people.
Here's what he did in four starts to close out the season.
1-3 record
6 TDs
4 INT
1,061 passing yards
77.6 QB rating
42.6 QBR
52% completion rate
Over a full season, both those last two marks would've ranked outside the top 30.
On defense, they made a few nice under-the-radar signings with safety Anthony Harris and defensive end Ryan Kerrigan. Still, I don't think either player will move the needle a ton.
Nick Sirianni replaces Pederson as the head coach. Sirianni spent the last three seasons as the offensive coordinator for the Indianapolis Colts.
Maybe it's just me, but I don't have a lot of faith in this team. They struggled last season, and I'm honestly not sure they got any better. Hurts' development will be a big storyline to follow all season in Philadelphia.
Pittsburgh Steelers (+5000)
I want to start this out by saying I don't think the Pittsburgh Steelers will finish with the worst record in the league. However, when you look at longshots and potential value for this, Pittsburgh is a team that comes to mind.
Obviously, Pittsburgh is one of the most successful franchises in NFL history. In the last seven years, they made the playoffs five times with an AFC Championship Game appearance in 2017.
They began the season 11-0 last season before losing four of their last five games. They still won their division but suffered a lopsided loss in the Wild Card round.
This offseason was a tough one for Pittsburgh. On offense, they lost running back James Conner and offensive lineman Alejandro Villanueva, Maurkice Pouncey, and David DeCastro. According to Pro Football Focus, the Steelers have the fourth-worst offensive line going into this season.
Pittsburgh drafted Najee Harris to replace Conner. Harris rushed for 1,466 yards and 26 touchdowns last season with Alabama. My concern with Harris is how he will do behind a weak offensive line. Harris benefitted from an elite offensive line at Alabama. They say a running back is only as good as their offensive line.
On defense, Bud Dupree, Sean Davis, and Steven Nelson are no longer with Pittsburgh. Honestly, they'll still have one of the best defenses without those guys, but their depth takes a hit.
A big reason I think Pittsburgh could struggle is their offense.
Quarterback Ben Roethlisberger is at the end of his career. He is no doubt a Hall of Famer, but his best days are well behind him.
Big Ben got 2020 off to a fine start, as the Steelers were 11-0 through their first 11 games. They faded after that, however, and Roethlisberger's play was a big reason why.
Take a look at his stat line in his last four regular-season games, as well as the team's playoff loss.
| | | | | |
| --- | --- | --- | --- | --- |
| Week | Passing Yards | Pass TDs | INT | Result |
| 12 | 305 | 2 | 1 | L, 23-17 |
| 13 | 187 | 2 | 2 | L, 26-15 |
| 14 | 170 | 1 | 1 | L, 27-17 |
| 15 | 341 | 3 | 0 | W, 28-24 |
| WC Round | 501 | 4 | 4 | L, 48-37 |
Last season, his 60.1 QBR ranked 22nd in the league. That weak offensive line certainly won't help either.
Another issue is Roethlisberger has only played a full season once since 2014. He struggled last season, but he is still better than Mason Rudolph and Dwayne Haskins. If one of those guys has to play multiple games, it could get ugly in Pittsburgh.
While I do think Pittsburgh will underwhelm, I don't think they finish with the worst record in the league. The presence of head coach Mike Tomlin won't let that happen.
With that said, a major injury to Roethlisberger or any of their defensive stars could derail their season.
Who Will Have the Worst Record in the NFL in 2021?
I know it isn't great value, but Houston and Detroit have the inside track to finish with the worst record in the league.
Houston probably has a better chance just because they have holes all over their team. Deshaun Watson had a career year last season, and they still only won four games.
Pittsburgh is my true longshot, but a lot would have to go wrong for them to be the worst in the league. They may have to settle for the worst record in the AFC North.
With training camp and the 2021 NFL preseason still ahead, there's a chance we could see other teams join this unfortunate list.
For more great 2021 NFL betting content, check out the posts below.
AUGUST
Sportsbook of the Month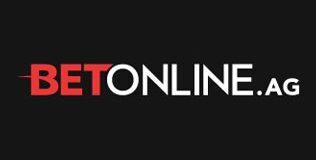 Welcome Bonus
50% up to $1,000
Read Review
Visit Site