Best Bets for FIFA World Cup Qualifiers – Saturday, September 4 (2021)

There are 13 games on the program in the European sector of the qualifications for the 2020 FIFA World Cup.
Some of those seem very hard to predict; in others, favorites are pitted against major underdogs.
The good news is that there is a couple of games that seem to come with a fantastic betting value. I will now analyze those matches and provide some betting picks along the way.
Let's dive into my predictions and picks for the World Cup qualifiers on Saturday, September 4th.
Ireland to Beat Azerbaijan
Both teams have zero points after three rounds of the World Cup qualification. However, this doesn't do service to Ireland, which hasn't been as bad as Azerbaijan. In fact, the Irish nearly beat Portugal on Wednesday.
Even though everyone thought Portugal was going to have a field day against Ireland, it was just the opposite. Everything started with Cristiano Ronaldo missing a penalty in the 15th minute of the game. Actually, it wasn't so much a miss, as a save made by Ireland goalie, Gavin Bazunu.
Ireland fans have shared their frustration about the 2-1 loss to Portugal on social media, many of whom are calling foul play.
The reason? Cristiano Ronaldo didn't get sent off after slapping Ireland's center-back Dara O'Shea.
The 19-year-old goalkeeper had a fantastic game against Portugal, saving a few other goal attempts. He did end up allowing two goals eventually, but that wasn't exactly his fault. In fact, it wasn't anyone's fault – it was Cristiano Ronaldo's brilliance in the final moments of the game.
The Irish did lose to Portugal, but they now have a good chance to record their first win of the qualification campaign.
The game is played at Aviva Stadium in Dublin, where more than 50,000 fans will be rooting for the home team. Still, that's not the main reason why I favor Ireland. My main reason is that they're playing against desperate Azerbaijan.
Next week will be exactly one year since this team won a competitive game the last time. It happened in September 2020, when Azerbaijan beat Cyprus in the UEFA Nations League.
Scotland to Beat Moldova
Here's how things stand in Group F of the World Cup qualification – Denmark is at the top with all wins thus far; Israel and Austria are just behind with seven points each.
These two are competing for the second spot in the group, which is the one that leads to the qualification playoffs. Scotland currently has five points, meaning that this team is also in the competition for the #2 spot.
Denmark 4-0-0 (12 points)
Israel 2-1-1 (7 points)
Austria 2-1-1 (7 points)
Scotland 1-2-1 (5 points)
Faroe Islands 0-1-3 (1 point)
Moldova 0-1-3 (1 point)
In fact, there's a good chance the Scots will be able to leapfrog either Austria or Israel, two teams that play one another the same day. And if they play a draw, all three teams could end up having the same number of points.
Of course, for that to happen, Scotland needs to beat Moldova. Luckily for them, it seems that there should be no problems achieving that.
Not only does Scotland play in front of their crowd at Glasgow's Hamden Park, but their opponent is one of the worst teams in Europe.
Moldova's score difference tells the whole story – this team has scored only two goals so far in the qualification while conceding 15.
Meanwhile, Scotland's score difference is 7-5.
France and Ukraine to Draw
What's going on with France? On Wednesday, we saw them barely avoiding a defeat to heavy underdogs from Bosnia and Herzegovina.
The final score was 1-1, but knowing that France played almost an entire half with ten men on the pitch, the visitors must feel as if they could've done better.
The disappointing result against Bosnia wasn't the only disappointment France caused in recent times. At Euro 2020, the French got knocked out by the Swiss in the first round of the playoffs, despite entering the tournament as the #1 favorite.
Whether it's pressure, tiredness, or some other reason, the France national team hasn't been playing well. They need to snap out of it ASAP or serious problems could come their way.
The trouble is their next game is against Ukraine. Here's a team with some pretty decent players – Zinchenko, Yarmolenko, Malinovsky, and others, all believing they belong in the World Cup.
Their qualification campaign, however, hasn't been going smoothly. Ukraine played a draw in each game so far – two draws against Kazakhstan, one against Finland, and one against France.
Can they hold France to another draw? Yes, I think so. Especially knowing that the game is played in Kyiv, at NSC Olimpiyskiy Stadium, where about 70,000 fans will be cheering them on.
Best Bets for Saturday's World Cup Qualifiers
Ireland to Beat Azerbaijan
1.65
Scotland -1.5 Against Moldova
1.68
Ukraine +1.5 Against France
1.40
Judging by their performance against Portugal, the Irish are in for an easy win against Azerbaijan. The odds of 1.65 seem pretty decent considering that this might very well be Saturday's banker bet.
Feel more adventurous? Maybe go with "Ireland to win to nil" – I think there's no way Azerbaijan can break Ireland's powerful defense line.
We will probably see the same scenario in the game between Scotland and Moldova. The Scots should win the game easily, probably putting away more than one goal.
When it comes to the Ukraine vs. France game, it does seem a bit risky. After all, my prediction is that the reigning World Cup champions will not win.
Still, I do believe Ukraine players have enough quality to get their fifth draw in the World Cup qualification. If you don't share my belief, maybe Ukraine +1.5 would be a better option? In this case, the hosts need only to avoid losing with more than two goals difference.
If you like any of my predictions and picks for Saturday's World Cup qualifiers, feel free to roll with them at the best soccer betting apps.
August
Sportsbook of the Month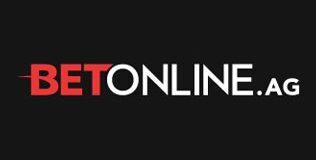 Welcome Bonus
50% up to $1,000